Your jnAccount:
Login
or
Register
| New to Jellyneo?
Click here!
Site Updates
Pick your news: Neopets News
| Crossword | JN Updates | Daily Puzzle

Throwback Thursday: Lenny Trivia
Posted by Dave
Posted on July 20, 2017, 7:22 am NST
To celebrate #ThrowbackThursday this week, we are happy to announce another new addition to our history section in the Book of Ages: an article on
Lenny Trivia
!
This was another game, like
Poogle Solitaire
and
Tower of Turnips
, that has since been removed from the site. It's essentially a little trivia game with a, shall we say, interesting set of questions. After seeing a few of the questions, you'll see why it was eventually removed.
And like Poogle Solitaire and Tower of Turnips, we didn't think that an article would suffice--so we re-created the game and it is fully playable on our guide. (Kudos goes to Ummy for getting this together!)
Play Lenny Trivia Now »

Wardrobe Wars - Round 48 Results!
Posted by Rylon
Posted on July 10, 2017, 7:57 am NST
The results of the latest
Wardrobe Wars
competition are finally here! Did your entry make it on to our
Wardrobe Hub
? Winners, keep an eye on your cabinets as you'll be receiving the new
Wardrobe Wars Champion!
trophy in the next few days! We'll be back in August with the next round!
While you're in
Wardrobe
, why not check out our
Modeling Department
to see if you can lend a hand with any of the item previews we're missing. We'll give you
points and trophies
for your jnAccount while you're there!

Trading Post History Tagging Returns
Posted by Dave
Posted on July 4, 2017, 11:55 am NST
We are very excited to announce that we have re-opened up our
Trading Post Tagging
system! What is that? Read on!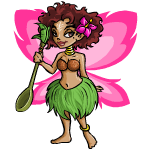 As some of you may know, we have been keeping a record of all the Trading Post lots that we can find since late 2014, which is accessible from any item's info page in the Item Database.
With
Trading Post Tagging
, you can help us tag the prices in the lots to make the histories easier to read! Our long term goal, once we have enough data built up, is to provide summaries of the TP histories so you don't need to go through each lot individually when researching an item.
Here's a sample:
How Does It Work?
Read the
guidelines
before getting started. Then, visit the
tagging page
to tag a lot.
You'll receive points for each lot that you tag correctly. You will receive a jnAccount trophy based on the number of points you accumulate, along with the chance to compete every month for a top spot on the
leaderboard
.
You must have a jnAccount to participate, so
log in
or
register
today!
Get Tagging »

Wardrobe Wars - Round 48
Posted by Rylon
Posted on July 1, 2017, 11:17 am NST
We're back for round 48 of Wardrobe Wars! If you're unfamiliar with this contest, this is Wardrobe Wars, and we take submissions from you to be featured on the
Wardrobe Hub
!
What do I need to do?
Register for a jnAccount on our main site.
Head on over to our Wardrobe App, and start customising your pet!
When finished, save the outfit, using the appropriately-named "Save Outfit" button and copy the link for the next step. (And rename your outfit to match the theme.)
Visit the Wardrobe Wars entry submission form and fill out the three required fields. (via Google forms)
Submissions will be open until the 7th at 11:59PM NST, after which the entries will be reviewed, and those selected will be uploaded to our carousel on the 10th! Winners also receive the shiny trophy at the top of this post. You may submit as many outfits as you'd like.
FEEDBACK WANTED
: We're still trialling the use of Google forms for entry submissions, so please let us know how it goes in the comments below!
Submit your entry! (via Google forms) »
This month's theme is
Neopia World Tour: Kiko Lake
, so get ready to cool off this summer with a trip to the lake!
If you happen to come across an item that should be in Wardrobe but doesn't appear, please
submit a bug report
so we can look into it.
Best of luck!

The Results Are In!
Posted by Dave
Posted on June 30, 2017, 7:24 pm NST
After a long 20 days, our
JN Staff Tournament
has come to a close!
A big congratulations goes out to Ummy, Rylon, and Sweep for earning a spot on this year's podium!
With the winners tabulated, it's time to see which of you were the tournament's
top guessers
.
Help me in congratulating
logicalwhimsy
with a whopping 76 correct guesses in the daily round guessing portion! You had to have a minimum of 52 correct guesses throughout the tournament to earn yourself a round trophy.
Once again, we continue our tradition of having no one correctly guess the top 3 spots and last place. However, 4 of you correctly guessed 3 of the 4!
Anyone who participated in our tournament, either by guessing in at least one or the rounds or guessing the top 3, received at least one new
cabinet claim
! (Two if you did both of those things!)
Anyone who guessed at least one of the top 3 (or last place) correctly
or
made at least 52 correct guesses during the 10 rounds of the tournament also received a fancy new "Bricked" theme for your jnAccount trophy cabinet. You can sample it on
my cabinet
.
Check the Results »
Thank you to everyone that participated!

Round 10 Open, Round 9 Results Posted!
Posted by Dave
Posted on June 28, 2017, 10:06 am NST
FINAL ROUND!!
Round 10 guessing
is now open! This is you last chance to get your guesses in and get a shiny new trophy for your cabinet. The more guesses you get correct, the more points you earn, and the higher the trophy you'll receive!
Before guessing, though, make sure you check out the
round 9 results
!
So, what are you waiting for...
Guess Who Will Win Round 10 »