Your jnAccount:
Login
or
Register
| New to Jellyneo?
Click here!
Site Updates
Pick your news: Neopets News
| Crossword | JN Updates | Daily Puzzle
Latest Item Database Updates
Posted by Dave
Posted on March 3, 2018, 6:32 pm NST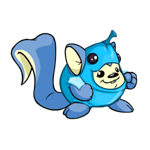 It's been awhile since we've posted about updates to our
Item Database
! Below are the major new changes that have been keeping us busy over the past few months:
Openable Items
We're very excited to announced that our
Openable Items
guide has been completely revamped and incorporated into the Item Database. With this new guide, we've added the ability for an item's contents to show up on their item info page:
And, we also now show the opposite direction--you can see what a particular item can be found inside:
This update isn't just for Neopoint items. We added openable Neocash items to the guide as well, along with the "Inside This Item" and "Found Inside" functionality as seen above!
The new guide is linked from our
Article Listing
here on our main site, along with the "Content" dropdown in the Item Database.
View Openable Items Now »
Classic Neohome Audio
While we continue to update our old
Classic Neohome Previews
(click through to see if you can help!), we've also been adding audio files to items that will play music when placed into your Classic Neohome. If audio is available, look for a play button next to the item's preview:
You can pull up a list of
all Classic Neohome items that have audio
by clicking on the "Has Classic Neohome Audio?" option on the search sidebar. (It's under the "More Search Options" link.)
Faerie Quest Requests
After a number of requests, we've added
Special Searches
for Faerie Quests! Each quest type now has a special search with all of the items requested by that particular faerie. You may use these searches to buy up in advance of opening a Faerie Quest Cookie, or for the annual
Faerie Quest Events
.
See the "Faerie Quest Lists" section on our
Special Searches
page for future reference.

Special Searches List »
Trading Post History Privacy
A small update: we've filtered out petpage links from our Trading Post history wishlists. If we see a link in the format of
/~petname
, then we'll filter it out for privacy.
Neocash Special Categories
We've gone crazy with special categories! Our Item Database staffers have been hard at work adding new special categories to Neocash items. Here's a full list of the new categories:
13 Days of Trick or Treat
Altador Cup Insider Experience
Altador Cup NC Challenge
Altador Cup VIP Access
Altador Rising
Atlas of the Ancients NC Challenge
Backpack Packing Centre
Camp Wannamakeagame
Capture the Comets
Case of the Missing King
Chef Julien's Backstage Tasting Kitchen
Daily Dare Neocash Challenge
Fanatic's Museum
Filament Lamps
Fivetastic Birthday Celebration
Fortune Cookies
Free the Faeries
Gift Basket Centre
Gift Pack Packing Centre
GMC Neocash Challenge
Great NC Scavenger Hunt
Hidden Altador
Home of the AC Heroes
Honest Pete's Negg Punching
Lovestruck
Lulu Plays Detective
Lulu's Bug Hunt
Lulu's Masterful Plundering
Lulu's Room Raid
Masks of Dread NC Quest
Mysterious Magic Neggs
NC Kidnapping Caper
Negg-Gazer
Neggstravaganza
New Game Challenge (both NC and NP prizes)
Raiding the Royal Neopian
Real Negg Faerie Quests
Reslen's Planetarium
Runic Doors
Scanning for Buried Relics
Six-rific Birthday Celebration
War Booty
Use the "Special Category" option in the search bar to search for one (or multiple at the same time!) of the Neocash categories above.
Plot Special Categories
Neocash items weren't the only ones to get new special categories. We also split up our generic "Plot Prizes" special category and created new ones for each major plot/event that's occurred over the years. You may now search for items by the following categories:
Altador Mini-Plot
Atlas of the Ancients
Battle for Meridell
Brucey B and the Lucky Coin
Champions of Meridell
Curse of Maraqua
Cyodrake's Gaze
Desert Diplomacy
Gadgadsbogen Puzzle
Hannah and the Ice Caves
Journey to the Lost Isle
Krawk Island Disappearance
Lost Desert Plot
Moltara Mystery
Neopet V2
Return of Dr. Sloth
Spooky Food Eating Contest
Tale of Woe
The Faeries' Ruin
Volcano Mystery
War for the Obelisk
Wraith Resurgence
Use the "Special Category" option in the search bar to search for one (or multiple at the same time!) of the plot categories above.
Miscellaneous Wishlist Enhancements
Last, but not least, we've also made a few small updates to wishlists:
In addition to making a private wishlist that only you can see, you may create an "unlisted" wishlist that will only be visible to those you share a direct link with. It won't be listed on the sidebar with your other wishlists. Toggle this option on the "Settings" page for your wishlist.
By default, we've hidden items marked as obtained on public views of wishlists. This is to make it easier for those wanting to fulfill a wish to see what you still need. You can still see the obtained items by clicking the "Show: Obtained Items" link next to the sorting options.
We added purple labels to NC wishlists and trade lists on the public views, so that you can easily see what type of list it has been marked as.
We also added the "Compare NC Lists" button to the top of each NC list for better visibility.
Previous Updates
Miss our previous announcements? Check them out below: