Your jnAccount:
Login
or
Register
| New to Jellyneo?
Click here!
Site Updates
Pick your news: Neopets News
| Crossword | JN Updates | Daily Puzzle | Advent

Happy Halloween!
Posted by Dave
Posted on October 30, 2017, 8:40 pm NST
From all of us at Jellyneo...
Costume Contest Winners!
The winners of this year's
Costume Contest
are now live! Congratulations goes to
starryyurble
for their Gelert
Imagineh
dressed as a
Constellation
! Make sure to check out all of the winners below (along with the prizes awarded to all those who entered and voted!)
View All Winners »
Site Theme Alert!
On October 31st at 11:59pm NST (only 60 seconds!), refreshing anywhere on the Neopets site will get you the elusive
Halloween site theme
. This is the only time of year you can obtain it, so don't forget to stay up!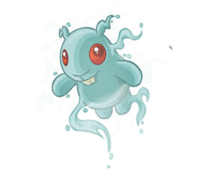 Haunted Hijinks Reminder
Don't forget, you have until the end of October 31st to claim your
Haunted Hijinks
prizes. Make sure you grab them if you've activated any mallets.

Trick-or-Treating Reminder
Don't forget to go
trick-or-treating
around Neopia. You'll have the opportunity to pick up some free goodie bags until 11:59pm NST on 10/31.



Visit Count Von Roo
To celebrate,
Count Von Roo is awake
all day long today and allowing Neopets to play Deadly Dice with him. If you'd like to gamble for a few levels, go for a visit!



Last, but not least...
The JN Staff are once again getting into the spirit and dressing up! Check out our
staff listing
and see everyone decked out in their costumes of choice. :)
Congratulations to all the winners! I'm happy to see my favorites did so well.
jweb
, 10/30/2017, 11:07 pm NST
Happy Halloween
Congrats to the winners and all those who entered the costume contest - so many great entries again this year

Happy Halloween!
Congrats to the winners of the Costume Contest.
Now, onto the Staff Listing guesses:
Dave: Darth Vader (Star Wars)
Sir Cabbage: ?
Herdy: Moblin (Legend of Zelda)
Chesu: Chewbacca (Star Wars)
Fae: ?
Kait: Meowth (Pokemon)
rosiethorns88: BB-8 (Star Wars)
Rylon: ?
Amanda: A Little Sister (Bioshock)
Dana: ?
Ducky: Link (Legend of Zelda: Breath of the Wild)
Ian: The Monarch (Venture Bros.)
Michelle: ?
Monica: Rey (Star Wars)
Perry: ?
Steve: Old Obi Wan/Old Luke (Star Wars)
Sweep: ?
Ummy: ?
Will: Lance/Blue Paladin (Voltron: Legendary Defender)
Skylar: Keith/Red Paladin (Voltron: Legendary Defender)
Jen: Dr. Mrs. The Monarch (Venture Bros.)
Aurora: Mercy (Overwatch)
Leaf: Boy Inkling (Splatoon (specifically 2 as he wielding the Dualies))
That's my best shot!
Happy Halloween!!!
Congrats to winners! I'm so happy Prince placed!
And thank you all who sent such nice compliments on my Fonzie entry this year! :'D
Chesubacca <3

Also congrats Contest winners!
spabl
, 10/31/2017, 1:04 am NST
Congrats to all the winners!
My favorite made 4th place!
And thanks to the Staff for picking Mary Berry!
Happy Halloween!
Congrats to all the winners and participants!
Is the "Avocado Ghost Town" theme active? I don't see if, tho I did submit a costume.
never mind about the cabinet theme.
I don't know how to look for things.
Oh pikachu, did you watch the show since last year? You weren't able to figure out my Dr. Killinger costume then.
Happy Halloween
I was hoping for a Stranger Things reference by the staff... Props to Dana! (or should I say "Eleven" instead?)
The first thing I thought when I saw Dave was "I can't breathe in this thing!"
(Spaceballs reference)
Tied with Dana, my other favorite costume HAS to be BB-8! *pulls out lighter and flicks it open for Rosie, mimicking the thumbs up thing she and BB-8 did*
Well done to all!
HAPPY HALLOWEEN!!!
I'm so glad the Prince costume got into the top three!
Thank you so much to everyone who voted for my Llysche as Prince! This has sincerely made my Halloween!

Have a happy & safe Halloween, everyone!!
Shocked at the winner, but many nice outfits this year in the finals.
rosi
, 10/31/2017, 3:44 pm NST
No surprise at all about the winner
I knew it would win the moment it was posted on this site.

Soooo... that makes my third exact guess in a row. Will I get a prize for that?
Sad my favourite entry didn't even make it to the list, and sad Bob Marley placed four and Jessica Rabbit last, but I'm happy about the super cute Kozena getting second place! Congrats to everybody!
Imagineh was the runaway winner of each round of voting. I'm not surprised either!

josie
, 10/31/2017, 4:17 pm NST
Happy Halloween, and congrats to the costume contest winners
rosi
, 10/31/2017, 4:21 pm NST
You know, as soon as the first batch (or so) of entries was posted here I thought "here we have the winner" .. In fact I was so certain of it that when we had limited votes in round 2 and 3 I left it out, because there were many other costumes I liked, knowing for sure it would have won anyway. LOL because it's the third year straight that I guess the winner
rosi
, 10/31/2017, 4:31 pm NST
Oh, sorry to keep posting here, but the new cabinet theme - the avocado - is lovely
!
Good job, Rosie (right?) and thank you JN staff for holding the Halloween contest
@ ian:
Haven't watched the show (I've heard its good, just time is limited) but I've seen The Monarch and Dr. Mrs. The Monarch before either via commercials and some reviewers I watch.
@ herdy:
Well you look like a version of one.
Let's see, there's a Star Wars theme and I remember Jubba having pig men guards... *types Star Wars Pig Men* Yup. Gamorrean.
Anyone have ideas/answers for Sir Cabbage, Fae, Rylon (He kind of looks like The Hunter from Bloodborne), Dana, Michelle, Perry, Sweep, & Ummy?
Should of read through the comments, so Dana is Eleven from Stranger Things (have you figured I don't watch much TV?).

That leaves Sir Cabbage, Fae, Rylon (The Hunter/Bloodborne?), Michelle, Perry, Sweep, & Ummy.
Oh come on, people, I even gave you my résumé!

Maybe y'all just don't appreciate old-school gaming...
Oh man, the constellation won! And the marshmallow in hot cocoa got second place too! I'm really happy my favs won.
Actually, has anyone noticed that the Haunted Weaponry Shop is selling everything at half-price? I got a 4k Rusty pitchfork today.
niddyz
, 10/31/2017, 7:55 pm NST
Rylon is Cole from Dragon Age: Inquisition, if I'm guessing correctly. =)
i was a bit... too excited to see SirCabbage as the Necrodancer <33
glad to see another CotN fan lol
Why didn't Chesu wear a costume this year?
*rimshot*
@ niddyz: That's Cole's hat but he doesn't dressed like that... *types Dragon Age Cole in Google* Yeah he wear's peasant armor... wait, OH, so Perry is dressed like his promotional and Heroes of Dragon Age outfit, got it.
@Perry:
"The Stranger". Nope. "Warrior of Destiny". There's like a dozen heroes with that title. "An-bal-sil-fer". Gesundheit? "Savior of Mars". Only "of Mars" I know is John Carter. "Uniter of Eodon". *shrugs*. "Champion of Balance". Okay, that sounds familiar. "Titan of Ether". That also... but still stomped.

*Looks at weird symbol on shirt, realizes its an Ankh*

OH! The Avatar from Ultima. Why didn't ya just say so? You know this is why in that one game you got tossed into the Stygian Abyss in your underwear.

Anyway, just going to make some final guesses:

Fae: Lightning from FF13? Is an umbrella a weapon of hers from one of the 13 games?

Sweep: Going to guess someone from League of Legend?

Ummy: Only Deep Freeze I know is from Kingdom Hearts, which is connected to Final Fantasy... school girl Shiva? Wait, are you wearing a costume?
My favorite won for the 2nd year in a row
Congrats to all the winners and runner-ups
It might've been nice if you'd posted this alert earlier in the day... I forgot that Count Von Roo was awake all day when I collected my goodie bags this afternoon.
@pikachu: This is Neopets. You have to *work* to get your Avatars around here!
Cole in his Heroes of Dragon Age outfit is correct!
Afraid not Pikachu
- guess again!
I wasn't sure anyone would guess anyway
yep I got Cabbage as Necrodancer
I haven't seen Hero Cole yet so didn't get his costume
I think Ummy is Homura from Madoka Magica.
Sweep was Nina from Breath of Fire
Yes, I am the NECRODANCER I spent far too much time playing that game this year and headbanging as I went.
@froststar936 you are correct with ummy's caricature
@ducky: What can I say? I'm an expert with magical girl costumes. I bought a yellow blouse in a thrift store once just because it made me look like Mami.
XD

...I don't have idea most of the costumes others had except Chesubacca and Sweep's outfits. And of course Dave Vader and Obi Wan.
There are 43 comments above. Why not post yours?