Your jnAccount:
Login
or
Register
| New to Jellyneo?
Click here!
Site Updates
Pick your news: Neopets News
| Crossword | JN Updates | Daily Puzzle | Plot

Even More Item Database Updates
Posted by Dave
Posted on January 21, 2017, 10:15 pm NST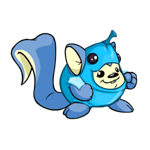 Another weekend, another round of
Item Database
updates!
Wishlist Import Tool
The biggest wishlists request we had not fulfilled up till today so far has been the ability to mass import items into a wishlist. We have now released our
Import tool
to allow you to do just that!
With the tool, you can take source code from a variety of sources (such as your Closet, SDB, gallery, or more) and then add the items found in that source code to an existing wishlist or a new wishlist. You can also choose a list to
remove
items found in the source code for--perfect for cleaning up a list. If removing isn't your thing, marking the items found as obtained is also an option.
In addition, there are also options to import the quantities (such as if you have 3 of an item in your closet and want the item on your list marked as 3), to ignore NP items in the source code, or to ignore NC items in the source code.
Give it a try and let us know if you have feedback!
Import Tool »
Collectable Card Images
For a super minor update,
Collectable Cards
(the ones that go into your Neodeck) now show off the card image under the description:
Print Search Results
Due to popular demand, we have now provided a link to print your search results. For those of you that still like good ol' fashioned paper, the Item Database is now available to your printer of choice. Look for the "Print" button in the top right corner of search results. (
Here's a sample.
)
Previous Updates
Miss our previous announcements? Check them out below:
1/11/2017: Neocash Seeking/UFT Lists and Printable Wishlists.
10/23/2016: Create wishlist with checklist tool results, Boring/Yuck labels on the Book/Booktastic/Gourmet checklist tools, TCG set categories, Cooking Pot Recipe sections, Price Checker tools, Neocash special categories, Petpet Matcher, and NC Trade Finder.
Now now Dave, no need to have attitude towards people using printers
Tho I don't use it for neo. Except maybe colouring pages so I can colour grarrl and put it on the wall.
You guys have been busy. Thanks
Everyone make sure you add your neopet username so I can bug you all for the items I need for my gallery
WOW!! The Import tool is Awesome!!
I made a list of my SDB last Fall. It took forever and has sooo many mistakes. This is simple, fast and accurate!
Thank You VERY MUCH.
The Ignore quantities isn't working
josie
, 01/22/2017, 6:18 pm NST
Thanks so much for everything you guys do for us
You guys are awesome. <3 <3 <3
Can you tell us if there will ever be a feature where people can add their Neopets username to their UFT/wishlists? There are some people I want to trade with, but can't figure out how to contact them.
@mavegibson, check out the previous update listed above on 1-11-17. Not everyone has added their contact, but there has been a way for about a week. For some the username is the same, and you can just try that.
Yeah, you have to add your username from your settings and then click from your wishlsit "let other users see my neopets username"

I mean..I added my UN but realisied I have to check that box too to make others see it.
Awesome feature. I made all new lists today and I can't even tell you how awesome it feels to finally have a complete trade list without missing a thing. Kudos!!
You must have read my mind! I was just wishing that I culd print one of my searches and voila! You did it. And yes, I want to print it out so I can check items off as I get them
@eopumper: That's an "import" quantities options (aka, if it's checked off, it'll take the quantities and add them to your list). If you want to ignore them, make sure you uncheck it.
@mavegibson: See above.
We had this last week when we formally released trade finding.
@everyone else: Glad you're finding the import tool useful!
I've already made 3 successful and easy trades here, thanks so much!
I guess people just must not be using it.
OK, I just checked it out (the add Neopets username feature) and it's great. I wish more people were using it. I have one suggestion, though. On the page where we can add our Neopets username to our accounts, there should be some instructional text notifying people on how to enable the display of their username on their wishlist pages. As duckywucky said above - it isn't immediately apparent that we have to do that. Could be part of why people aren't using that feature as much.
I store a lot of items in my inventory - is there a chance that inventory will be added as a source for this tool in the future?
Sorry to overload you with comments/requests, but here's another issue I'm having: I prefer for people to see my user lookup before requesting a trade, because on there I have a brief outline of how I handle trades, and instructions for people requesting trades. Is there any chance that we could a] one day get some space on our wishlist to write a brief bit of text for people who may want to trade with us or b] choose to have our usernames link to our user lookups or to Neomail, whichever we prefer?
@mave: Note added on the account settings page.

We currently don't have plans for adding an inventory source option any time soon. The source code just isn't like the other areas we have available, so it makes identifying items far trickier.

Descriptions for wishlists are also already on the to-do list. The tricky part here, though, is that we need to build a filtering system as well, especially since we're an official fan site. Not doing so could lead to some users getting us removed from the allowable links list...
Yep, that all makes sense, thanks Dave. I actually took the time to move everything into my SDB, and then imported from there - it worked well.

One other question - I was wondering if there are any plans (or perhaps already ways) to add JN wishlists to the list of 'sources' for importing. A couple potential uses for this:

Enabling a user to subtract items on one list, from the items on another, to quickly and easily ensure lists are up-to-date (ie. Removing items on Closet list from items on NC wishlist).

Enabling users to quickly duplicate and combine lists. This would be especially useful if there was also an option to automatically mark each item being imported from a list as 'top priority'.
Also, sorry, but do you have any thoughts on enabling wishlist usernames to link to user lookups instead of directly to Neomail? Having that option would remove the need (at least for me) to have a description for my wishlists.
@mave: Currently no plans to use another wishlist as a source for those sorts of actions. We do have the ability to "delete all items" on a list on the to-do list, though. Duplicating one also sounds like it may be useful. (And easy to program.
) We already have the ability to move all items from one list to combine them with another list (see the bottom of the Move Items page).
As for linking to lookup vs. neomail, I still think we want descriptions regardless of that option. Also, given that CAPTCHAs are plaguing lookups, it seemed more convenient for trade seekers to skip those.
@dave Is the import limit capped at 300? I have a gallery of 600+ items and it always reports that it's only imported (the first) 300 items (in my gallery).

http://items.jellyneo.net/mywishes/tyuio_k50/134473/
OMG Yes!!!! I love how you added that import items to wishlists section!
I'm also really, really glad that you brought back the print option for searches. <3 Thanks for the great work, JN staff!
Thanks for your response, Dave. Much appreciated. I hope you will consider a 'subtract items on X list from Y list' option. It would be so helpful. For perspective, I have easily 3 or 4 thousand NC items, maybe as many as 5k, and trying to get my wishlists and trade lists in order is a monumental task. It's really difficult to be sure which items I have and which I still need. Being able to subtract lists of what I have from what I do have - or even just identify items I have (ie. somehow label items that exist on other specific lists) would be a massive help.

Even without that, though - you guys have done a fantastic job, and I can't possibly convey my gratitude for these new features you've added. Kudos for a job well done!! <3
@tyuio_k50: Yes, the limit is 300 items per import. (This limit also applies to the pricer checker tools.) This is due to not wanting to kill the database, since looking up that many items is a big task for it.
You can work around it by looking for the last item in your source code that it found and deleting code up from there. (Or viewing categories individually if it's categorized as such.)
@mavegibson: Duly noted! And thanks for all the great feedback.
I understand. Thank you! I'll probably only have to import the 700+ items in my gallery once, so hopefully it's not too much of a drain on the server!
Dave, I think note about adding Neo UN should also be somewhere on wishlist page.

..or am I blind? I mean, I never check my acct settings but do check my WLs :p
@duckywucky: It's on the wishlist settings page.
This has been great - I keep getting neomails for trades
Quicker way to complete my gallery ha ha
cat
, 01/29/2017, 2:36 pm NST
Thanks for the updates! I'm still going to stick to my DtI lists for my wearable trade lists, but it's great that JN has something for the unwearable items too.

Also thanks for putting the collectable card image in their description, that's pretty handy.
Two kacheek color placeholders were put in at the rainbow pool. Wraith and Sponge. Images aren't out yet.
The Neoboards just imploded!
Kacheek images are working now, but the Flowery Kacheek outfit images still are not.
Neoboards AND Neomail are both down now!
@melinda. They must have fixed something else
(whenever they fix a thing another seems to break)
There are 37 comments above. Why not post yours?