Your jnAccount:
Login
or
Register
| New to Jellyneo?
Click here!
Site Updates
Pick your news: Neopets News
| Crossword | JN Updates | Daily Puzzle | Lost Heirloom

Recent Item DB Updates
Posted by Dave
Posted on October 23, 2016, 9:04 am NST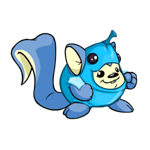 Since we released our revamped Item Database, we've been busy at work adding new features and additional data into the database. One of the big reasons for revamping was to make it easier to expedite these sorts of changes, so we're happy to see quite a few are finally coming to fruition! Below is what we've added in the past 2 months:
Wishlist Bug Fixes
First off, I'll mention a few bug fixes we've made to wishlists. For those with larger lists, you should now be able to freely use the "View All" option without certain items not updating. For those with long usernames, we've also added an alternative linking option if the Neoboards is labeling your link as "gibberish."
Mobile Bug Fixes
We've also rolled out a handful of fixes to quirks on the mobile version of the Item Database. We still have a few more items we're working on there that we hope to get out soon.
Checklist Tool Updates
When using any one of our
checklist tools
(such as the Book Checklist, Stamp Checklist, Gourmet Checklist, etc.) you can now create a new wishlist right from the results page! (And of course, continue to select any existing wishlists you may have already created.)
And with our
Book Checklist
,
Booktastic Checklist
, and
Gourmet Foods Checklist
tools, you will now be informed which books will be considered "boring" by your pet and which foods your pet will refuse to eat. Hopefully this will save you a few Neopoints!
TCG Set Labels
All of the trading card items have been labeled with which set they come from, and you can now search for them by set! For example, here are all of the
Battle for Meridell
cards. Or, my personal favorite, all of the
Return of Dr. Sloth
cards. The sidebar search has a new dropdown to allow you select a set when searching.
Each set also shows up in the item's category list, such as on
Dr. Sloth (TCG)
:
Cooking Pot Recipes
We also removed all of the Cooking Pot recipe notes from items, and instead added them as actual "recipes" in the database. You'll now see a "Cooking Pot Recipe" section on items that can be obtained from the Cooking Pot.
For example,
Asparagus
can be created by mixing a Magic Potion and Sunflower Seeds. We also include the latest prices we have, if any, so you can decide if it's worth mixing.
Price Checker Tools
Our latest set of tools allows you to paste in the source code for a page from your Closet, Gallery, Safety Deposit Box, Shop Stock, or Storage Shed and get a list of prices. Perfect for helping to price your shop, or for seeing if you have any long lost treasures (or, unbuyables) hanging around that you didn't know about otherwise.
Try them out!
New Neocash Special Categories
We use "special categories" to group items together that aren't necessarily easy to find all together otherwise. For example, all items with animated images can be found in the
Animated Items
special category. Or, all of the exclusive
Grave Danger Prizes
can be found in one category.
When it comes to Neocash, though, we don't really have many special categories. That is now beginning to change. We have added categories for the following groups of items:
We've also added a few categories for recurring NC events:
Petpet Matcher
We've got one more tool that we recently added: a
Petpet Matcher
! Looking to give your Neopet a new petpet? Our tool allows you to browse all of the petpets in our database by colour or species and place them side by side with your Neopet. Try before you buy, if you will.
Try it out!
You can find it linked with the rest of our
tools
.
BETA: Neocash Trade Finder
We are currently testing out a brand new (and long promised) feature for wishlists: a Neocash comparison tool! With this feature, you'll be able to compare your NC Trade Lists and Wishlists with other JN users. The tool will automatically compare what you're seeking and trading with another user to find what items could possibly be traded. It'll be a nice place to start to see what you might offer.
To get started, simply visit any user's wishlists on JN and if they have a Neocash list, look for the "Find NC Trades" button. Make sure that you have your lists properly identified as Neocash by visiting "Settings" and choose the proper "List Type".
You can also visit the
Trade Finder
page to get your link to share or find another user to compare to.
Since this feature is new and in beta, we'd love to get your feedback on things to improve (or any bugs you may find!). Either post in the comments here, or fill out the
Contact Us
form.