Your jnAccount:
Log In
or
Register
| New to Jellyneo?
Click here!
Site Updates
Pick your news: Neopets News
| Crossword | JN Updates | Daily Puzzle | Neopies
Happy Valentine's Day!
Posted by Dave
Posted on February 13, 2021, 9:05 pm NST
Don't forget!
Send
this Neogreeting
(it'll still send even though Flash is done) to that someone special and receive the yearly Valentine's Day avatar, only on February 14th.

+ ❤️❤️❤️ =
February 14th is also the only day of the year where sending
A Mysterious Valentines Card
will get you and your lucky lover the
Valentine's Day Site Theme
! The sender of the card must not have the site theme for it to work, so buddy up with someone who also needs the theme!
(The new beta layout Valentine's Day theme is available to all via the "Beta Theme" option on
Site Preferences
, but if you have not unlocked the Classic version yet, you need to complete the action above!)
Flash-Free Wearable Previews
Posted by Dave
Posted on February 9, 2021, 1:26 pm NST
As promised, our updated
Flash-free wearable Previews
section is now up and running!
You may notice a few new features, notably:
A brand new advanced search bar, modeled off of our Item Database. Search wearables by all sorts of new fields to narrow in on what you'd like to wear!
Swap between colours on an item's preview page. Want to preview an item on a Zombie-coloured Neopet? Now you can!
Affected and restricted zones are now listed.
Jump quickly between an item's preview page and its info page, price history, TP history, UFT and seeking lists in the Item Database.
What's to come? Here's what we're still working on:
Animated item previews are still a work in progress. Most items, we've found, are not animated, so you should still be able to enjoy the majority of previews.
The ability to add an item to your Wishlist from individual preview pages.
The ability to search by restricted zones.
Easy modeling straight from the individual preview page.
Special searches, and more!
And of course, our Wardrobe app itself is still a work in progress, but releasing our new Previews is a big step towards us being able to offer a Flash-free Wardrobe.
---
As another note, we were also able to take stock of which items and Neopets have been converted to HTML5, and which ones have not. We are happy to report that roughly 66% of items have been converted to HTML5—only about 33% of them are left for TNT to convert!
We have also found that almost every older Neopet colour combo has been converted to HTML5, however, most Neopets released from early 2020 and onward have
not
been converted yet. (So for example, the Marble Draik that was released in September 2020 for Draik Day does not work in the new HTML5 customisation.)
Until all of these conversions occur, you may find that some Neopets and wearables cannot be previewed. We will be keeping a watchful eye on TNT's progress with converting the remaining wearables and Neopets and will update our previews as they do.
HTML5 Customisation Bug Survey
Posted by Dave
Posted on January 16, 2021, 9:19 am NST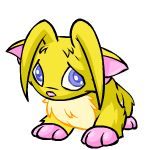 NO ITEMS FOUND
Having trouble loading your closet of wearables in the new Customisation app? If for some reason your items don't load
at all
, then TNT has a survey for you!
NOTE:
this survey is only for one single bug with the Customisation closet. If you can see the items load on
http://www.neopets.com/customise/
, then this survey is
not
for you. Please don't submit other issues, as that will simply slow TNT down with fixes.
With that said, if you can't load items at
http://www.neopets.com/customise/
, then go ahead and submit away:
Happy Sloth Day!
Posted by Dave
Posted on January 14, 2021, 7:17 am NST
From all of us at Jellyneo...
Enjoy the Sloth themes around our site!
Trivia Challenge Results
Posted by Dave
Posted on January 4, 2021, 9:33 am NST
Congratulations to all 1,022 visitors who participated in this year's
December Trivia Challenge
! 315 of you rose to the challenge to answer all 8 out of 8 correctly.
Trophies have been awarded, so if you participated by answering at least one question correctly, check out your jnAccount trophy cabinet!
Everyone who answered at least one question correct also received a jnAccount trophy cabinet theme to claim.
Claim it now!
If you got all 8 of 8 questions, then you received two cabinet claims!
And if you were curious to see what the answers (and where you could find them)...