Your jnAccount:
Login
or
Register
| New to Jellyneo?
Click here!
Jellyneo Forum Rules & Etiquette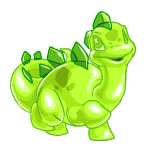 By registering a Jellyneo.net forum account, you automatically agree to abide by these rules. You also agree that you will endure any and all penalties when a rule or guideline is not followed. Above all, use your common sense when posting.
Each rule is stated as explicitly as possible and is followed by the consequence. All staff will use this list when moderating the JN website. Any reference to "forums" or "jnForums" refers to the JN forums located here. Any reference to JN refers to Jellyneo and all its subdomains.
There is a set of FAQs (Frequently Asked Questions) located on the forums. Click here to access them.
A verbal warning is defined as a warning sent to a member through any medium on the Jellyneo website or the Jellyneo forums. Most verbal warnings will accompany a permanent text-only note attached to your account stating your wrongdoing.
A warning level increase is defined as a warning percentage increase on the forums. You can check your own warning level by looking at any of your posts (it is located under your avatar/location/post count). Warning levels can only be decreased by following the procedure located here. When a warning reaches 100%, the account in question will be banned.
Respect all other members and JN staff members.
If everyone respected one another, then we could stop writing the rules here. Respecting other people includes being kind and courteous, not harassing them (e.g., calling them out in public) and keeping calm in tense situations. Basically, follow the age old saying of "Do unto others as you would have them do unto you." If you have a disagreement with someone, discuss it with them through the private messaging system.

- Consequence: Warning level increased.
Do not give out your personally identifiable information like your telephone number, address, or last name.
This is a very risky thing to do, and we want our visitors to be safe. You can, however, share photos of yourself, the general area of where you live, your age and other information that cannot be used to find you in the real world. If you are not an adult, we suggest that you get your parents' permission before posting any of that, though.

- Consequence: Any posts containing the above will be deleted and a verbal warning will be given. Attempting to acquire personal information without the permission of the member could lead to a warning or permanent forum ban.
Do not attempt to scam or hack other users.
This includes attempting to give out or obtain passwords to your or someone else's forum account, Neopets account, email account, or anything else requiring a password.

- Consequence: Instant forum account ban and IP ban.
The following is not to be posted under any circumstances:



Links to cookie grabbers, trojans, viruses, or anything potentially harmful to another computer.
Links to any sites deemed illegal by United States law.
Links to cheat programs, including (but not limited to) autobuyers, auto refreshers, or any other programs designed to do work for your Neopets account.
Links or references to pornography, R rated content, or anything obscene. Everything must be suitable for a general audience! (Unless otherwise noted.)
Banned debate topics (e.g., God, evolution, George Bush). Topics that are deemed too controversial in the Debate Club forum should not be discussed elsewhere on the forums.
Backseat modding (when a user acts like a moderator or tells a moderator how to do their job). Instead, please report offensive posts to a moderator.
Filtered words - Some words are filtered because we do not approve of their use. If you inadvertently trigger a filtered word, please do not continue to use it. Similarly, we do not tolerate bypassing word filters. This includes using asterisks or other symbols which, although are an attempt at obfuscating the word, still allow users to determine the original word. The use of obvious synonyms of a filtered word is also not allowed.
Links to scam sites or sites requiring referrals (e.g., pyramid schemes), including sites requiring any form of payment besides Neopoints. Sites posted requiring Neopoints should be from www.neopets.com and not anywhere else.


- Consequence: Warning level increase or account ban, depending on the severity of the situation.
Spam (Short Pointless Annoying Messages) is strictly prohibited.
Spam includes:



Excessive use of smilies.
Posts not relating to the topic or not adding to the topic. (Simply stating "I agree with the above poster" does not contribute anything to the conversation.)
Creating new topics when an existing one already exists (i.e., making duplicate topics).
Excessive chat speak - Use proper English for the sake of everyone's sanity!
Pointless attachments - Don't attach anything unless it's relevant and referred to in your post.
Posts not using proper English spelling or grammar.
Posting nothing but referral links. Keep these in your signature.


- Consequence: Verbal warning or a warning level increase, depending on the situation and frequency of violation.
Look for any extra rules located at the top of each forum.
Some forums, such as the Debate Club, Roleplaying, and the Graphics Department, have specific rules that you must follow as well.

- Consequence: Warning level increased.
Images in forum signatures may only be 450 pixels in width and 200 pixels in height. Signatures may only contain up to two images, each no more than 75kb in size. In addition, signatures may not contain more than ten lines of BBCode/text, 80 characters per line.

- Consequence: Signature cleared, verbal warning given with signature code attached.
Only one forum account is allowed per person.

- Consequence: Extraneous accounts deleted; the one with the most activity will be kept.
Shoutbox Rules
All rules above also apply to the shoutbox, including those about harassment, sharing personal information, posting inappropriate content, scamming, and spamming.



- Consequence: Shoutbox suspension or ban, possible warning increase.

First Offense: You receive a 24 hour ban from the shoutbox.
Second Offense: You receive a 7 day ban from the shoutbox.
Third Offense: You receive a permanent ban from the shoutbox.

All shouts must contain at least two words.

- Consequence: 24 hour shoutbox suspension or ban, possible warning level increase.
A user may only have up to three shouts in a row in the shoutbox.

- Consequence: Shout(s) deleted, shoutbox ban/suspension, or a warning level increase based on severity.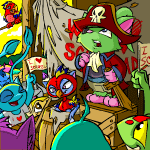 The rules ensure that everyone can enjoy themselves on Jellyneo.
Thank you for reading this page!