Your jnAccount:
Login
or
Register
| New to Jellyneo?
Click here!
Neopian Times Editorial Database
The Neopian Times Editorial is a (usually) weekly column hosted by The Neopets Team that answers questions direct from Neopians. Unfortunately, these Q&A's are not easily searched on the Neopets site, so we've created our own searchable database. Convenient for looking up past answers!
To search, just type something in the box below! (The fewer words, the better... usually.)
There are 11,260 results for you search.
---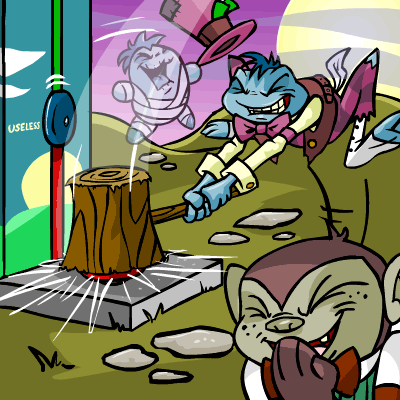 Donny's Corner:
Custard Usuls - Bio body re-exported.
Darigan Lupes and Draiks - Re-exported bio head for both the pets
Transparent Unis - Bio body re-exported.
Island Buzz - Wings are re-exported.
Electric Buzz - The spikes on their head sometimes reverts to a basic colour's spikes. They should always be blue. Re-exported.
Darigan Blumaroo - give hind files to re-upload on the currect zone.
Darigan Kacheek - Pet's hair (Hair Front) no longer shows up on the pet even with no other items worn. Or it's been replaced with a basic Kacheek's hair.
Polkadot Mynci - The pet's head is missing when viewed in Flash

Facial Feature Issues

Female Christmas Meercas - re-exported Eyes
Grey Lenny - re-exported mouth
Darigan Shoyru - male and female angry eyes re-exported
Transparent Korbat - Eyes are re-exported
Male Robot Quiggle - Eyes are re-exported
Male Pink Shoyru - Happy male eyes are re-exported
Maracite Ixi - Eyes re-exported
Guacamole Injected Hot Dog was reactivated
From Neopian Times, Issue 872. JN Editorial ID: 20223
---
hi y'all! (: i was looking at my sweet little lutra petpet, and i noticed that they only have 3 colors to pick from! are there any plans to make more colors for this adorable petpet?~~ ninjarayne
There weren't, but since you asked, we just made some. :)
From Neopian Times, Issue 872. JN Editorial ID: 20221
---
Hello Neopets Team! I noticed you've been given quite a few ideas/requests for new Petpet colors, and I thought I'd add my own to the ever-growing list! May I direct your attention to the lovely Psimouse? Cute fella, a tri-eyed psychic mouse, sporting a little umbrella. This underloved lovely hasn't had a new color since 2007! I think this guy should have a chance with a new color, don't you think? Perhaps Faerie, or Royal? Or even Halloween, with it being native to the Haunted Woods? Regardless, I do hope you all consider this wonderful cutie, and that you all have a lovely day!~~tahaleya
Done.
From Neopian Times, Issue 872. JN Editorial ID: 20220
---
Hi, TNT! I know Christmas is a ways off, but could we get a Christmas Miamouse? Miamouses, or is it Miamice, are THE most adorable petpets IMHO. Thank you so much for considering the request!~~blueberry_sweetheart
Got it.
From Neopian Times, Issue 872. JN Editorial ID: 20219
---
Hi Jayde! Hugs! I have a question. Since Neopets is also using Twitter and Instagram and we can post there and follow you there (which I do and am happy about it), is it allowed or not to tell friends in a neomail here (not on the boards) that we use also Instagram and where to find us there? Would like to know for once and all before I get another official warning for that.. Thank you for clarification! Hugs!~~marithdragon
Hi there, this is a good question. Sadly no, we do not allow users to exchange offsite information. We allow users to mention Neopets on Facebook, but not to give their personal information out. This is because we are still an all-ages site and do have many underage users. This is something we have always taken very seriously. So if we find offsite information being given or asked for, we will warn or silence when needed. So if you would like to mention Neopets on Twitter or Instagram here on Neopets.com, that's totally fine! We just ask that you not give out your contact information there.
From Neopian Times, Issue 872. JN Editorial ID: 20218
---
Hi there! Can we expect a Premium Sale this year? :)~~jett_antonio
Yesiree! The Premium Sale is coming! We are working on possibly implementing some news things so the sale is still in the works. But we will keep you updated when further details arise!
From Neopian Times, Issue 872. JN Editorial ID: 20217
---
So last time the new toy flotsam's backfin was missing, this time I'd like to know if the eyes of the new Maractite Ixi are supposed to be like this? Maractite pets all have the same kind of eyes so is the Maractite Ixi with fuscia eyes the first of his kind? Id like to know if this was an "artistic" descision or a little mistake again. I hope it gets fixed in the near future as I like the original Maractite pets :D~~9nathali9
No just an upload error. To upload paintbrushes every single part of the pet must be uploaded individually including each and every emotion with different mouths and eyes. It can get quite tedious actually I've done it myself. But this has been corrected!
From Neopian Times, Issue 872. JN Editorial ID: 20216
---
I don't usually write into the editorial, but I can't take it anymore! Most players agree CAPTCHAS are ANNOYING and make this site less enjoyable!!! In fact, many users have stated that they spend LESS TIME ON NEOPETS NOW BECAUSE THE CAPTCHAS ARE SO INTRUSIVE, RELENTLESS, AND DISTRACTING. SO PLEASE TELL US NOW, TNT: When are you going to get rid of them??!! Honestly SO MUCH of this game revolves around viewing user lookups and pet lookups, it ought to be a priority to remove CAPTCHAS now!~~zysen
We're trying to redesign the whole user experience for when Neopets goes mobile, and CAPTCHAS, while useful in keeping the site secure, certainly loses points for messing with the user experience. If we can find a good alternative, we'll be sure to go for it.
From Neopian Times, Issue 872. JN Editorial ID: 20215
---
Hi TNT! Recently there's been some trouble on the Pound Chat with someone advertising a UFA pet but refusing to state the name. This means there's no way to actually know if the pet is real and applicants are supposed to blindly assume it's a legitimate pet. Is this allowed?~~pokemon_master_a74
If a user refuses to state the name of the pet, then that would raise our eyebrows too. The best option in these circumstances is to ignore the user and move on. Why invest the time in something potentially shady like that? We absolutely frown upon three-way pet trades. If anything goes wrong with these, we will not step in. They are done strictly at the users own risk.
From Neopian Times, Issue 872. JN Editorial ID: 20214
---
I recently sent an email to recover my old account. The problem is that I might have sent in too little information about my old account. I know that sending in another email is considered spam and that I can't file a ticket. What am I supposed to do?
If you got a reply from the team with your ticket number, you can just reply to that and it will add to your ticket. If you did not get a reply, then you might want to send in a new ticket. If that still doesn't work, try sending it from a different E-mail.
From Neopian Times, Issue 872. JN Editorial ID: 20213
---
I know you guys get ton's of questions so I will keep it short and sweet... The Grave Danger Prize Pool has not been updated since 2014! Can we get a updated prize pool pretty, pretty, preeeeeety please?~~twilight_princess23
Sounds perfect for the month of Collecting!
From Neopian Times, Issue 872. JN Editorial ID: 20212
---
O Queens of the Editorial, TNT staff members, assistants, interns and all those work behind the scenes *checks behind the veil between our devices and the website, aha! There you are!* I was wondering if it was possible that on the Premium bar, the Change your Neopet Species button's circle will light up when 365 days has passed, please? I'm pretty sure my 365th day was July 2nd but it is now July 8th and the only thing lit up is the Premium Scratchcards button (it always lights up every Friday) and Premium Collectible Cards lit up on July 1st (like it does every 1st of the month for as long as my Premium gets paid). Thank you. *bows out*~~perduco
This is a great idea, and we're putting in a request with the dev team to get it done.
From Neopian Times, Issue 872. JN Editorial ID: 20211
---
Hi! Is Fyora ever going to return to the Hidden Tower, or is that Baelia's permanent job now?~~fiery_sword
Oh no, Fyora is definitely coming back.
From Neopian Times, Issue 872. JN Editorial ID: 20210
---
Hi all, the team standings are finally here go check out the winners/standings if you haven't already. With that the prize shop is live as well. We apologise for the delay there was a lot of art/programming work that went into this along with site disruptions it made our jobs slightly more difficult than usual. But we are happy to announce it's here so please shop till you drop. The Staff tournament prize shop will be live early next week as well. Additionally Daily Dare is on its way! Now that Altador Cup is officially over we can begin to shift gears back to this event. In addition to this we have a few Comic Con updates as it is now only six days away! We will be at Comic Con at our booth #5566 once again! Come visit us & have a chance to spin the wheel to win fun prizes! We will be selling Neopets merch as well as having a photobooth for your enjoyment. On Friday the 19th we will be throwing a Deserted Fairgrounds themed after party at 7pm! That's right all the spooky things you love from this decrepit land will be featured at the Horton Grand Hotel in San Diego! Everyone is welcome, this is a free event! This is your chance to win fun prizes, play haunted games & indulge in spooky foods and drinks! We also want to share some of the things we've been working on with a few sneak peaks. There will be plenty of TNT members floating around from all different departments as well. Come one come all, we can't wait to see you there!
From Neopian Times, Issue 872. JN Editorial ID: 20222
---
Hiii, I've noticed that the buttons for Charity Corner are still coming up when I view my inventory - any chance these can be removed. Thanks :)
With all that was going on this past week it slipped past us. We will definitely bring it up to programming next week. Thanks for the reminder.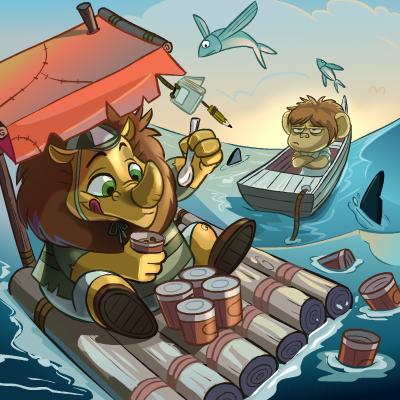 Donny's Corner: Fixed the following PB-related issues:
1. Stealthy Lupe happy mouth flicker
2. Baby Poogle transient bio hair front flicker
3. Polka Dot Ogrin body becomes transparent
4. No wings on Magma Skeith
5. No wings on Clay Draiks
6. Wraith Cybunny
7. Woodland Eyrie white line below right foot
8. Zombie Blumaroo hind in wrong zone
9. Candy Krawk male eyelids flickering
10. Male Polkadot Krawk happy eyelid flickering
11. Fixed size issues on both Acara pbs Made the Evil Coconut avatar transparent
Updated art for Robot Vandagyre and Royal Lutari avatars.
Currently working on site technical issues as well...
From Neopian Times, Issue 871. JN Editorial ID: 20184
---
Hello all, please remove my user name. I would like clarification on the that's not rubbish avatar.After a week of research it has become evident that the more times the page is refreshed the more items stock contrary to the response in editorial 256. Can you please review and make sure this avatar is available currently? After several days of refreshing with friends we have not seen any avatar item stock. Please verify it is currently working and giving out avatar items. Thanks, Long time avatar hunter!
Bolstered by our recent expose about the Skarl Collectable Charm, we do believe we can -ahem- persuade a developer into taking another look at the avatar and telling us the truth about how it works. Just give us a month or two. In our experience, it takes a while.
From Neopian Times, Issue 871. JN Editorial ID: 20183
---
Hi, I recently came back to neopets.And I have a main and a side.I actually like my side's username better and would like to transfer everything over to that account and use my main as a side.I would close my shop, get rid of any stocks I have etc.Am I allowed to do this?
Yes, switching your main account is perfectly fine. Although you cannot technically close your shop you can remove all your items from the shop and just not restock it.Please wait at least 24 hours (if you can wait longer, a week is even better) before doing any dailies on your new main account after the last time you did them on what will be your old main. Once you do officially make your account your new main, remember you cannot use your old main to do any activities which would give you Neopoints or items. :) Good luck with the transfer.
From Neopian Times, Issue 871. JN Editorial ID: 20182
---
Hi TNT! Every now and then I see requests for new petpet colours in the Editorial, and I have a request of my own. The Hoggir petpet was released almost 10 years ago but only has ONE different colour available. Could the Hoggir get some more love, maybe? ♥ Something like Darigan or Stealthy might be cool, but I'll leave that part up to you guys ~ Thank you! Have a great weekend :)
That's another one going into our list.
From Neopian Times, Issue 871. JN Editorial ID: 20181
---
Hi! Many users put in a lot of effort into the Charity Corner event, in hopes of getting the Zapped! perk. We were looking forward to being able to zap our petpets an exclusive lab ray color, as was advertised in the shop. I & many users waited patiently for TNT to fix the shop only to have the description & perk changed to something many users weren't even working towards. Many users feel cheated & as though our time & effort was wasted. I'm writing in hopes that TNT will keep their word & do right by the user base & work towards fixing this issue, by allowing us to have lab ray exclusive colors as an option. Thanks!
Unfortunately, our developer ran into unexpected problems while setting the perk up, and fixing it was taking so long that all his other tasks were getting affected. We do realise that some players were saving up especially for this perk, and we want to see what can be done for those players. This is not to make any promises here, just to let you know that we are aware of your situation and that we have not closed the matter.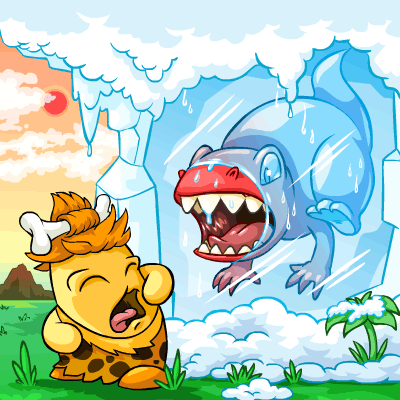 Donny's Corner: Donny has made no comment at this time...something about bad food from the Food Club...
From Neopian Times, Issue 870. JN Editorial ID: 20198
---
In trying to find an answer to a question I have about the Altador Cup Staff Tournament, I was looking at the Altador Cup FAQ, hoping it held the Staff tournament as well. Alas, I will continue my search, as soon as I remember what the question was. Oh, gosh! I'm so sorry; I brought fruit & veggies trays for everyone at TNT! Enjoy! Now, where was I? Where Am I? (shakes head, rubs eyes.) Ah, yes- The Altador Cup FAQ. Please, would someone (smarter than this silly ol' bear) explain to me the meanings of what I quote below, just here: 19) I just got an Altador Cup team avatar! Will this add to my permanent avatar count? No, these team avatars are just so you can show your support for your team on the Neoboards. They will disappear at the end of the tournament. 20) I just got an Altador Cup team avatar! Will this add to my permanent avatar count? Yes, it will.
Oh dear. This is pretty embarrassing! The correct answer is that it will add to the permanent avatar count. As for the other answer, that needs to go asap!
From Neopian Times, Issue 870. JN Editorial ID: 20197
---
Hi Jade! It's awesome to see two new avatars released, and I really hope there are more to come, but can the art team do something about the low resolution of these two new avatars, the Robot Vandagyre avatar and the Royal Lutari avatar? Thanks! I know there are settings within these programs to export higher quality gifs.
Those avatars were actually never supposed to go out like that! We will be updating the art to ensure they are of higher quality.
From Neopian Times, Issue 870. JN Editorial ID: 20196
---
Hi! *presents cookie offering* Could we please get some more alabriss colors? I'd love a brown one, to resemble an actual horse, but grey and white would be lovely as well! It's such a cute petpet but there aren't many colors for it! Thanks for considering :)
This is going into our rapidly growing list of Petpet colour requests!
From Neopian Times, Issue 870. JN Editorial ID: 20195
---
Thanks for last week's in-depth answer about Schrommos! I'm still a little confused, particularly about the inclusion of the Sleeper chapter. Was the intent to say that Schrommos was a large area, equivalent to what became the Altador empire? Or just specifically the name for the valley where the city alone now stands? I was assuming the latter, which is why I was questioning it, but if it was the former that makes a LOT more sense. If so, I apologise for being so condescending last week as it was my error.
That's right, Schrommos was the name of the region where the Altadorian empire now stands.
From Neopian Times, Issue 870. JN Editorial ID: 20194
---
Hi TNT! Can you please clarify if the Altador Cup Finals are going to begin on next Tuesday (June 25th) or on next Wednesday (June 36th)? Last year we had 3 bye days before finals, so we want to know if we are having 2 bye days as the rules page says or 3 like last year. Thank you so much!
We will only have 2 by-days this year, and Round 2 is going to begin on Tuesday, 25 June.
From Neopian Times, Issue 870. JN Editorial ID: 20193
---
Hi TNT, *gives cookies* I was wondering if the normal Gordos random event and the Gordos event from Random Acts work the same. Is it true that you can get a r99 stamp from either one of these random events or just the Random Acts? Thanks for any answer =).
Both random events are the same, and it is possible to get a rarity 90+ item from it. Good luck getting one!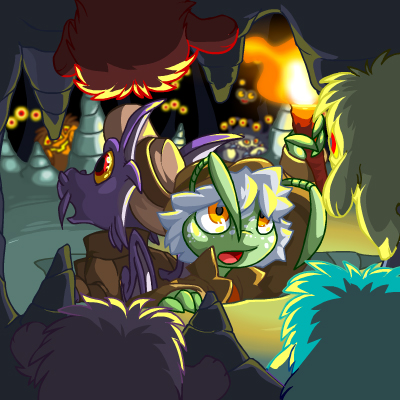 Donny's Corner:Donny was heavily focused on fixing charity corner bugs this week.
From Neopian Times, Issue 869. JN Editorial ID: 20180
---
Hi Team, I had 2000 Points eaten from me during the Evening of June 11, 2019 at approximately 7:10pm NST. I tried to roll the "Perk Me Up" Option, when a blank pop up screen came up. All it said was "Congrats, you've got ......" Then nothing. No indication of what perk was rolled. I refreched the page, and my 2000 points was deducted, and I have no indication of what perk was applied. Can I please have a refund for my points? Also, I've been trying perk me up for about 40 Spins, and the same 3 - 4 options kept appearing. Is this normal to get so many "Can I keep this"? Thanks a bunch!
We've been getting reports of this happening through the ticketing system, and have been refunding points to users who have faced this problem. If you haven't already, make sure to send in a ticket about this!
From Neopian Times, Issue 869. JN Editorial ID: 20179
---
I feel like you may need all of the cookies in the world after the CC!! *Makes it rain cookies* The perks that were disabled (like Zapped!), will they be coming back for us to use? or are they being disabled for good? I saved up specifically to get a hoagie kad ;) Also thank you for getting to my ticket about it so quickly! I was relieved to get the points back that I spent on it when it didn't work :)
Thank you! The disabled perks are certainly coming back. Zapped in particular has been set up and looks ready to go. All that's left is some thorough testing, and if we don't find any bugs, you can expect to see it next week!
From Neopian Times, Issue 869. JN Editorial ID: 20178
---
In the description for the CC Random Acts perk is says "guarenteed POSITIVE random event every day". People aren't getting positive random events. Fungus exploding and taking neopoints is negative. Captain Scarblade laughing is neutral. Was this intentional? A lot of people feel rather lied to and cheated by it.
That was not intentional. I have alerted the team, who will be removing those two. We also went through the list again and found one more random event that wasn't positive and that's being removed too, so hopefully that's taken care of.
From Neopian Times, Issue 869. JN Editorial ID: 20177
---
Hi TNT, In editorial 867 you had mentioned that you should have an update on the Skarl Charm prize and what you will be doing about it. Could we hear about this now please?
That's right. We have verified that no one has gotten the item yet, and that the odds of getting it are ridiculously high, and that there was a cough cough cough cough cough bug cough cough cough. We will reconsider the odds of getting the charm based on consultation within the team, and we will confirm once the changes are done.
From Neopian Times, Issue 869. JN Editorial ID: 20176
---
The book is r89, released 24 may, 2019 but cannot yet be obtained
The book should now be obtainable!
From Neopian Times, Issue 869. JN Editorial ID: 20175
---