Your jnAccount:
Login
or
Register
| New to Jellyneo?
Click here!
The JN Editorial
Editorial Keepers
Published: September 17, 2011
The Gem of Knowledge has been stolen!
Will Illy be able to overcome the obstacles in order to return it to its rightful place?
Spiked Tile: Draw a challenge card.
Challenge Card: Answer ten questions from the pile.
Upon success: continue moving forward. Upon failure: move to the right.
'Ello, do you have any plans to add more themes to your Portal? With only three of them, it seems a little unloved. ~ _neo_321
Yeah, the jnPortal definitely needs some tweaking (back in 2010, I only had a 1024x768 monitor resolution *gulp*) and more themes. It's on the to-do list of dooooom. Right now, our programmers are all busy with bigger projects; when those are done, we will be able to do some mini-overhauls. Hang in there, Adventurous Acara!


I was just wondering what the Jazans Guyliner prize from the Faeries' Ruin prize shop would look like on a Neopet--specifically, a Wocky--and whether it would restrict any other items. It looks really cool and I want to buy it, but I ration my prize points very carefully, and I don't want to buy it and be disappointed. Do you know of any Neopets that are wearing it so I can check it out? Thank you! ~ mar713got

Zero zones restricted. Previews of other wearables can be found in our
wardrobe section
.
Okay, so I have a small question. On your Guide to Neopia, do you include the Altador places unearthed in the Altador mini-plot? Thanks for your help. You guys rock! ~ gemlover_girl
The farm, docks, clouds, tomb, etc. should all be linked now. :)


I was playing Petpet Park and it said I needed to grab one of those free Winsela Cardcaster packs from the Park Mall. So I went over to buy one, but there weren't any there! I checked all of the Cardcaster rows. I checked the New section, Special section, and the Quest section, but it wasn't there either! What happened, why isn't it there? ~ Sydney/roversydneygirl
It's under the "card packs" tab. You might have to click the down arrow icon and then the up arrow icon in order for the shop to update properly.


Do you still get a participation medal even if you haven't scored for your team in the Altador Cup? ~ moltara_girl
If you play the side games (Make Some Noise, Slushie Slinger, Shootout Showdown), then you can receive a medal/trophy on your lookup. However, if you only join a team and do not play any of the games at all, then you will not receive a trophy or prize points.


Hey Jellyneo! I have a question and a statement. 1. Remember the editorial with all the Petpet Park screenshots? Well, the one with Corrihan in it has me in it! The petpet with the purple dress was me! 2. Just wondering, were those pics by a Jellyneo staffer? Love the screenshots and the site! Thanks! ~ applebear333
Yes, they were. :P Have another one--SHAZAM!


This is a really odd question, but is it possible to get fired on Jellyneo? If so, who's in charge of doing that? Thanks. ~ anonymous
It is possible. Dave would do the actual removing.


I was wondering, how do I paste things to my user lookup? By the way, Dr. Sloth's Image Emporium is really useful! Thanks! ~ skylerdoggy
Go to My Account -> Preferences -> My Profile. There is a box under "About Me"--this is where you paste HTML code if you are using something premade.

To insert an image of your choosing, you simply need the image's web address (also known as URL). Then type out the correct img tag and you're good to go. Dr. Sloth's Image Emporium provides URLs for you.


Hey, hey, hey JN staffers! I wanted to start off by saying your offices are so cool! I was wondering if at all outsiders (or non-staff members) are ever allowed into your fabtastical work space? I bet a lot of people would love to go on a tour of your office, but since you guys work non-stop, I understand if you don't allow that at all. Thank guys! ~ anonymous
We do allow users to tour our office! ...

... Every year during our Negg Hunt! Rumour has it a few retired staff members still appear here and there.


Run, Willie, Run!
I know this is going to sound a bit stupid, but I'm new. How do you send in a question into the Neopian Times editorial? ~ anonymous
Go to the editorial section of the Neopian Times. At the very bottom of the page, there is a link to submit questions. Or, you can click here.

Say hello to their editor for us! ;D


Nova Tile: Receive an item.
Question Mark Tile: Answer as many questions as possible in [die roll number] minutes.
Receive two random items per correct response.
What happened to the Mysterious Discovery? Last update: April 1! ~ anonymous
The Mysterious Discovery was a lead-up to our Negg Hunt in 2011. If you cracked the code, you had an extra hint for one of the puzzles.


NEVER FORGET.
I went to the Editorial Database and looked up Safety Deposit Box and found more than one response on how the Safety Deposit Box is organised. There were two different answers that I found, but both of them seemed wrong. For example, in my SDB, Terror Mountain Altador Cup Cup comes before Water Faerie Apple, which was released before the Terror Mountain Altador Cup Cup, but the Water Faerie Apple comes before Christmas Ghostkerhat, which was released a couple days after the Terror Mountain Altador Cup Cup. So, how is the SDB organised?! ~ azienskieth
Both answers in the Editorial Database are correct.

Items are organised by their ID number. When the Neopets staff decide to create an item, they give it a name, an image, etc., but they also give it a unique ID. The key point is that items can be created months before they are released, and Neopets releases batches of items in any order they see fit. Thus, news dates are irrelevant.


How do you make your Neopets angry or sad? I want to paint my Neopet red or blue but do not want to waste Neopoints, so I am trying to get the random event. ~ limlilikekacheek
Pets will change to their sad pose when you do not feed them for a couple of days. Giving them an illness will lower their mood as well. It is no longer possible to make them change into their angry pose.


So, I've been making pet pages for all of my goals. One of these goals is reading books to my main pet. However, I've run into the problem of whenever I read a new book to my pet, it will appear in a random place on the book page instead of at the bottom. How is this page organised? Or how can I know where the book will appear when I read it? I had several ideas but none of them have seemed to fit. ~ tsunamichick89
They are listed in ascending order by their ID number (which is not publicly shown). For example, the first book on my pet's list is, appropriately enough, My First Book. This does not mean its ID is 1, it just means its ID is the lowest out of all the books read.


Why is Tarlas Underground Workshop Background tagged as a lower foreground item? ~ anonymous
It occupies two zones because there are two files: the first contains the candles and table of pouches; the second is the actual background image. The foreground stuff is zoned as lower foreground so it can overlap on top of your pet. This is best illustrated when you view a Skeith model.


How many petpets, and which ones, pop out of the Petpet in a Slightly Chewed Box? My friend told me all petpets, but when I looked, only a few came out. So, how many petpets can come out, and which ones? Thanks! ~ roversydneygirl
Only three: Meowclops, Doglefox, Mimbi, and always in that order.


Van Halen is awesome! How could you listen to something besides that, unless it's Journey? ~ VH fan
Sorry, but Queen trumps them both. :D


Creatures can only be defeated with weapon class items. Spin the Wheel of Causality to determine success/failure. Each failed attempt results in seven question cards being drawn, or the remaining cards in the pile if there are fewer than seven left.
YAY ATTACK PEA!
I do the Lenny Conundrum. When should I post my answer on Neopets? ~ Mr Bobalosh
When a Lenny Conundrum competition is underway, you are not allowed to share your answer or give hints to other people. You can submit your answer at any time during the week by typing into the box provided and clicking on the "Submit Entry" button.

After the round ends and all winners have received their congratulatory Neomails, Neopets will announce the answer in the news. Then you are allowed to tell other people how you figured out that solution.

So basically, do not tell other people the answer to the current Lenny Conundrum.


When new items are announced on the New Features page on Neopets, how long does it take until they're actually available? And will they really be found in the shops like the Plushie Palace and Grooming Parlour? ~ 28282857
The time frame is anywhere from an hour to several months. It's impossible to predict. You can keep checking, though. I had a nice example lined up, but they did a round of item activations yesterday, haha. Let's pretend we're in North America and today is September 15th. Two books are announced in the news. Judging by their image URLs, it's a fair assumption that their names will contain the word tablet. They might even be named Haunted Tablet and Black Granite Tablet. Type those words (or any other guesses you might have) into Neopets' search bar or the shop wizard--when they are recognised as valid terms, that will indicate the items have been activated. If you tried this on the 15th, you wouldn't have encountered any results. They appear now, though. And yes, they will restock in their respective main shops.


Will everyone get the NC Mall welcome gift? I can't find the "Claim your FREE NC Gift" at the top of the NC Mall and I can't find the Spinning Star Mystery Capsule in my SDB or in my NC album. Must your account be created after a certain date to get it? Or is it that you can't buy any NC items before you get the welcome gift? ~ Limlilikekacheek
The NC Mall welcome gift was introduced in the middle of 2009. Newbie packs, with their exclusive petpets and starter paint brushes, were introduced in late 2006. If your account was created before those dates, you would not be eligible for them. :(


I have a friend who really, really wants an unconverted Plushie Flotsam. Now, there aren't many out there and currently none are up for trade. What if I had an unconverted Flotsam and I painted it with a Fountain Faerie Quest? Would it stay unconverted? Thanks. ~ anonymous
Nope! As soon as you change the colour or species of any unconverted pet, it will change to the converted version.


Can you explain Lenny Conundrum #412? I looked in the New Features and it said nearly 1,500 people got it right... How? ~ yaksrcewl
"We like tha moon" is a song. It's an... um... interesting... song. The answer was simply the rest of the lyric. Sneaky Neopets staff members!


Can you get an Orange Chia by painting the Chia orange or do you have to use the magical Chia pop? ~ xhubobogum
You have to use the Magical Orange Chia Pop. This is because an Orange Chia resembles the edible fruit, rather than simply being a basic Chia that has orange-coloured skin.


In the last editorial, it was mentioned that NC can be earned from Petpet Park. What and how exactly? ~ yachtdepon

The entire Neeter's Arcade job chain. This basically involves traveling around the Park talking to characters and playing games. (Reward: 50 NC)


Fashion Contest - On Fridays, there are community gatherings; all users are welcome to attend. Locations and times are announced on the Neoboards, Petpet Park's Facebook page, or on their news page. A Petpet Park staff member comes and views everyone's outfits. Winners are announced a couple of days later. (Reward: 25 NC)

If you are new to Petpet Park, winning this contest will be difficult, as a ton of wearables now require the spending of real money/NC. You would be spending more than you win.


Home or Garden Contest - Decorate your home or garden and send a screenshot to the Petpet Park staff. More details can be found on the news page. It is possible to enter and win both contests. (Reward for either one of them: 50 NC)

If you are new to Petpet Park, you might find gardening slightly easier, but again, a wide array of plants/furniture costs real money/NC.
There were a few more free jobs that offered NC in the past. They're not available anymore, obviously, but if new ones crop up, we'll definitely post about them in our
Petpet Park guide
.
Treasure Keepers is that new game on Facebook, as you know (of course), and it gives Neopoints and items out, as prizes for certain accomplishments (again, you know). Is this really fair? I'm not allowed and I really don't want to use Facebook, so I won't get those prizes. From what I've calculated, the items and Neopoint total is over 20,000 Neopoints. Or, at least, about a week ago it was (and it depends on how you price the items. I calculated the lowest pricing possible). I don't understand; it's an off-site game, but it gives Neopoints and prizes. I just don't find it fair. What do you think, or do you know why TNT allows this? Thanks! ~ anonymous
We were all surprised when we heard this was coming, but I think it is a logical step. Facebook is insanely popular and offers new market segments; social media is already integrated into Neopets (those "Like" buttons); Adam and Donna now specialise in Facebook games.

I don't think it's a huge unfair advantage--whatever prize they give out will quickly deflate on Neopets. You can make more Neopoints by playing other games such as Habitarium instead. As long as there are alternate/substitute activities, then there is balance to the Force, no?


Hey Illy! I have a request for JN. Don't you think it would be an awesome idea if we had an bank interest calculator? Like, we could insert an amount of NP, the bank account type, and we could get the daily interest (and maybe the yearly interest). It'd be pretty useful, and fun to play around with when there's nothing else to do. Please pass this idea down to the programmers. Thanks! ~ Speriend Hwillin
We already have that in our bank interest article. The grey arrow button is there in case you want to toggle what you're calculating--you can either enter a Neopoint amount and calculate interest, or enter an interest amount and see how much you would have to have in the bank to receive it.


So, I am very new to the Battledome. I thought I'd take things easy at first, and I fought the Chia Clown. I beat him in a single turn, during which he also lowered my Neopet's hit points a bit. But when I ended the fight, my Neopet was back at full hit points. I did it a second time, and the result was the same. I'm worried about being frozen for exploiting a glitch. Is this normal or...? ~ anonymous
Don't worry, it's normal and has been a part of the Battledome for years. Think of it as a perk for being heroic and victorious. :) You can use this as a quick way of healing if your pet needs it.


What's the point of having an unconverted pet, anyway? I mean, it makes sense if it's a pet you've owned since the beginning, and want to keep it unconverted for sentimental reasons, but why are people so obsessed with them? It's just stupid. ~ anonymous
For the artwork and poses! Some of them do look better than their converted counterparts. Everyone who creates a new pet these days gets the converted version--unconverted pet owners can revel in being different. :)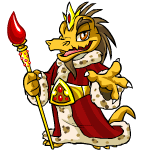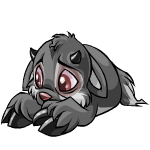 I was doing the punch club part of the Altador mini-plot, and I used all mixtures... and the goblet won't zoom in! What's wrong? ~ Ultraboy999
You have to figure out the correct combination--it's different for everyone. It does not have to be clicking once on all three bowls; it could be click once on the first bowl and click twice on the second bowl, or it could be click three times on the third bowl. There are lots of possibilities to try. After three clicks, though, you need to click on the goblet to see if you passed.

We have a table of possibilities in our Altador mini-plot guide.


Would you have an archive of the past prizes given out by the Daily Puzzle? I know this is a great deal of information, but I am interested in knowing which item prizes used to be given out. ~ Ray
Sans duplicates:
Carved Carrot Helmet
Tyrannian Style Window
Brain Tree Pencil
Strawberry Stone Doughnuts
Mutant Apple
Pirate Usuki Play Set
King Hagans Biography
Slice of Neopets 7th Birthday Cake
Organic Pineapple
Pyramibread
Tigersquash Ice Cream
Raw Potato
Sour Lemon Slushie
Tyrannian Cookies
Mini Crumpets
Scarab Cookie
Pumpkin Pie
Teal Juppie
Mint Ice Cream
Chocolate Lupe Treat
Cherry-tastic Faerie Pie
Chocolate Taco
Spooky Doughnut
Melted Chocolate Negg
Fava Beans
Organic Olives
Fresh Seaweed Pie
Grapity Slushie
Red Apple
Purple Juppie Java
Faerie Toast With Butter
Apple Pie
Fruity Faerie Fingers
Meat and Beans
Mordongos
Sponderolas
Choco-Strawberry Muffin
Vegan Cheese
Blue Grundo Keyring
House Blend Coffee
Spooky Shake
Jellied Eggs
Purblare Rocketpop
Vanilla Milkshake
Chocolate Chia (given out two days ago on September 15!)
WIN!
All answered questions have been stored inside the Gem of Knowledge and can be published as an editorial issue!
This issue brought to you by:
Neopets: Treasure Keepers Guide
Move forward 1 page.