Your jnAccount:
Login
or
Register
| New to Jellyneo?
Click here!
News Archives
This page shows the available archives of our Neopets news. To start browsing, select a month below.
« Return to month listing

10th Anniversary NC Candle
Posted by Dave
Posted on July 13, 2017, 10:42 am NST
The
NC Mall's
10th birthday is being continued with the first wish candle to celebrate!
If you "blow out" the candle (aka open it), you can get one of the following items:
The limited edition bonus item for the candle is:
If you can help preview these items, then please head on over to our
Modeling Department
to lend a hand!

Neopets in the News(paper)
Posted by Dave
Posted on July 17, 2017, 10:53 am NST
Any readers of the
LA Times
who do the daily crossword (but sadly not earning any NP for it) may have noticed a Neopets-related clue in Sunday, July 16th's edition!
33 Down had the clue, "Virtual human companion", the answer to which was none other than "NEOPET"!

© 2017 Tribune Content Agency, LLC
If you'd like to check it out, the crossword is available on the LA Times website:
Check out the crossword »

NEW: Caption Contest #1400
Posted by Rylon
Posted on July 17, 2017, 1:54 pm NST
Good news, Neopians -- the
Caption Contest
has returned with a new round! As this is a hundredth round, hopefully the
avatar
will still be awarded!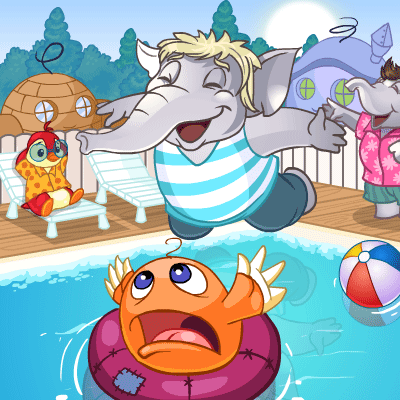 Submit your captions! »
View our Caption Contest guide! »

Kiko Day Roundup
Posted by Ian
Posted on July 17, 2017, 2:13 pm NST
Colours: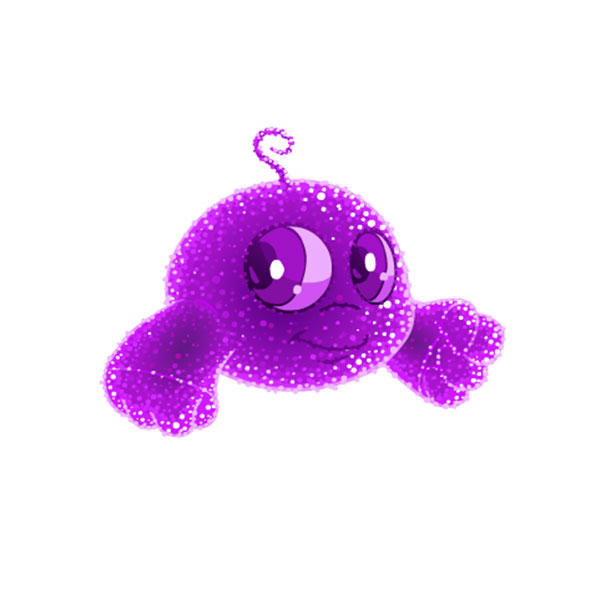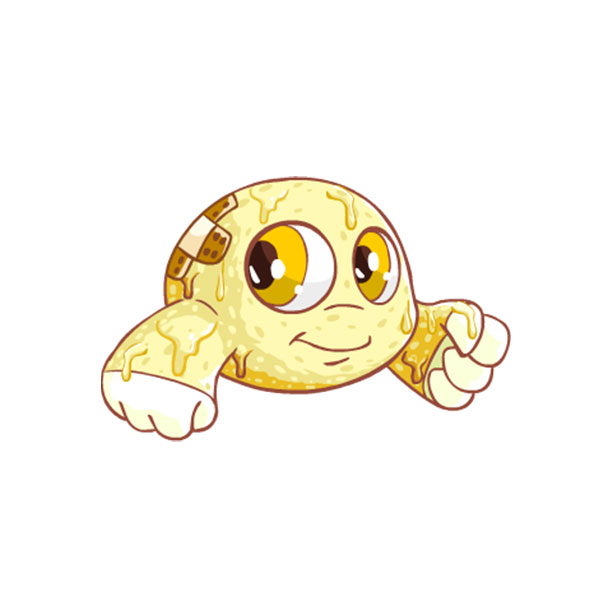 Candy | Custard

Clothing:


Another Scrappy Neoboard Appearance
Posted by Dave
Posted on July 18, 2017, 9:25 pm NST
Scrappy
has made another appearance on the Neoboards! This time with some information on the return of the Caption Contest, the Battledome, and the upcoming plot she keeps hinting at.
Regarding the Caption Contest...
Well, we released it and put it in the news that day! As for the releasing, we got a few thousand in the first day alone so we thought we would try this instead of releasing a bunch at once. It would allow for more captions to get seen rather than a few at the end. However, since some captions will have more time to be voted on than others I'm not sure that this is how we will keep it.

Also guys I was thinking about a new avatar for the Caption Contest. Would that be crazy?
Here, Scrappy confirms that the avatar will be released as a prize for the current contest that went live yesterday:
Okay here's what I'm thinking stick with the old one for this contest and then new one for the rest and like someone suggested, the old for every 1000th [sic].
Regarding the plot...
In response to someone asking to confirm if the plot would happen before the holidays this year:
I can't spoil the plot but I can tell you plans haven't changed (well, other than some improvements).
A longgggg time we've been planning this!
Regarding the HP increase for the Battledome...
It appears to not be on the current to-do list, and TNT does not seem to have plans to implement it for the upcoming plot:
5. The HP increase is something we've looked into but I'm not sure it's the direction we will go in with BD.
Also, I in no way said the increase is coming back. Actually, I think I said the opposite. I can't say its 100% never coming back but right now it's not.
Don't get me wrong, folks. It's not like we're giving up on BD. We have plans, they just are different than HP increase. Just give it some time!!
Regarding other site features...
1st, I would love to bring back random contest its so fun! ... 4. Eh, not sure about the site spotlight yet.
Honestly, we've been talking about and looking at so many things we haven't really discussed World Challenges so I don't know about that one.

Another Free NC Mall Birthday Cupcake
Posted by Dave
Posted on July 19, 2017, 10:04 am NST
To celebrate the
NC Mall's
10th birthday, today you can pick up a third free cupcake!
Although this is a food item, it functions like a capsule or gift bag - when you feed it to your pet, you'll get the following item:
The pet you fed the cupcake to will also
gain +2 strength
. Because this is an NC freebie - you can collect this on sides, however, it is No Trade and you may not move the cupcake to your main account. You may also not move Neopets to your other accounts to consume the cupcake.

Caption Contest Rules Clarification
Posted by Chesu
Posted on July 22, 2017, 9:01 am NST
In the
latest edition
of The Neopian Times editorial, clarification was given on the new rules for the Caption Contest.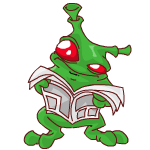 Caption Contest round 1400 is accepting entries until noon on July 23, and voting will remain open throughout the month of July. Future contests will follow this "one week to enter, one month to vote" format. The Caption Contest - Funny avatar will be available for both rounds 1400 and 1401.
New rules have been implemented regarding advertising your entry. On the Neoboards, you may only link to your entry in your signature. Creating a post just to advertise your entry will be considered a freezable offense.
TNT staff member
Scrappy
also appeared on Charter, the Neopets Premium-exclusive board, to answer a few more questions regarding new policies. Advertising your entry on third-party sites such as Facebook or Jellyneo is also frowned upon, and action may be taken if a member of staff sees it happening. While multiple captions from the same user have made it into the contest this time around, there will be a strict limit of one entry per person going forward. As in the past, the twenty-five entries with the most votes will be awarded the avatar.
Finally, TNT is hoping to hold contests in the future that will allow user-created art to appear in the Caption Contest, similar to what they did with
the final Random Contest
.

Peophin Day Roundup
Posted by Dave
Posted on July 26, 2017, 9:17 am NST
Peophin Day is rolling in. Elderly is now active for them!

Elderlyboy | Elderlygirl
In addition, Peophins are getting a Wonder Woman inspired outfit:
Clothing: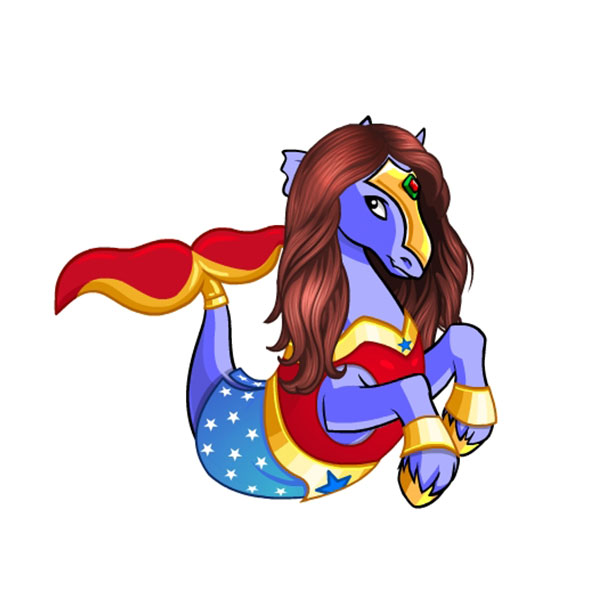 NC Superpack Instagram Spoiler
Posted by Dave
Posted on July 27, 2017, 2:43 pm NST
TNT has uploaded a spoiler of an upcoming NC Mall superpack, set to go on sale this afternoon! This was posted to their Instagram account,
@neopetsofficialaccount
.

Plot Launch Month Confirmed - November
Posted by Herdy
Posted on July 28, 2017, 1:18 pm NST
Today's
editorial
contained another plot related question:
(hands Scrappy a double cheeseburger with all the trimmings and a root beer float) Thought you might like something more filling than sweets :). Anymore hints on upcoming plot? Even the tiniest morsel would be deeply appreciated sweetie! Pretty, pretty please (slips double chocolate peanut butter cup to her under the table)?~keeper_of_the_dunes
A burger, for me? Aw, I couldn't accept this... *scarfs burger in one bite* well anyways. Hm, all I have to say is between collecting all the awesome new stuff and celebrating the awesomeness of it. You guys will surely be happy!
Scrappy later confirmed on the Neoboards that
between collecting and celebrating
was a clue to the launch date of the plot - specifically between the Month of Collecting (October) and the Month of Celebrating (December). This means that the plot is due to launch in
the Month of Storing (November).
But if that feels like a long time away, have no fear! Scrappy also mentioned on the boards that there would be a 'special event' earlier than that. Though she gave no details as to what it would be or when.