Your jnAccount:
Login
or
Register
| New to Jellyneo?
Click here!
News Archives
This page shows the available archives of our Neopets news. To start browsing, select a month below.
« Return to month listing

New Daily! Trudy's Surprise Slot Machine!
Posted by Rylon
Posted on July 15, 2015, 1:17 pm NST
UPDATE 18/07
: The slot machine is now properly released, you can find it on any Neopets page. Standard prize for day 1 appears to vary between 2,000 NP and 3,000 NP, with 4,000 NP as the Bad Luck Bonus and a standard NC Gift Box as the NC bonus. We now have a guide up.
View Our Guide! »
IMPORTANT NOTE
: The slot machine currently awards the prize without the needs to physically click the spin button. That means, if you log into
side accounts
at this time, you will automatically be awarded the prize. Given that the prizes will scale up to 100K, we're assuming this is not an activity that will be allowed on side accounts, so be cautious until TNT clarify/fix the situation.
UPDATE 17/07
: Some users reported earlier today that the Slot Machine had begun loading at the top of any page they visited, though was broken when awarding prizes. It seems to have been released early, and has now been removed. Hopefully we can expect to see it released in full shortly.
The introduction text to the daily was appearing, and features how Trudy the Ixi stumbled upon the Slot Machine!
A strange feeling nagged Trudy, a curious Ixi, for days. A forewarning of doom perhaps, she thought. Soon after, on one of her long, solitary walks that spanned the length and breadth of Neopia, something strange happened. She heard an unusual rustle in the bushes. Curious, she took a peek. Hidden among the bushes was a slot machine! 'Ka-ching, ka-ching,' it seemed to whisper. Trudy hesitated only for a moment before she succumbed to its call. She pressed the button on the machine, unsure of what she may unleash. To her amazement, she was awarded Neopoints. Trudy fell to the ground and cried with joy. She could finally afford a fancy frock for the ball.

From then on, Trudy took more walks, hoping luck would smile upon her again. And it did. She discovered she could play the machine once every day to win prizes. With each consecutive day, the number of Neopoints awarded increased. Occasionally, the machine was extra generous and gave her a Gift Box. On the 25th day of playing, she won a phenomenal number of Neopoints!

After 25 days, things changed, leaving Trudy puzzled. This FAQ, helped her make sense of everything, though.
---------------------------
A new FAQ has been released for an upcoming activity:
Trudy's Surprise Slot Machine
! We're unclear at this point if this will be an ongoing daily or a fixed-term event, all we have available are the below five questions on the subject!
We'll keep you posted as soon as more information is available. Let us know your initial thoughts in the comments below!
How often can I use Trudy's Surprise Slot Machine?
Trudy's Surprise Slot Machine can be played once a day. It will be available on all pages, but will disappear once it has been used, and will not be shown again in the same 24-hour period. The day will reset at 00:00:00 NST.


How many Neopoints will I earn each time I use Trudy's Surprise?
The amount of Neopoints awarded will keep increasing for each consecutive day you play! Each day you come back and spin again, you can increase your prize. If you play 25 consecutive days, you could win 100,000 Neopoints, then the counter is reset to Day 1 to work your way up again!


I got less Neopoints today from Trudy's Surprise than yesterday. What happened?
The prize pool resets if you miss a day, or after 25 consecutive days.


The Terrifyingly Bad Luck bonus sounds terrifying. What is it?
The Terrifyingly Bad Luck Bonus is awarded for having, well, bad luck. If you play and your slots machine shows up 4 different items, you have the chance of being awarded extra points. However, you can only win this bonus once in a while. So, if you have Terrifyingly Bad Luck more than once within a week, well, that's just worse than terrifyingly bad luck and even we can't help you.


Does Trudy's Surprise reward only Neopoints? Are there any bonus prizes?
There is a chance to receive an bonus NC prize!

Kiko Day Roundup
Posted by Ian
Posted on July 17, 2015, 7:39 pm NST
Colours: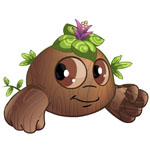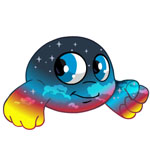 Woodland | Eventide

Darigan Pteri Avatar Alert
Posted by Rylon
Posted on July 19, 2015, 4:22 am NST
Something Has Happened!
You are now eligible to use 'Pteri - Darigan' as an avatar on the NeoBoards!
If you still need it, the Darigan Pteri avatar is available by
viewing this pet lookup
today (July 19th) until ~3PM NST.

Blocking Trudy's Surprise
Posted by Dave
Posted on July 21, 2015, 8:54 am NST
An unfortunate side effect of Trudy's Surprise has been automatic awarding of NP on your side accounts, and earning NP on your sides is a big no-no.
You can now rest with ease when logging into your side accounts, as Jumpstart has created an option to block Trudy from showing up. The next time you log into your sides, simply visit your
Account Preferences
and look for the "Block Trudy's Surprise" option. Check it off and you're good to go.
Happy side account-ing!
In the meantime, we're updating our guide daily with new prize information:
View Our Guide! »

Third Birthday Freebie in the NC Mall
Posted by Dave
Posted on July 22, 2015, 11:15 am NST
To celebrate the
NC Mall's
birthday, a third freebie has been released!


8th Birthday Tied with a Bow Cupcake
Feeding this cupcake to your pet will, like all Mall food, fill it up, and it will also grant
2 strength
and the following item:

This freebie may be claimed on side accounts. Due to a clarification in the Editorial last year, any cupcakes claimed on your sides should not be traded to your main account to use.
You may, however, trade for additional cupcakes from other users to use on your own pet, and of course, you may trade away cupcakes with the use of a Gift Box.

Neoboards Broken + NC Redemption Fixed!
Posted by Herdy
Posted on July 23, 2015, 5:50 am NST
NC Mall News:
If you've been waiting for NC redemption to be fixed - wait no longer! You can now redeem NC Cards again. TNT appear to be fixing a lot today!

UPDATE:
The Neoboards
and
Esophagor Quests are working again!
As you may have noticed, since last night messages on the neoboards are no longer posting - you'll be directed to the blank processing message page but the message will not actually send. Hopefully this will be fixed later today.

In other 'things that are broken' news, you may also be having difficulty completing Esophagor quests. This will also result in a mostly blank page when you try and accept a quest - given that Esophagor quests are required to complete Brain Tree quests, you may also want to avoid accepting those for the time being.

Peophin Day Roundup
Posted by Ian
Posted on July 24, 2015, 8:02 pm NST
Colours: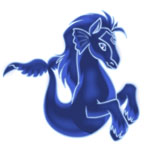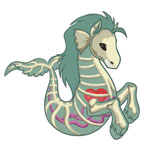 Dimensional | Transparent
Sweet Summertime Re-Release Capsule
Posted by Kumar
Posted on July 25, 2015, 11:29 pm NST
The
Sweet Summertime Retired Mystery Capsule
is now available in Future Fashions and giving out previously retired NC items!

View Our Guide! »
If you know if any items not listed in the guide, please send in a bug report or let us know in the comments!

Items Being Deleted
Posted by Dave
Posted on July 27, 2015, 8:54 am NST
UPDATE:
Both items below have been restored!
We've received a few reports this morning of items being deleted from the site. And not just removed from user accounts--permanently deleted from the site entirely.
The below two items,
Fortune Cookie
and
Ogrin Master Fortune Cookie
seem to no longer be searchable on the Shop Wiz or Trading Post and show up as blank images with blank names in galleries and shops.


If you know that you used to own these items and they still happen to show up for you, please let us know in the comments where on the site you can see them! Or if you receive a response from a ticket sent to support on the matter, please let us know what they say. Hopefully Jumpstart can get them back into the system.

August Premium Card
Posted by Rylon
Posted on July 29, 2015, 1:45 pm NST