Your jnAccount:
Login
or
Register
| New to Jellyneo?
Click here!
News Archives
This page shows the available archives of our Neopets news. To start browsing, select a month below.
« Return to month listing

Security Notice: SWF Account Attack
Posted by Dave
Posted on November 16, 2015, 9:49 am NST
UPDATE:
This vulnerability has been patched by Neopets. Although this particular attack is no longer an issue, we still highly encourage you to follow the steps below for safer browsing, not just on Neopets, but across the Internet.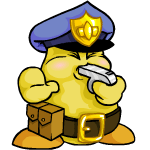 Thanks to our friends over at Dress to Impress, we have some details on a new security vulnerability being circulated around Neopets.
In a nutshell, the malicious user will attempt to get you to visit an offsite page that contains a harmful SWF file. This SWF file will automatically empty your gallery and bank account, and then automatically transfer your items and NP to another account.
The beauty of this hack is that it all happens automatically when you visit the page and load the SWF file. The hacker
does not
need access to your account.
How to Protect Yourself
You can do a few things:
1)
Never ever ever ever visit offsite links that you may receive in Neomails or see on the boards unless they are a recommended fansite (such as Jellyneo, Sunnyneo, TheDailyNeopets, or Dress to Impress).
2)
Visit this
How-To Geek article on enabling "click-to-play"
. This feature in your browser will refuse to play SWF files unless you specifically allow it. (Instructions are included for Chrome, Firefox, Safari, Opera, and Internet Explorer.)
And of course, if you choose to enable this (which is recommended), then only click to play SWF files that you trust. And only ones that you may need! (For example, on the Customisation page, you'd only need to click-to-play on the customisation app.)
3)
Go set up a
PIN
for your account! And enable it for everything! There are some rumours that the SWF vulnerability may be able to circumvent PINs, but better safe than sorry.
4)
While you're at it, change your password as well! A good password is one that changes almost as often as you change your underwear.

Games Master Challenge Coming Soon
Posted by Dave
Posted on November 23, 2015, 10:19 am NST
It appears that the Games Master Challenge will be debuting soon! This year's theme will be Fire vs. Snow, so it's unclear if the GMC will follow last year's themeless format of two challenges per day, or if we'll be getting the themed format from two years ago with many challenges per day.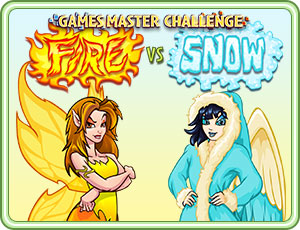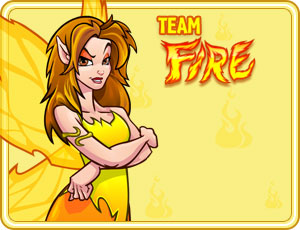 Stay tuned to JN for updates!

GMC: Now Live
Posted by Dave
Posted on November 23, 2015, 2:48 pm NST
The
Games Master Challenge
is now live! Just like in previous years, "day 1" will run for the rest of today
and
tomorrow, until 11:59pm NST on November 24th.

The challenges will close at 11:59 PM NST on Monday, November 30th.
Also, an important note for today: It seems that the other team's challenge is allowed to be completed by opposing teams to earn yourself a gold checkmark on the progress page. Whichever team you sign up for, check out the alternate challenge (available on our guide below) and complete it to make sure you get full credit. (It's unclear if this is a glitch or not, since you cannot claim another prize.)
The above "third challenge" issue has been fixed. :) It no longer appears on your progress page.
View Our GMC Guide »

The Gift of Neocash -- Back Tomorrow!
Posted by Rylon
Posted on November 26, 2015, 2:22 pm NST
Neocash fans, get your wallet at the ready as The Gift of Neocash will once again be returning! The promotion runs between November 27th to January 3rd.

Below is this year's bonus NC allowance, and the key points from the FAQ. Don't forget, a new Gift Box Mystery Capsule will be on sale from tomorrow:
100NC
from 12am to 12pm NST,
150NC
for the rest of the day, then back to
200NC
for the remainder of the weekend.
2015 - The Gift of Neocash
| | |
| --- | --- |
| 100 bonus NC | Spend between 500-999 NC |
| 175 bonus NC | Spend between 1,000-2,499 NC |
| 225 bonus NC | Spend between 2,500-4,999 NC |
| 350 bonus NC | Spend between 5,000-9,999 NC |
| 650 bonus NC | Spend between 10,000-19,999 NC |
| 1300 bonus NC | Spend between 20,000-34,999 NC |
| 1700 bonus NC | Spend between 35,000-49,000 NC |
| 3200 bonus NC | Spend 50,000 NC or more |
What is The Gift of NC?
To celebrate the holiday season and the spirit of giving, we're offering you the chance to earn FREE Bonus NC, just by shopping in the NC Mall! From November 27 to January 3 your NC Mall purchases will be added up, and at the end of The Gift of NC promotion, your Bonus NC total will be figured and awarded to you. The more NC you spend, the more Bonus NC you'll receive!


When will I receive my Bonus NC?
Bonus NC earned during The Gift of NC promotion will be awarded on or near January 6th, 2016.


What if I spend less than 500 NC?
You won't earn any Bonus NC! You must spend at least 500 NC during The Gift of NC promotion to receive Bonus NC.


My account was frozen during The Gift of NC promotion. Will I still receive my Bonus NC?
No, sorry, you will not receive Bonus NC if your account has been frozen. Your account must be in good standing during the time your Bonus NC total is being determined (January 4 - 6, 2016) in order for you to receive your Bonus NC.


Does my Bonus NC expire?
Yes, your Bonus NC will expire after a year if unused, just like regular NC.


Can I combine what I spend on my main and side account?
No, sorry. Your NC totals from your main and side accounts cannot be combined.

December Premium Card
Posted by Rylon
Posted on November 30, 2015, 2:01 pm NST

November Recap: Wearables & Modeling
Posted by Rylon
Posted on November 30, 2015, 2:04 pm NST
November has turned into quite a full month - birthday celebrations helped bolster wearable numbers, and many of the GMC prizes have been of a much higher standard than late! Although, TNT, if you could stick with a consistent format for naming wearables / outfits, that'd be just swell! ;)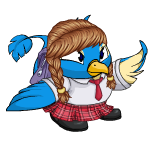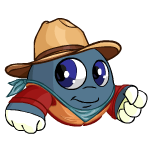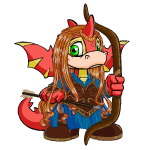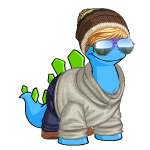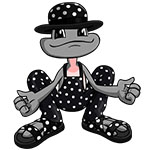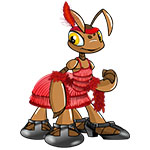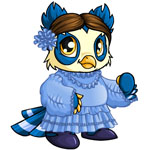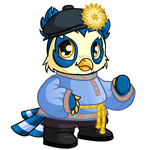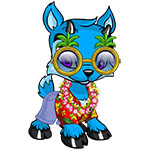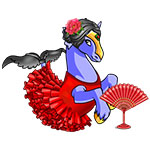 Pteri: Schoolgirl | Kiko: Cowboy | Scorchio: Forest Archer
Chomby: Stylish | Nimmo: Spotted | Ruki: Flamenco (1, 2, 3)
Vandagyre: Girl Folk Dancer / Boy Folk Dancer
Ixi: Hawaiin (1, 2, 3) | Peophin: Flamenco (1, 2, 3)
Regular NP items released in the news were unfortunately ultimately overlooked, with just one wearable released.

However, the return of this year's
Games Master Challenge
has provided several new wearable prizes.









Lulu also returned with her own set of
daily challenges
.







A free birthday goodie bag was released at the NC Mall.


And as always, rounding out the month are the collectibles!



We still need a lot of these item previews for our
Wardrobe App
, so please head on over to our
Modeling Department
if you can lend a hand! Your help and support ensures Wardrobe is up to date, and we really appreciate all your hard work! :D