Your jnAccount:
Login
or
Register
| New to Jellyneo?
Click here!
News Archives
This page shows the available archives of our Neopets news. To start browsing, select a month below.
« Return to month listing

Unreleased Morphing Potions
Posted by Rylon
Posted on January 20, 2015, 12:34 pm NST



Relic Chia | Camouflage Cybunny

Downtime Tonight: 1/20/2015
Posted by Dave
Posted on January 20, 2015, 2:03 pm NST
There's another few hours of downtime scheduled tonight for Neopets! As they've mentioned a few times now, we'll be seeing more downtime like this so they can make changes on the backend.
It's unknown right now exactly when the downtime will begin, but the site will be up tomorrow morning NST. We'll retweet anything relevant on our Twitter page when the time comes!
Site Downtime Tonight! - As mentioned last week, we are continuing to work on improving various features on Neopets. The tasks we will be focusing on tonight will require a short downtime and will last for a few hours. The site will be inaccessible during this time. We expect the site to be back up sometime in the early hours on Wednesday. Once we have a more exact estimate on time, we will update with a post on our official Facebook and Twitter pages. Thank you for your understanding!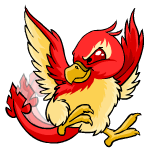 More Downtime Tonight: 1/22/2015
Posted by Dave
Posted on January 22, 2015, 4:13 pm NST
We'll be having some more downtime tonight, folks! We've seen lots of improvement over the past couple days, but more optimizations are welcome.
Downtime is scheduled for
TONIGHT at 9 PM NST through midnight NST
(at the earliest).
Site Downtime Tonight! - We have made some progress earlier this week during our scheduled downtime. However, we do still require some more downtime tonight to continue our optimization of the site. Neopets.com will be unavailable starting at around 9 PM NST, and is scheduled to return sometime after midnight. We will keep you updated on any changes (if applicable) through our official Facebook and Twitter pages. As always, we thank you for your patience during this time!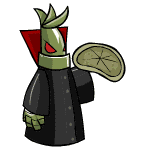 Lag Freebies
Posted by Herdy
Posted on January 23, 2015, 2:21 pm NST
Update
: In today's news, TNT announced they were temporarily stopping the prize distribution, due to several issues. Look for it to be re-started next week.
TNT have started releasing a consolation for all the lag we've been experiencing the past couple of months - it appears to be being distributed by a form of Random Event. At the moment, it is unclear how to trigger it.
The prizes are 20,000 NP, 300 NC, and the following items:


At the moment, the NC does not appear immediately, with a delay between the event and when the NC is added to your account.
We advise caution using sides at the moment - since this is awarding Neopoint items and you don't appear to be able to avoid getting it. You might also want to avoid using multiple tabs to visit Neopets when you first log on - each tab will generate a fresh set of prizes (and it should be only one set per person).

Noil Day Roundup
Posted by noileh
Posted on January 23, 2015, 5:21 pm NST
Colours





Chocolate | Halloween | Gold | Royal

Books



Food


Toys


Neopets Down, Pets AWOL
Posted by Kumar
Posted on January 24, 2015, 11:50 pm NST
Update 2
: It looks like there was a small rollback, with some changes users had made in the couple of hours before the downtime being reverted.
Update
: Neopets is now back intermittently with pets appearing and disappearing. We advise users to avoid creating new pets while the issues remain unfixed.


Schrodinger's Neopet
Around 11:30pm today, while probably fixing some of the lag that has hit the site since the server transition, TNT poked a part of the server that shouldn't be poked and unlinked pets from their accounts.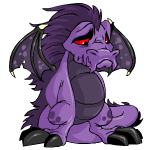 Hopefully I find my way home soon :(
Neopets is now down while TNT fix the issue. There are reports of users creating pets with existing names before the plug was pulled, however we expect TNT can roll back the changes. All we can do is sit back, relax, and enjoy a mug of Mad Meepit Mocha.

More Downtime Tonight 1/25/2015
Posted by Herdy
Posted on January 25, 2015, 2:51 pm NST
TNT have announced some extra downtime coming tonight via their
notice board
and
Facebook page
Downtime is scheduled for
TONIGHT at 8:30 PM NST until midnight
(at the earliest).
Scheduled DOWNTIME tonight! As a result of weekend reports of lag and increased load times, Neopets.com will be going offline later TODAY (1/25/15) at around 8:30PM PST and will be unavailable until Monday (1/26/15). We are so sorry for the immediate inconvenience. We will be notifying everyone once we are back online - stay tuned!

Update:
The site is now back, but is still
very
slow.

Kacheek Day Goodies
Posted by Rylon
Posted on January 27, 2015, 2:30 pm NST
Colours

Stealthy

New NC Fortune Cookie!
Posted by Ian
Posted on January 28, 2015, 12:48 pm NST
A brand new NC Fortune Cookie is available in the NC Mall, and this is another item cookie. It looks to be sort of Cluedo-themed!
View our Fortune Cookie guide! »








We still need a lot of models for the items, so please take a look at our
Needed Models List
if you can help!

Kacheek Day Roundup
Posted by Rylon
Posted on January 28, 2015, 3:36 pm NST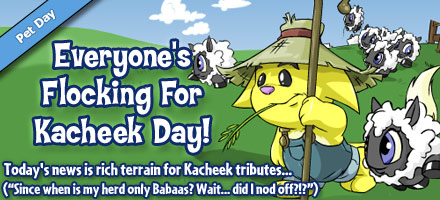 Colours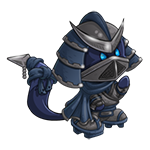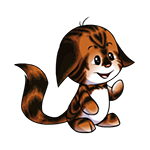 Stealthy | Camouflage

Clothing