Your jnAccount:
Login
or
Register
| New to Jellyneo?
Click here!
News Archives
This page shows the available archives of our Neopets news. To start browsing, select a month below.
« Return to month listing

Buzz Day Roundup
Posted by Rylon
Posted on January 9, 2015, 2:40 pm NST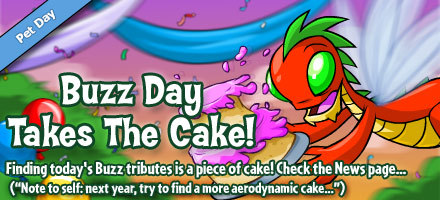 Colours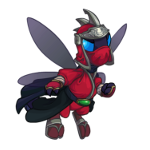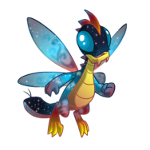 Stealthy | Eventide

Clothing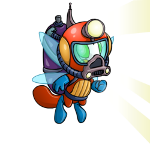 Elephante Day Goodies
Posted by Rylon
Posted on January 9, 2015, 3:00 pm NST
Colour:


Water

Lag Update
Posted by Ian
Posted on January 12, 2015, 3:00 pm NST
TNT has posted an update
in the news
regarding the lag on the site and their efforts to fix it. Here's hoping their plans work and the site is running smoothly soon!

Noil Day Goodies
Posted by Ian
Posted on January 13, 2015, 9:18 am NST





Chocolate | Gold | Royal | Halloween

New Valentines Mystery Capsules
Posted by Ian
Posted on January 13, 2015, 11:40 am NST
Seems a little early to me, but I guess not for the NC Mall! Future Fashions has stocked some Valentines Mystery Capsules!











And if you're in the mood for something a bit older, there is also a new retired mystery capsule available for purchase as well. Please let us know any retired items you receive by submitting a
bug report
.

View our Mystery Capsule guide! »
We need a lot of models, so if you can help, please take a look at the list of
all the items we need models for
. I think I hear a new modeling trophy calling out your name!

Sloth Appreciation Day Roundup
Posted by Rylon
Posted on January 13, 2015, 2:09 pm NST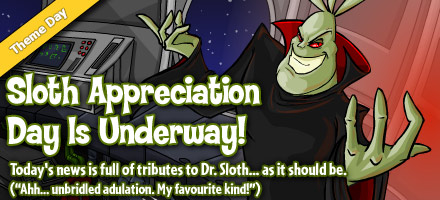 Wearable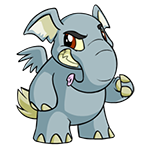 Items





Neopets Downtime Scheduled
Posted by Dave
Posted on January 13, 2015, 5:45 pm NST
As TNT promised, we now have a schedule for when they plan on downtime this week! The site will be down from Thursday, January 15th at 9pm NST through the next morning at 9am. Here's to hoping that this dose of Lag-B-Gone
TM
is effective!
You can read the full announcement below:

Ghoul Catchers Mobile App Coming Soon
Posted by Dave
Posted on January 15, 2015, 9:32 am NST
We had a chance earlier this week to ask TNT some questions about their upcoming mobile/tablet app,
Ghoul Catchers
! Here's a rundown of what we learned:
Cost for the Game
The game will be free to download, as we previously learned, with in-app purchases to help speed up your game. (Think most of the other mobile games you've played.) In-app purchases will
not
be tied to Neocash, but rather the payment system on the mobile platform you're using.
Neopets Account Integration
The app will tie directly into your Neopets account. You'll be able to log in through the app, or even create an account if you're a new player.
You'll need a Neopets account to play, which isn't something any of you reading here on JN probably need to worry about. :) Unfortunately, this also means you will need to have an Internet connection (either through wifi or your phone/tablet's data plan) in order to play since you will need to log in to and authenticate your Neopets account. (TNT expressed interest in wanting to make an offline mode possible down the road, but it's tricky to do when you want to make sure cheating isn't possible.)
Rewards
We didn't get any details on the types of rewards you'll receive for playing the app, as TNT is still deciding exactly what to give out.
However, as mentioned above, since the game will be closely tied to your Neopets account, all of the rewards will be automatically placed into your account. You won't need to take a code and enter it on the site like you did with Treasure Keepers. You'll also be notified via Neomail when something happens on the mobile game.
App Updates
Right now, there are 40 levels planned to be released with the app. However, in the 8-12 weeks following the initial app release, TNT is hoping to release more levels and add-ons to the game.
App Platforms
The app will be available on Android and iOS devices via the iTunes App Store, Google Play Store, Amazon App Store. It will work on both mobile phones
and
tablets running Android or iOS. It will also be available as a Facebook game for those not on mobile. (We didn't receive many details on the Facebook portion.)
Release Date
TNT is currently aiming for a February release.
Purpose of the Game
There are a few things TNT is trying to accomplish here. The first of which is to give Neopians a new game to play daily, similar to how you might play other flash games on the site. Except, of course, this will be on your phone or tablet. They described it as "an extension to users who want to connect with Neopets on their mobile device."
Another purpose was to do a lot of backend infrastructure work--invisible to us, but helpful to the servers--that will allow more mobile/tablet games and "products" in the future to integrate with your Neopets account. Before today, these integrations didn't exist or were difficult to do. But going forward, it'll be easier to get a new game up and running.
This first game is only a "drop in the bucket" for what Jumpstart would like to do with Neopets and mobile, so we're looking forward to this being the first of many cool things to come out in the future!
---
While we had TNT's attention, we also asked about the Elephante in the room...
the lag!
They wish they had a great answer for it and a date on which it'll stop, but they don't. They're taking an iterative approach to fixing things, one step in which is the downtime we'll be seeing tonight.
One of the big challenges with fixing the lag here is that they have
terabytes among terabytes
of data that needs to be migrated with each change they make. To give you a better idea of what that means, when they're releasing code to fix an issue causing lag, they might also need to copy over the database to fit the new style of code. We were told this is over 45 million
rows
of data in some of their database tables, so fixes and moves can take a while simply because it takes lots of time to copy data over.
That being said, they have their programmers working around the clock to fix things. (Remember, we saw that downtime last week around 1am local time, meaning someone from TNT was up at 1am running a fix!) They also assured us that they're feeling the problems as well. All of their admin tools are just as slow as the site is, and it's making their job more difficult as well. So, fixing the lag is a top priority for them, and we at JN are optimistic that it's something we'll see a solution for sooner rather than later.
---
Many thanks to TNT for giving us the opportunity to ask some questions about Ghoul Catchers!

Elephante Day Roundup
Posted by Rylon
Posted on January 15, 2015, 3:01 pm NST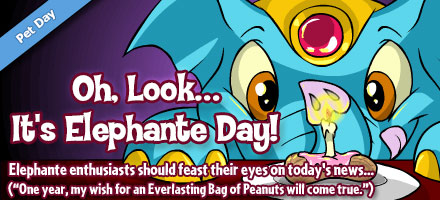 Colours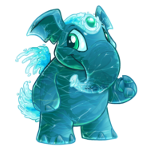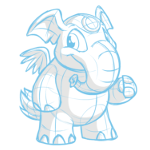 Water | Sketch

Clothing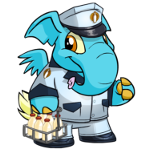 MME20 Has Morphed!
Posted by Rylon
Posted on January 20, 2015, 12:15 pm NST
MME20 has now finished morphing, and stages are slowly being returned to your inventories!
View our MME Guide! »









We still need a few models for some of these items: head on over to our
Modeling Department
to submit your pets! Be sure to check to see if there's
anything else
you can preview for use within
Wardrobe
!