Your jnAccount:
Login
or
Register
| New to Jellyneo?
Click here!
News Archives
This page shows the available archives of our Neopets news. To start browsing, select a month below.
« Return to month listing

Spaceship Interior - Third Prize Found!
Posted by Herdy
Posted on March 26, 2014, 9:23 am NST
The first prize from the
Spaceship Interior
has turned up, for turning in the third component.
Thanks to kodddo for providing us with the information on the first item!






Our guide has been updated with the details of the new prize. We'll let you know as more are found!
» Spaceship Interior Guide «
Update:
TNT appear to have slashed the required number of items for
new
quests. The new range appears to be 1-3.
Update #2:
The prize from the first component has also been added to the guide!
Update #3:
The prize from the second component has been added to the guide. All three prizes for assembling a single component are now known. We'll keep you updated once we figure out the prize for assembling all 3 at once.

April Premium Card
Posted by Rylon
Posted on March 27, 2014, 1:09 pm NST

Spaceship Quests - Item Pool Changed
Posted by Herdy
Posted on March 27, 2014, 1:48 pm NST
For those struggling with
the quests on the Coincidence
, it appears TNT have changed the item pool used!
We have heard from many users that they are concerned that JN's initial list had an impact on the inflation of some requested items. While we believe much of the inflation was inevitable, we understand your concerns. JN wants to have an accurate archive for events and Neopian history, but it is not our goal to have a negative impact on the experience. Therefore, this new list (and any possible later lists)
will only be posted after the event
. We do want to be able to share it later so people can look back, but realize that for many users the list does not serve as an active aid in completing this event.
» Submit Your Quest Items «
We
have
added a list of dailies and site activities that give out most (if not all) of the requested items. We hope that the users who were worried about the loss of the "sorted-by-daily" option for this new set find it helpful.

Sigh... maybe I can be of help to someone...
» Spaceship Interior Guide «

Unreleased Petpets
Posted by Rylon
Posted on March 28, 2014, 12:55 pm NST



Rainbow Spardel | Electric Yullie

Gadgadsbogen Week Roundup
Posted by Rylon
Posted on March 28, 2014, 3:59 pm NST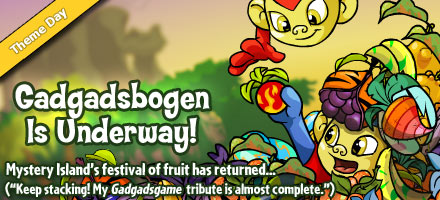 Wearable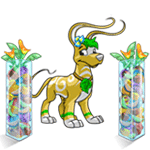 Tropical Fruits









Spaceship Interior - Final Prizes
Posted by Herdy
Posted on March 29, 2014, 10:21 am NST
The prize for combining all components in the
Coincidence
has been discovered, as well as the prizes for completing all components in general.

» Spaceship Interior Guide «
Our guide has been updated with the new prizes.
Something Has Happened!
You are now eligible to use 'Aboard the Coincidence' as an avatar on the NeoBoards!
We're also building a list of items that Dr. Landelbrot has requested to post after the step is complete. Help us out to get a complete list.
» Submit Your Quest Items «
Note:
Upon finishing this step, you are given a new timer that appears to be counting down to 2pm NST Wednesday. It is possible (though not confirmed) that this may be the deadline of the step.

March Recap: Wearables & Modeling
Posted by Rylon
Posted on March 31, 2014, 2:53 pm NST
March is over and done with already? We're a quarter through the year, hasn't it just flown by! Lots of wearables have kept us all busy-busy!
Four pet days were spread through the month!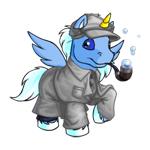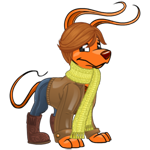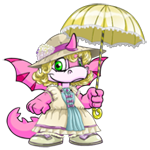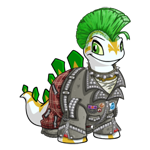 Uni: Investigative / Demure | Gelert: Moltara Citizen / Casual
Scorchio: Gentleman / Springtime | Chomby: Punk / Fancy Green
Several neopoint items were released, including lots of shrubberies, and the newly-wearable driftwood!







We had two events finish up in March:
Faerie Quests
and
Moltara Mystery
.



The first part of the
Moltara Mystery
event awarded five new NC items at the
Portal Activation Centre
.





The second phase,
Capture the Comets
, finished its run today! Grab a comet while you still have the chance!














With a theme after my own heart, Neopians were invited to a Tea Party at
Shenanigifts
!














A brand-new set of items are available from
Grave Danger
when equipping your petpet with the
Adventurers Sword and Shield
!










We were treated to three MiniMMEs over the month, and you can find out more about them at our
Mysterious Morphing Experiments guide
.















Those of you redeeming new Neocash Cards will be delighted to find they now award a new set of prizes!








There was only one Mystery Capsule this month!




Similarly, only one minipack was made available.





Gold and Silver Limited Edition Gelert and Shoyru Key Quest Tokens came back into the mall, awarding new bonus items when activated.








Basic Bundles were released at the end of the month, and when opened award a Basic item, and a similarly-themed bonus!



























Finally, it's collectibles time! March marked the end of the Wearable Wheels collection, so also awarded a bonus background!



We still need a lot of these item previews for
Wardrobe
, so please head on over to our
Modeling Department
if you can lend a hand! Your help and support helps keep Wardrobe up to date, and we really appreciate it! :D