Your jnAccount:
Login
or
Register
| New to Jellyneo?
Click here!
News Archives
This page shows the available archives of our Neopets news. To start browsing, select a month below.
« Return to month listing

NC Event: Lovestruck!
Posted by Rylon
Posted on February 6, 2014, 10:08 am NST
Update:
The event is now live!
View our Lovestruck guide »
TNT will shortly be releasing this year's Valentines NC Event: Lovestruck! We'll have more details soon, but here's a brief glipse of the event's
FAQ
.

What is Lovestruck?
Lovestruck is an all-new NC Mall event where you assist Valerie, the Faellie, shoot arrows daily to receive NC item prizes! Visit the NC Mall to purchase your Lovestruck Arrows (sold in packs of 1 and 9). Once you activate your arrows, visit the Lovestruck page to get lovestruck this Valentine's Day.



I'm trying to activate additional Lovestruck Arrows, why isn't it working?
Please keep in mind you will only be able to claim prizes each day once on each account. If you have already activated up to 9 Lovestruck Arrows you will not be able to activate anymore. An exception to this is if you activate more packs in order to reach 9 Lovestruck Arrows activated. For example, if you activated a 1-pack you will be able to activate a 9-pack in order to reach 9 activations. Unfortunately extra activations cannot be redeemed or returned as you can only collect up to 9 prizes in this event.


Can I participate in the Lovestruck event on my side account(s)?
Yes, you can participate in the event on your side accounts.


Is there a time limit to when I can help Valerie shoot arrows and collect my daily prizes?
There really isn't a time limit for collecting your daily prizes but the sooner the better so you can enjoy them! If you activated and have remaining Lovestruck Arrows, you will be able to return to the page to claim your prize as long as the Lovestruck page is still accessible.


Will I receive a bonus item for participating in Lovestruck?
Yes, you will receive a bonus item prize if you have participated and claimed an NC item prize for all 9 days of the event.


Can I use arrows for days that have passed?
Yes, prizes can be collected on days that have passed or on that day. Simply click on the day you would like your prize and pass that arrow on over to Valerie.


What is the duration of Lovestruck?
The Lovestruck event will run from February 6th through February 14th. You can participate any time within that time period by purchasing Lovestuck Arrows in the NC Mall.

Unreleased Petpets
Posted by Rylon
Posted on February 7, 2014, 2:50 pm NST



Faerie Wherfy | Plushie Wherfy

Unreleased Petpets
Posted by Rylon
Posted on February 10, 2014, 1:21 pm NST


Desert Pwerko





Woodland Gypmu | Woodland Mibblie

Tonu Day Goodies
Posted by Rylon
Posted on February 10, 2014, 2:41 pm NST
Plushies


Outfit

Unreleased Morphing Potions
Posted by Rylon
Posted on February 11, 2014, 12:54 pm NST



Blue Aisha | Desert Yurble





Eventide Hissi | Island Mynci

Chomby Day Goodies
Posted by Rylon
Posted on February 11, 2014, 12:57 pm NST
Plushies



Mynci Day Goodies
Posted by Ian
Posted on February 11, 2014, 1:56 pm NST
Outfit:
Stealthy:

Lenny Day Roundup
Posted by Rylon
Posted on February 11, 2014, 2:34 pm NST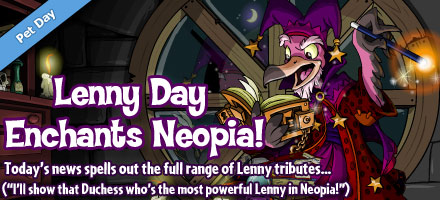 Colours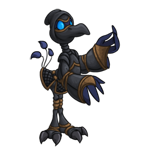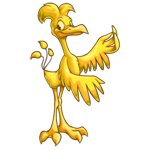 Stealthy | Gold

Morphing Potions



Clothing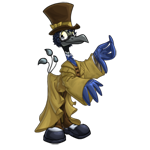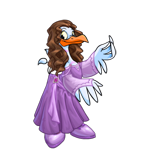 Scorchio Day Goodies
Posted by Rylon
Posted on February 13, 2014, 2:20 pm NST
Outfits

Valentines Day Roundup
Posted by Ian
Posted on February 13, 2014, 4:03 pm NST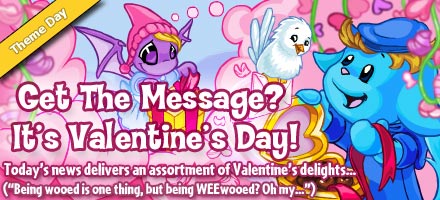 Wearable: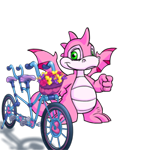 Plushies:


Gifts: