Your jnAccount:
Login
or
Register
| New to Jellyneo?
Click here!
News Archives
This page shows the available archives of our Neopets news. To start browsing, select a month below.
« Return to month listing

Borovan Day Roundup
Posted by Rylon
Posted on December 17, 2014, 2:54 pm NST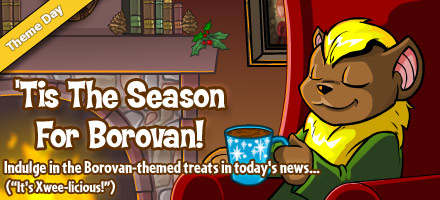 Wearable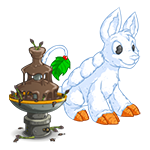 Plushies


Drinks



Ogrin Day Roundup
Posted by Rylon
Posted on December 18, 2014, 3:25 pm NST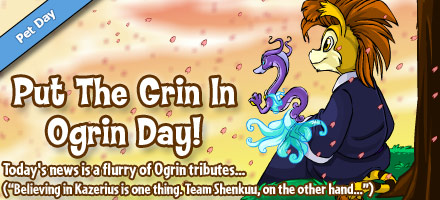 Colours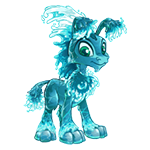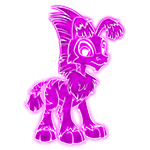 Water | Dimensional


Clothing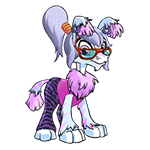 (Early) Day of Giving Roundup
Posted by Rylon
Posted on December 19, 2014, 4:26 pm NST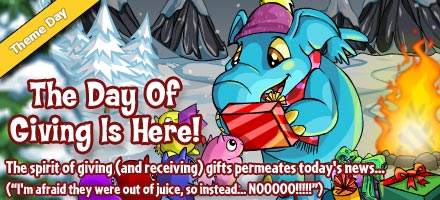 Colours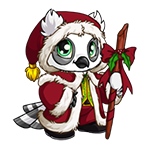 Christmas Vandagyre

Christmas Petpets




Avabot | Donksaur





Bubblebee | Zumagorn

Goodie Bag







Ghoul Catchers App Coming Soon
Posted by Dave
Posted on December 19, 2014, 4:45 pm NST
A Neopets-themed mobile app is finally on its way, and it looks to be a Sutek's Tomb-esque game themed around the
Ghoul Catchers
!
This app looks to be quite different from what was previously teased by Viacom. Rather than an app to supplement existing players by doing dailies and feeding your pet, this app seems to be a completely standalone game. Hopefully good for when you're away from your computer (or for drawing in some fresh players!)
Now, for some spoilers!
Here are some more details on the app:
Description
Unhaunt houses and banish ghouls!
Mix and match ghouls and ghosts in this brand new game from the creators of Neopets! Brave Bren, the Professor, and Glyn need your help- phantoms and ghouls have escaped from the Haunted Woods and taken over the world. Join this professional team of Ghoulcatchers on their quest to make the world safe again!
You'll need to make matches of three or more to banish the scariest of spirits and unhaunt these houses. Combine four or more ghouls to create special tiles or use game-changing power-ups to clear the board!
Features
EARN REWARDS: Earn Neopoints and exclusive Neopets items!
POWER UPS: Power-ups like Ghoul-Be-Gone and Tailchaser can help you out in tough times!
EXPLORE NEOPIA: Venture through different lands like Brightvale and Faerieland.
ADOPT A PETPET: Have a Petpet companion accompany you on your journey.
TONS OF LEVELS: Catch ghouls in 40 levels of increasing complexity - more coming soon!
More Information
Ghoulcatchers is
free to play
, but
contains in-app purchases
for additional items such as power-ups that grant you extra lives and help you in the game. You may lock out the ability to purchase the upgrade by disabling in-app purchases through your device's settings.
Registration information is optional (children under 13 require parent registration). You will be able to be notified of game updates and new features along with
integration to the online virtual world Neopets.com
.
Availability
Currently, there are plans for the app to be available on Android, iOS, and Windows Phone devices (via the Google Play Store, Amazon App Store, iTunes App Store, and Windows Store).
A release date is currently unknown. (But most likely not until 2015.)
As always, when more information becomes available, we'll be posting to let you know. :) Look out for a guide when the app is finally released!
Now that Neopets is finally going mobile, what do you think? Will you be downloading the app? Let us know in the comments!

Don't Forget: Charity Corner!
Posted by Dave
Posted on December 20, 2014, 11:34 am NST
Don't forget to take advantage of the
Charity Corner
event while you can.
Granny Hopbobbin
is accepting toy donations through December 31st.

You should also be sure to be adopting a Neopian as often as you can from now through the 31st. You must complete
8
of these daily item finding tasks to be eligible for a bonus prize at the end of the event, which we suspect to be an avatar:

We've also been working hard to update all of the toy prices in our Item Database. There are 3,395 toys eligible for donation, and we've been tracking their prices so you can easily find the cheapest options currently out there.
Get all the details, including links to special toy price searches in our Item Database, on our guide below:
View our Charity Corner Guide »
Charity Corner Avatar
Posted by Kumar
Posted on December 22, 2014, 12:18 am NST
With today being the 8th day of the
Charity Corner
event, those who have completed an Adopt a Neopian quest on all 8 days so far got the Charity Corner avatar.
Something Has Happened!
You are now eligible to use 'Charity Corner' as an avatar on the NeoBoards!
This avatar should be given to all those who complete 8 days before the end of the event, so make sure you complete at least 8 days if you want this spiffy avatar!
View our Charity Corner Guide »

Neocash Holiday Goodie Bag
Posted by Dave
Posted on December 23, 2014, 3:29 pm NST
A new goodie bag is now (properly) available for claiming in the
NC Mall
.

Opening the goodie bag will award the following wearable:

As always, since this goodie bag in particular only awards Neocash items, it is safe to claim on your side accounts.
Claim It Now »
JN Trivia Challenge!
Since there won't be any substantial updates from Neopets next week, come visit JN every day for a little entertainment! There will be one trivia question per day, from December 26th through January 2nd. Answer as many as you can to get a shiny new trophy for your jnAccount trophy cabinet! Just visit the
JN homepage
starting December 26th and check the bottom right corner for details.

NEW: MME20!
Posted by Rylon
Posted on December 24, 2014, 1:34 pm NST
UPDATE
:
MME20-S1: Ice Palace Background
has now been released, on sale for
700 NC
!
View our MME Guide! »

Potential Stages
: Blue and purple dresses, blonde and red wigs, blue and purple capes, a snowman trinket, and a castle background! Perhaps TNT does indeed want to build a snowman! ;D
As promised, a new
Mysterious Morphing Experiment
will soon be on sale (likely tomorrow!) at the NC Mall.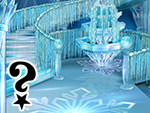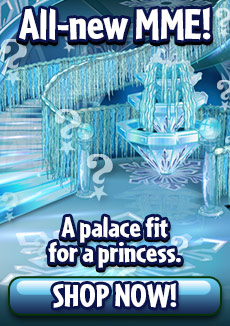 We'll keep you posted when it is released! Be sure to share your thoughts and hopes for this rather cold-looking experiment in the comments!

New Wonderclaw: Stormy Ombre!
Posted by Ian
Posted on December 30, 2014, 8:45 pm NST
TNT has released that new Wonderclaw machine they'd promised in the news, and it's a pretty ombre theme, set in a rainstorm? Ice storm? Well, it's some kind of storm.



















We need a lot of models for these items, so please, if you can help, please check out our
Models Needed
page and see if you can help out!
View our Wonderclaw Guide! »

December Recap: Wearables & Modeling
Posted by Rylon
Posted on December 31, 2014, 9:48 am NST
As always, December is jam-packed with wearables, thanks to the likes of the Advent Calendar, and a multitude of Neocash events!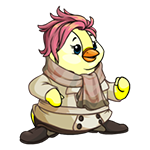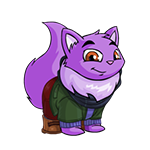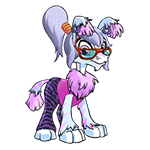 Bruce: Chic
Wocky: Snug | Ogrin: Fabulous
A few special days over the month have helped bolster the number of Neopoint items available, as well as the final prizes from this year's Games Master Challenge, and the Cheery Holiday Bruce Goodie Bag.





The
Advent Calendar
naturally gave out a handful of wearables -- including a Neocash dress! (because obviously we need more of those!)





Of course, the Advent Calendar had more Neocash in store with the Candy Cane Striped Ice Treasure Chest!








If you had a surplus of Neocash items, you could donate them at
Charity Corner
... and in exchange receive more Neocash items!















The
Stocking Stufftacular
returned for another year, giving Neopians a daily Neocash item!




























We were invited to a new
Shenanigifts
party just in time for the holidays!














Wonderclaw
couldn't let the New Year beat the release of its latest machine!



















There were new items available for
Dyeworks
!



























Lots of new Mystery Capsules were released, with festive items found inside!




























Neopians were generously gifted two Freebies from the Mall!




And as always, rounding out the month are the collectibles!


We still need a lot of these item previews for our
Wardrobe App
, so please head on over to our
Modeling Department
if you can lend a hand! Your help and support ensures Wardrobe is up to date, and we really appreciate all your hard work! :D