Your jnAccount:
Login
or
Register
| New to Jellyneo?
Click here!
News Archives
This page shows the available archives of our Neopets news. To start browsing, select a month below.
« Return to month listing
Free Birthday Goodie Bag in the Mall
Posted by Kumar
Posted on November 9, 2014, 1:29 am NST
A new Neopets Birthday themed goodie bag has been released in the
NC Mall
.


As this goodie bag only awards NC items, you can claim it on side accounts.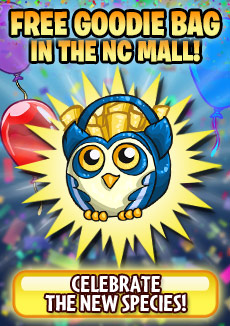 It also looks like we could be seeing the new species sometime in the next week, with a goodie bag in the pipeline for everyone to celebrate its release.
While you're at the Mall, TNT have released a new discount code valid until Saturday 15th November - just use the code
Y16BIRTHDAY
when buying items worth at least 1000 NC to get 150 NC off!

TFR Mobile Reader
Posted by Herdy
Posted on November 10, 2014, 8:14 am NST
So you remember that old plot,
the Faeries' Ruin
? Well TNT have decided to re-work the plot comics and release them over a mobile comic reader app known as
Madefire
. You can read a press release from Jumpstart on
Market Wired
.
The first chapter is now available for download via the app (actually, it is the first two chapters of the plot condensed into one) for
free
! (Note: Future chapters will be $0.99 each).
Want plot spoilers? We have a
app
department
for that! If you don't have a mobile device - no fear. Madefire allow you to read comics
on their normal website
as well.

Unreleased Petpets
Posted by Rylon
Posted on November 11, 2014, 11:35 am NST



Christmas Gobbler | Grey Gobbler

New Avatars + Site Themes
Posted by Terry
Posted on November 11, 2014, 2:44 pm NST
Apparently something happened over at TNT HQ (maybe the artists didn't get vacation?) because for some inexplicable reason, they just released a whopping
5
Site Themes and
3
avatars in the same day!
The five site themes, Grey Day, Mystery Island, Roo Island, Kiko Lake, and Tyrannia are all default themes and can be used right now by going to the
Preferences Page
! You can also preview them on our
Site Themes guide
.





There are also 3 avatars, one for winning each of the Beauty Contest, the Site Spotlight, and the Neopian Lottery! They're also not being awarded retroactively, so if you've won before, you'll have to try again (unless you've won the Site Spotlight before... for now).




And the new pet name is...
Posted by Dave
Posted on November 12, 2014, 8:47 am NST
Last week
we broke the news about a new Neopet species coming to Neopia. And Neopia now knows its name. Introducing the...
Vandagyre
TNT seems to have accidentally leaked the pet name via the
Customisation Spotlight search
page.
They have also updated part of the FAQ for the beauty contest, indicating 55 species now compete!
For those who might have forgotten, here's what the pet looks like:
And don't forget these clothing goodies we found:




Those especially observant Neopians will notice that this "V" pet will now complete the Neopet alphabet--we now have a species for all 26 letters! What do you think of the new pet name?

Unreleased Morphing Potions
Posted by Rylon
Posted on November 13, 2014, 12:03 pm NST



Dimensional Jetsam | Dimensional Poogle

15th Birthday Roundup
Posted by Rylon
Posted on November 14, 2014, 3:32 pm NST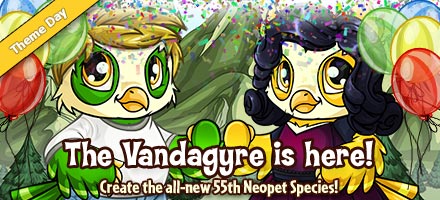 Colours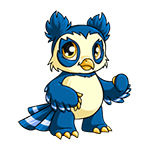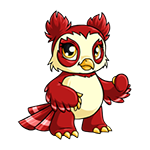 Blue | Red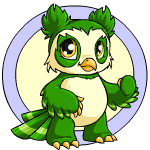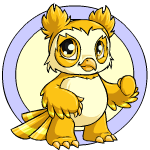 Green | Yellow

NC Freebie




Claim in the NC Mall now. Since this is NC only, you may claim on your sides.

Goodie Bag








This goodie bag will be restocking in the Toy Shop throughout the year. We'll be updating our Openable Items guide soon. If you open one, please send in a bug report with what you get.

Birthday Gift





If it's your pet's birthday, you can now claim one of three gifts to celebrate! Simply view their pet lookup to redeem!
There have been many other site feature updates through this week!
With the release of the Vandagyre, the Ruki is now a LE Species, and can only be created on Ruki Day.


Five new Site Themes were made available to all users. For a limited time you can also purchase a similar background for your pets in the NC Mall!


Three new avatars were released, relating to the Beauty Contest, Lottery, and Site Spotlight.


Several dailies received updates to their prize pools: Anchor Management, Forgotten Shore, Grave Danger, Lunar Temple and Tombola.


You can now bid 50,000,000NP on Auctions, and 2,000,000NP on the Trading Post.


Neopian Shops will clear their shelves of old/junk stock upon restocking.


Odds or usage days of several Fortune Cookies have increased!

Neopets 15th Birthday!
Posted by Dave
Posted on November 15, 2014, 10:06 am NST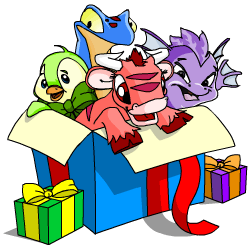 Today, the site is sporting the very festive
Happy Birthday site theme
, which is said to increase your chance of receiving a random event!
Other activities:
Complete November 15th's Daily Puzzle for a little treat!
Visit the New Features page to obtain the "Happy Birthday!" avatar, if you do not already have it.
Train your pet(s) at the Swashbuckling Academy for free for the rest of the day.
Play Treasure of the Black Pawkeet, which is free today and will cost 150NP for the rest of November.
The Brain Tree quest Neopoint reward has been increased by 25% today.
Increased chances of a good result at Coltzan's Shrine today.
The number of tickets for sale at the Ticket Booth has been increased today.
Claim your Vandagyre Goodie Bag from the NC Mall, if you have not done so already.
From now through November 17th, send up to 5 scores in regular Flash games.
This year's birthday goodie bag can be purchased at the
Toy Shop
. (And don't worry--not just today only. Throughout the year!)


Unreleased Morphing Potions
Posted by Rylon
Posted on November 18, 2014, 12:15 pm NST



Checkered Bori | Glowing Jetsam

Premium Discount Thru November 30th
Posted by Dave
Posted on November 18, 2014, 3:21 pm NST
It's that time of year again! The Premium discount is back. From now until November 30th, new Premium members can receive $20 off the yearly pre-paid option. (So, pay $49.95 today for a year's worth of Premium.)
You can sign up by visiting the
Membership
section.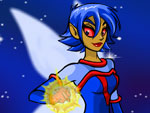 If you're an existing Premium user, you can lock in the discounted rate for your next billing date by visiting your
Manage Membership
page.