Your jnAccount:
Login
or
Register
| New to Jellyneo?
Click here!
News Archives
This page shows the available archives of our Neopets news. To start browsing, select a month below.
« Return to month listing

Kougra Day Roundup
Posted by Rylon
Posted on April 22, 2013, 3:35 pm NST
Colours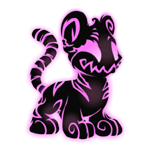 Wraith | Dimensional

Books



Clothes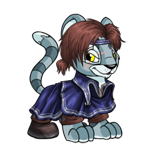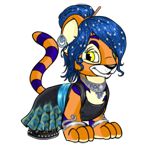 Secret Meepit 'Stache - Candy Blueprint
Posted by Rylon
Posted on April 23, 2013, 11:17 am NST
A new
Secret Meepit 'Stache
blueprint has been released, themed around candy! (or, you know,
sweets
to us normal folk!) This means that the electric blueprint has now
retired
.









As always, head on over to our
modeling department
to lend a hand with the new items! Once modeled, you'll be able to see your hard work in both the
item previews
and
wardrobe application
, where you can dress up your pets! Modeling also rewards trophies, and we have a
high scores table
to highlight our most contributing users! :D

Caption Contest #1305
Posted by Ian
Posted on April 23, 2013, 1:45 pm NST

May Premium Collector Card
Posted by Ian
Posted on April 25, 2013, 1:33 pm NST

Unreleased Eventide Morphing Potions
Posted by Ian
Posted on April 25, 2013, 1:36 pm NST



Gelert | Zafara

Koi Day Goodies
Posted by Ian
Posted on April 25, 2013, 1:38 pm NST



Island | Woodland

Cybunny Day Roundup
Posted by Rylon
Posted on April 26, 2013, 2:57 pm NST
Colours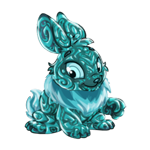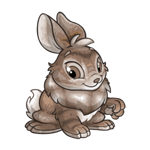 Maractite | Camouflage

Plushies



Clothes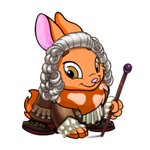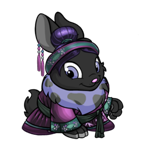 Looks like a new Altador Cup will be coming at the end of May! Spend your
current points
by May 24th to avoid losing out!
Oh look, it's the
Altador Cup Prize Shop
! Remember last year when you spent all your points? Oh! Oh... It looks like we still have some (well, a lot of) points left over... If you still have your points handy, please don't forget to spend them! They will go away on May 24th once Altador Cup sign-ups begin. Now, what to get...?



And Gift Box Mystery Capsules will be on sale over the weekend! They'll be 50% off tomorrow (Saturday 27th), then down to 25% off on Sunday 28th.
Looking to stock up on Gift Box Mystery Capsules? All day this Saturday, April 27th (NST time) the capsules pictured below will be 50% off! If you're late to the sale, you can still purchase capsules on Sunday for 25% off. Grab all you can carry, because the sale is this weekend only!

War for the Obelisk 2.0?
Posted by Kumar
Posted on April 29, 2013, 12:07 am NST
With the truce countdown ending, it seems that some of the factions are still in the mood for battle.
You can visit the
Battleground of the Obelisk
to choose a new faction (You have Seekers, Thieves Guild and Order of the Red Erisim to choose from) over the next three days.
Who is going to win this time? Why are the factions still battling? Let us know what you think will happen in the comments.

New NC/Nickelodeon Card Prizes!
Posted by Rylon
Posted on April 29, 2013, 1:03 pm NST
Looks like NC/Nickelodeon Game Cards are awarding some new prizes when redeemed!








If you were awarded one of these items, please let us know the card you redeemed (amount and where the card was purchased) so we can keep up to date! We also need to keep an eye out in case there are other items within this prize pool. To contact us please leave a comment on this newspost, send in a
bug report
, or submit the details
directly to the IDB
!
And as always please help us out by
modeling
these shiny new items! Card items tend to be a bit hit-and-miss, but hopefully you guys still have cards left to redeem after the GBC madness of the weekend!

Modeling & Wearables: April Recap
Posted by Rylon
Posted on April 30, 2013, 1:26 pm NST
We've had five pets days through April, which kick off the month's modeling and wearable roundup!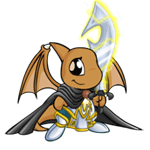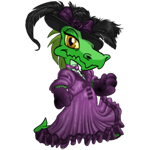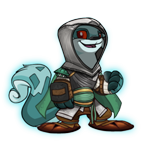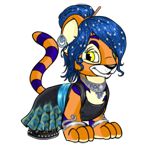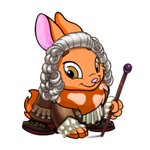 Shoyru: Warrior / Blue Summer | Krawk: Foreman / Extravagant
Lutari: Rogue / Baker | Kougra: Bold / Evening | Cybunny: Nobleman / Shenkuu
Only a few non-event neopoint items have been released, though the
Plumpy
wearable has yet to be activated.




Neopoint items have been released through site events, however! We've had the "conclusion" to the
Obelisk War
, as well as the annual
Festival of Neggs
!















Speaking of neggs, the festival also housed two NC events:
Honest Pete's Negg Punching
and
Bloomin' Neggs
.









































Mall games featured heavily, with the removal of
Blumaroll
, and release of a new blueprint in
Secret Meepit 'Stache
.



























Lots of Key Quest tokens were also released, along with a slightly late-to-the-party gelert!










Several superpacks and capsules and cookies (oh my!) found their way into the mall:

















At long last, the prizes awarded when redeeming a NC or Nickelodeon Game Card have changed!








Aaaand finally, we've had several collectibles through the month, including the
delightful
premium bow!



As always, we're still seeking models for a good chunk of the above items. So if you're able to help out, head on over to our
modeling department
to submit your pets, and you can earn trophies for your jnAccount at the same time!
The Altador Cup is set to open at the end of May, and it would be
amazing
if we can complete the various Team-items from last year. Check out our
list of all the items we need
to see how you can help!