Your jnAccount:
Login
or
Register
| New to Jellyneo?
Click here!
News Archives
This page shows the available archives of our Neopets news. To start browsing, select a month below.
« Return to month listing

Premium Holiday Discount Returns
Posted by Herdy
Posted on December 17, 2013, 3:09 pm NST
If you've been considering getting premium or want to renew - good news! The Premium Holiday discount appears to have returned. For a limited time, a year's premium has been reduced to $49.95.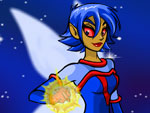 If you're already a premium member and you want to claim the holiday discount, visit the
manage membership
page and click the upgrade link.

Elephante Day Goodies
Posted by Ian
Posted on December 17, 2013, 11:13 pm NST
Colours:

Gold | Maractite

Outfit:


Aisha Day Goodies
Posted by Ian
Posted on December 17, 2013, 11:50 pm NST
Colours:

Dimensional | Transparent

Outfit:



Morphing Potions:




UK Users: Argos Promotion - Free Premium!
Posted by Herdy
Posted on December 18, 2013, 5:22 am NST
There's not just a reduction for premium this holiday season - if you live in the UK, there's a chance you can get a free month's worth of premium (or Monkey Quest membership, if you choose).
For the time being, any purchase of Nickelodeon merchandise from
Argos
stores will give you a free scratchcard - the prizes on these scratchcards contain trifling little prizes like cruises, but most importantly, a month's free subscription to either Neopets or Monkey Quest is the bronze prize!

(The products you need to buy are Teenage Mutant Ninja Turtles, Winx Club, SpongeBob SquarePants, Victorious, Dora the Explorer, Bubble Guppies or Dinosaur Train toys)
But wait! There's more! You don't actually
need
to buy the merchandise. If you send an email to everyonesawinner@argos.co.uk with you name and address, they will send you a free scratchcard within two weeks. You can find full details
here.
IMPORTANT NOTE:
This is only open to residents of the UK and Republic of Ireland, and only those aged 18 and above. If you are under 18, you must get someone else to enter on your behalf.
Thanks to rustypod and joe for pointing this out to us!

Borovan Day Roundup
Posted by Rylon
Posted on December 18, 2013, 2:47 pm NST
Wearable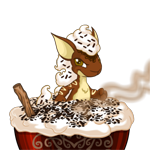 Coffee Cave


Plushies



Welcome Back Freebies
Posted by Herdy
Posted on December 19, 2013, 11:49 am NST
If you have a Neopets account that you haven't visited in a while, you may have gotten an email recently asking you to come back to Neopia - and offering you free items!
You can input the code
here.
IMPORTANT NOTE:
If you didn't get the email, this code will not work for you. Also note that the email is sent even if you have inactive
side
accounts associated with your email address. You will be unable to claim on your main account as the email is intended for your side account.
As the prizes are Neopoint items, do not log into inactive side accounts to claim the reward.
The Prizes appear to be 2,500 Neopoints, a random normal codestone and:





Ogrin Day Roundup
Posted by Rylon
Posted on December 19, 2013, 3:20 pm NST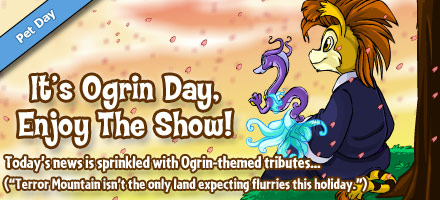 Colours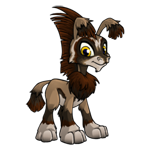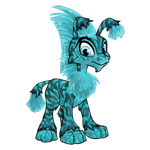 Camouflage | Maractite

Plushies



Clothing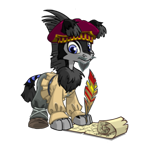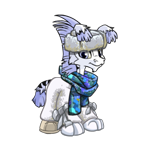 MME17 - Coming Soon!
Posted by Rylon
Posted on December 20, 2013, 1:48 pm NST
The end of the year is just days away, so that means it's nearly time for a new
Mysterious Morphing Experiment
!
As you can see, this MME looks set to be one for the ladies (but hey, when
aren't
they!). We'll keep an eye on the NC Mall and update you when this MME gets released!

Day of Giving Roundup
Posted by Rylon
Posted on December 20, 2013, 3:07 pm NST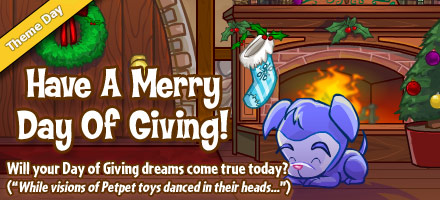 Colours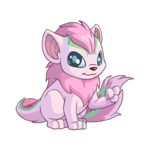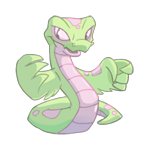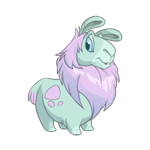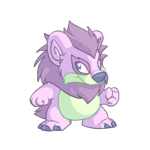 New Colour: Pastel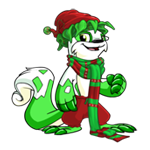 Christmas Lutari

Petpets



Kayla's Potions



Weekend Update
Posted by Dave
Posted on December 21, 2013, 2:35 pm NST
Hope you're all having a fantastic weekend! Here are a few reminders about upcoming holiday things:
Advent Calendar
The Advent Calendar is still going strong, even after Christmas! Collect your daily prize until December 31st. Miss a day? Check out our
archive
.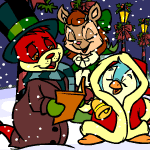 Visit the Advent »
Premium Discount
Don't forget to grab your Premium discount! The Space Faerie is offering a $20 price cut for a year's worth of Premium... only $49.95 instead of $69.95! Even if you already have Premium, you can still grab the discount by upgrading your account to get the discount at your next billing.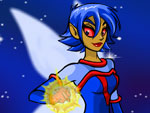 Get Your Discount »
December Trivia
Jellyneo's very own December Trivia will be returning on the 26th! Visit Jellyneo's homepage each day from the 26th until January 2nd to answer a daily trivia question. Answering at least one question correctly will earn you a jnAccount trophy!



The JN staff will also be off visiting family and friends from now until after the new year, so expect updates to be a little slower than usual. We'll be back at full force after the holidays! :)