Your jnAccount:
Login
or
Register
| New to Jellyneo?
Click here!
News Archives
This page shows the available archives of our Neopets news. To start browsing, select a month below.
« Return to month listing

Modeling: NC Mall Games & More!
Posted by Rylon
Posted on January 16, 2013, 2:49 pm NST
TNT announced today that the Dark Faerie-themed prizes from
Secret Meepit Stache
will be retiring in the next few days! While we don't need models for any of those items, we are still after a vast array of other NC Mall game prizes! Including a couple of pesky
JubJub Power Bounce
items from all the way in
2011
! Good gravy, that was certainly some time ago!
Modeling items
is really fast and easy to do! Simply
customise
your pet on Neopets (with whatever items you fancy -- though using multiple items from our
All Items Needed
list sounds like a grand idea to us!), then pop their name into the floating modeling box found on all modeling-related pages! If your pet has contributed, your jnAccount will be awarded with some points, and if you're really lucky you might even get a trophy for your cabinet as well! Snazzy!







It won't be long until the
Altador Cup
starts up again... so hopefully we can get these wearables finished by then! A couple of the items only need a handful of models, whereas others (we're all looking at
you
, Altador!) need a little extra attention.














And just for the fun of it, here's some other misc mall items we're missing. Just think of all the points you could earn! Maybe you can try and beat my
High Score
and reach 7,000 points first! Or perhaps even 10,000! That's making me giddy just thinking about it...




By helping us model, you're adding more data (a.k.a. more wearables and potential outfits!) to our
Wardrobe customisation application
! Our Wardrobe Lenny sure will be happy with you if you aid his never-ending quest for Wardrobe models!

MME14 morphs -- Come model the stages!
Posted by Rylon
Posted on January 18, 2013, 10:58 am NST
MME14 has finally finished morphing, so you can now (at last!) model the stages! Be sure to model the wings I know you're all so fond of! :D Check out our
MME Guide
for full details on this and previous experiements.





While you have your closets open, why not check to see if there is anything else you can
model for us
? You can earn all sorts of trophies by modeling, as well as get featured on our
High Scores table
if you manage to submit enough pets!

Secret Meepit Stache: Wood Prizes!
Posted by Rylon
Posted on January 18, 2013, 1:11 pm NST
Who
wood
have thunk it! Today's new
Secret Meepit Stache
prize set has been released, so that means another
item modeling
plea from myself! Huzzah!
Below are the prizes we still need models for, and full details of all items and their tiers can be found at our
Secret Meepit Stache Guide
.







Caption Contest 1292
Posted by Rylon
Posted on January 18, 2013, 3:15 pm NST

But What Does It Mean?
Posted by Terry
Posted on January 18, 2013, 8:08 pm NST
In case you missed it, today's editorial contained another teaser of sorts for *something*.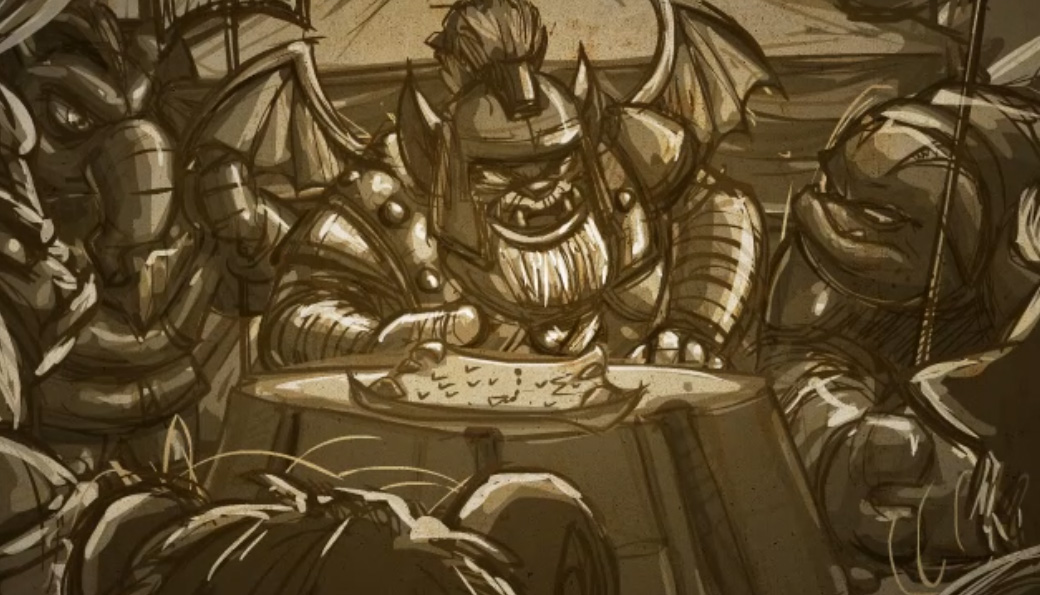 It seems Tyrannia is still stuck in the stone age (bu dum ts). Faerieland has had TWO remodels, plus there was Krawk Island and Roo Island -- not to mention the remodels that happened eons ago. Why no Tyrannian love? D: ~sdspj
Oh, don't worry. We haven't forgotten about Tyrannia. ;) Actually, there have been whispers of strange things happening there
.
Hopefully we'll know more soon!
This is the second teaser we've gotten from TNT thus far, the first one being
this image of Kanrik
.
This begs the question - are we looking at possible über Neopian domination? Only time will tell.

Training Fortune Cookie
Posted by Ian
Posted on January 24, 2013, 10:39 am NST
The Training Fortune Cookie is now available in the mall!

By how much will my training time be decreased when I use the cookie?
Each time you enroll your Neopet in a training course while the cookie is active, that course's training time will be decreased by at least 30%. However, there is a chance that it could be discounted up to 75%! You won't know exactly how much the discount is until you pay for the course and your Neopet actually enters training.


Can I open and use the Training Fortune Cookie on my side account(s)?
No. Please keep the use of this cookie to your main account only.


How many Neopets can I train with the Training Fortune Cookie?
You may normally train all your Neopets at once, though each can only be enrolled at one training school at a time. The same rules apply while a Training Fortune Cookie is active.


How will I know my training time has been decreased?
There are two ways! First, once you have activated a cookie and paid for your course, a small overlay will appear telling you the percentage time reduction you received off that course. Secondly, the status page will display the original training time, which will be crossed out, and the discounted time remaining will be added.


How will I know when my Training Fortune Cookie expires?
As is true for all fortune cookies, a countdown clock indicating the amount of time left will be shown in a special banner at the top of any relevant pages -- in this case, any training school page


What is the Training Fortune Cookie?
The Training Fortune Cookie, once opened, grants 5 days of reduced training time at all three Neopian training schools (even that secret one). While the cookie is active, any Neopet you enroll in a course will not have to spend as long in the school before their training is complete.
Note that the cookie does not affect training cost! You still owe the training school masters the appropriate codestone/dubloon fee in order to train. We suggestion having these items ready in your inventory before you use the cookie to make the most of your discounted time!
Mystery Island Training School: http://www.neopets.com/island/training.phtml
Capn Threelegs Training Academy: http://www.neopets.com/pirates/academy.phtml
Secret Ninja Training School: It's a secret!


Why did I receive an error message while attempting to open a Training Fortune Cookie?
This is probably because you already have an active Training Fortune Cookie. Visit a training school and check the banner to see how long you have left. Only when that cookie's time expires can you open another.


Will I be able to gift the Training Fortune Cookie?
Sure! The Training Fortune Cookie functions like any other NC item and can be gifted with a NC Gift Box (one item per NC Gift Box). As with all NC items, this cookie can't be sold or traded.


Will I be able to open multiple Training Fortune Cookies at once to cut down training time even further?
Nice try, but no. ;) You will only be able to open one Training Fortune Cookie at a time. Please wait until the current cookie expires before opening another cookie.

Just Maybe, Possibly, It Could Be...
Posted by Terry
Posted on January 24, 2013, 2:52 pm NST
Today's
New Features
contained a rather
interesting
note (and another teaser, no less).
New Features - January 25th, 2013
Battledome Maintenance
- The new Battledome will be undergoing some maintenance today and tomorrow for... reasons.
*
shifty eyes* During this time, the 'Dome itself may shut down for an hour or two at a time or it may be slow or unresponsive. Sorry for the inconvenience!
Maybe while it's down your Neopet could train instead... for no particular reason. *cough*

It may be wise of you to heed TNT's advice - because from
what we've seen
, all signs point to a Battledome-related event.

Caption Contest 1294
Posted by Rylon
Posted on January 25, 2013, 2:06 pm NST

More Mysterious Plot Clues
Posted by Dave
Posted on January 27, 2013, 2:15 pm NST
Remember
those
spoilers
TNT
has been sharing? Here's more indication that a plot with a Battledome component is coming soon. Looks like these "plot packs" that have been flying around the Neoboards will be the NC component (which is pretty standard with events nowadays).



Also looks very Tyrannian to us!
Coincidence?
UPDATE:
We've found some exciting items that may very well be tied to the NC game in the upcoming plot!

Kacheek Day Roundup
Posted by Rylon
Posted on January 28, 2013, 2:35 pm NST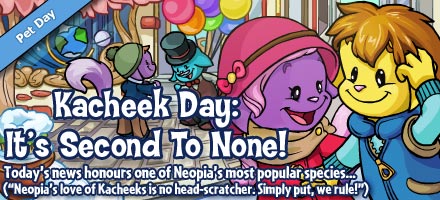 Colours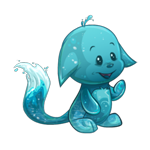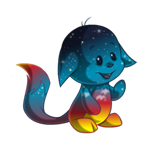 Water | Eventide

School Supplies



Clothes