Your jnAccount:
Login
or
Register
| New to Jellyneo?
Click here!
News Archives
This page shows the available archives of our Neopets news. To start browsing, select a month below.
« Return to month listing

Moehog Day Goodies
Posted by Nynex
Posted on May 9, 2012, 10:47 am NST
Clothes:

Caption Contest 1260
Posted by Nynex
Posted on May 10, 2012, 2:29 pm NST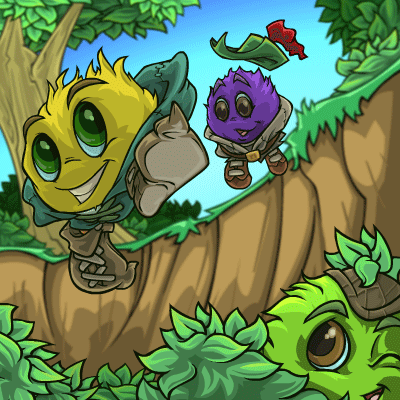 Jubjub bouncin'
Jubjub Plushie:


New Water Petpets
Posted by Nynex
Posted on May 10, 2012, 2:37 pm NST
Some refreshing new petpets!



Greeble | Skree

White Tuceet:



Tyrannian Victory Day Roundup
Posted by Nynex
Posted on May 11, 2012, 5:19 pm NST
Marquee: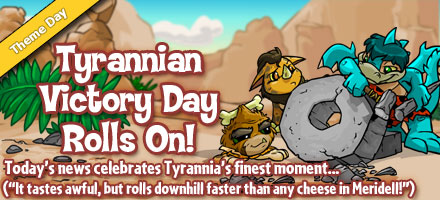 Tyrannian Xweetok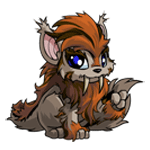 Petpets:



Bloopy | Mallard

Premium Service Update - New Release Date
Posted by Nynex
Posted on May 11, 2012, 6:32 pm NST
Another Premium update, with new release dates!

Neopets Premium Update #3
Greetings!

We're writing again with a few more updates about the Premium switch, including launch date information and maybe a haiku just because. Please keep reading!

Launch Date

So! We were going to announce the official launch date of May 22nd, but instead it will be a bit later. We know, but hear us out! All the new features are set and ready to go. However, since there are multiple different payment method/subscription combinations that all have slightly different processes, we want to give the tech team more time to work on the data transition. So, instead of mid-May as we originally planned, it will now be early June.
As soon as we know the new date for sure, we'll share it with all of you. We just didn't want mid-May to roll by without letting you know what's up!

Payment Updates

As we noted in previous emails, some of you will need to update and/or confirm your payment information in the new system. We're putting together instructions for each of the different payment methods/subscriptions and will be sending that out a week or so before launch so you'll be prepared when the time comes!

Webmail

This is yet another reminder that Webmail will be closing soon! However, we were able to have the cutoff extended out to May 31st, so you have a few more days to back up your emails and contacts if you're a procrastinator.

A Premium Haiku

New Premium comes
On a much awaited day
Monoceraptor
Farewell

That's it for this update! In case you've forgotten or haven't seen what's in store yet, check out our Premium FAQs. They're updated regularly so you can always view the latest there.

See you in Neopia!

- The Neopets Team

Neopets Premium Toolbar Sneak Previews
Posted by Nynex
Posted on May 11, 2012, 10:12 pm NST
A sneak peak has been posted on the Main Hall in the Premium Neoboards.
Premium Toolbar Screenies: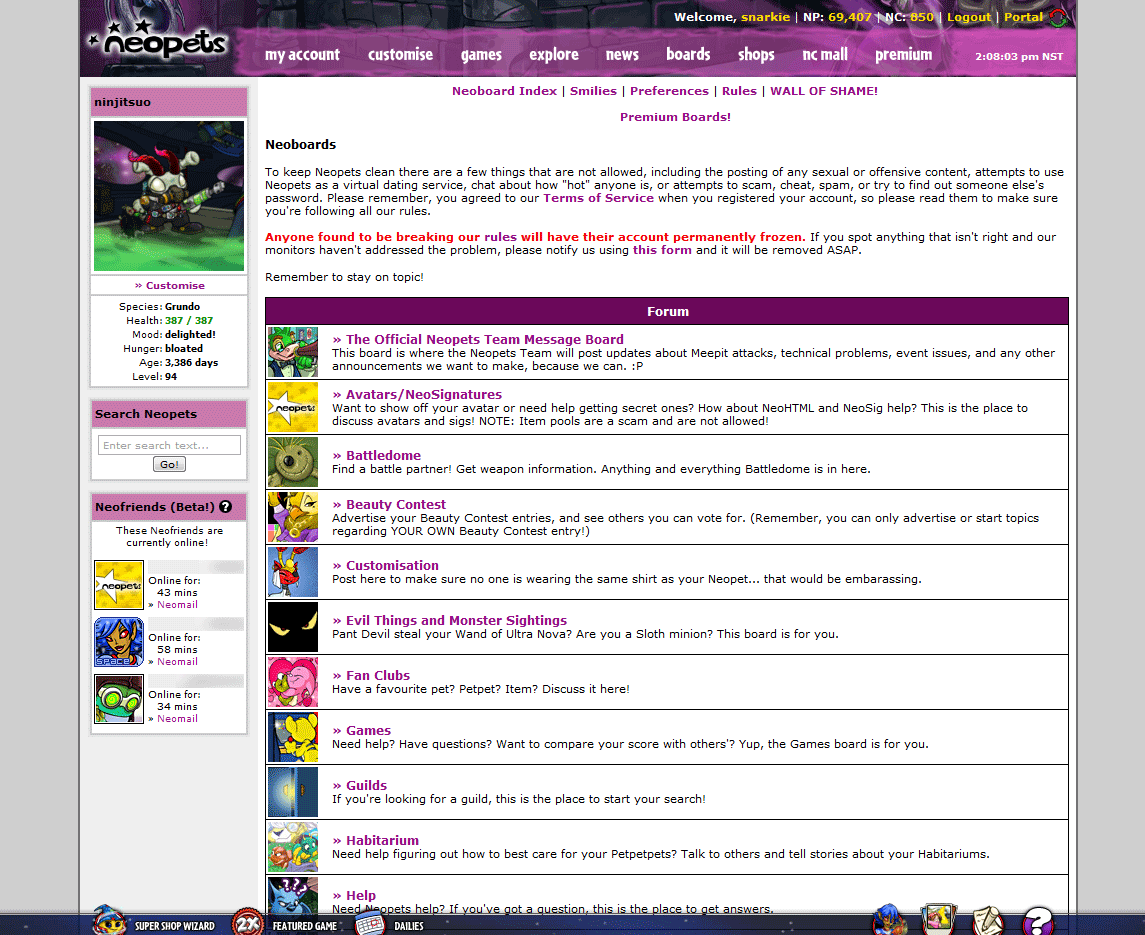 [Notification Bar]




[Notification Bar with Super Shop Wiz]




[Notification Bar with Super Shop Wiz]




[Notification Bar with Dailies]
Screenies provided by Snarkie
A few of us thought you might like to see it and the Premium team was all "go for it" because they're rad.

It's not really a notification bar, honestly. It's, like, notifications mixed with a toolbar, mixed with Portal? Something like that. Might be hard to envision it without being able to use it, but hopefully it's still interesting to see.

Oh, and if we're wrong and you don't want to see it, you can totally ignore this post. If we're right, we gladly accept candy and small marsupials as bribes for future sneak peeks.

Full Bar
http://images.neopets.com/premium/sneakpeeks/notificationbar.png
So, it sits at the bottom of every page with access to your Premium stuff. (You can turn it off.) On the right: Space Faerie Scratchcard, Premium Collectible Cards, Premium Boards, and the Help Centre.

SSW
http://images.neopets.com/premium/sneakpeeks/notificationbar_ssw1.png
http://images.neopets.com/premium/sneakpeeks/notificationbar_ssw2.png
He can be used without leaving the page, which I find pretty handy.

Dailies
http://images.neopets.com/premium/sneakpeeks/notificationbar_dailies.png
I know a lot of folks were worried about this going away with Portal. It's just moving here instead.

Let us know what you think!
She later answered some questions that were asked on the board.
I'm heading home! Let me try to answer everyone before I go:

- The Scorchio icon is a 5th Neopet reminder thingy. If you have a 5th, it goes away. (I think it also goes away if you don't create a 5th after a while, for people who don't want it so they don't have to stare at it all the time? I forget how it works. More will be explained when it launches, I'm sure!)

- My 5th Neopet is not on my user lookup because new Premium isn't launched yet. In our development environment, he's totally there with the rest of my Neopets hanging out. All your Neopets will show up. You don't choose four out of the five.

- You reload SSW results by clicking 'resubmit'. If you hit the reload button in the browser, it reloads the entire page (and resets SSW).

- SSW results don't carry over from page to page. If you have one window open and are SSWing in that bar, it won't show up in your other window.

- I believe they're looking at everything /Neopian/ from Portal that doesn't have a new home yet. I don't know if anything specific is planned right now, but I do know they're researching it all.

I think that's it? I hope I got everything! I apologise if I missed you. I blame Sleepy Eye Syndrome.

Good night!

Moehog Day Roundup
Posted by Nynex
Posted on May 14, 2012, 3:05 pm NST
Marquee: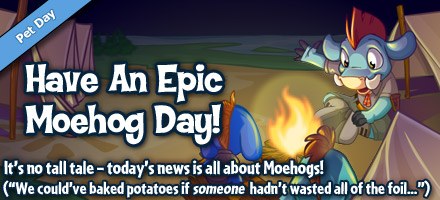 Colours: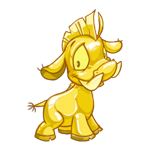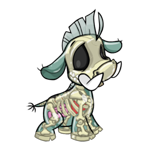 Gold | Transparent

Clothes: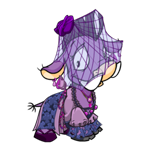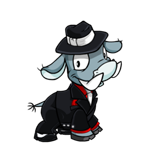 New Water Petpets
Posted by Nynex
Posted on May 16, 2012, 2:03 pm NST
Lots of new
water petpets
waiting to be released.



Alabriss | Dandan

Kau Day Goodies
Posted by Nynex
Posted on May 18, 2012, 7:22 am NST
Morphing Potions:



Faerie | Speckled

More Water Petpets
Posted by Nynex
Posted on May 18, 2012, 4:26 pm NST



Zumagorn | Goople