Your jnAccount:
Login
or
Register
| New to Jellyneo?
Click here!
News Archives
This page shows the available archives of our Neopets news. To start browsing, select a month below.
« Return to month listing

Neopets Premium Update - Webmail Service
Posted by Nynex
Posted on April 26, 2012, 6:28 pm NST
As a reminder to all Premium members, you will no longer be able to use the Premium Webmail service after May 14th.
(If you have registered or signed up to any services or sites using your Neopets webmail, you will need to change all your account settings for these services. Including any other Neopets accounts you may have registered using the webmail address).

Neopets Premium Update
Hiya!
As we mentioned last week, the new Neopets Premium service will not offer Webmail, so we wanted to send a reminder in case there's anything in your inbox you'd like to save!
Webmail will no longer be available on (or shortly after) May 15th, 2012, and you will no longer have access to your neomail.com email address at that time.

Saving Emails
- If you'd like to save any of your emails, please be sure to back them up before then. You can do so by forwarding each message you'd like to save to your new email address. As an alternative method, there is also a link at the top of each email to "View Message Source". You can save that page to your hard drive.

Saving Contacts
- You may also want to save any contacts you have stored. To do this, click on the 'Address Book' link at the top of the page, and then on the 'Import/Export' button and follow the steps there. This will save your contact list as a CSV file, which can be imported into a number of other email applications.

Set Up a New Address
- Lastly, be sure to notify your family and friends of your new email address before Webmail shuts down! Otherwise, they'll think you're ignoring them and get upset and tell your cousin what a louse you are, who will tell your sister and then your sister will be mad at you for weeks and you'll have to find someone else weird enough to want your Mutant Tuskaninny and... *cough*. Sorry. Anyway, you get the idea.
So don't forget, back up your content by
May 14th
at the latest to be safe! If you have any questions about this or the new Premium service, the
Premium FAQ
has more information and is being updated regularly.
See you in Neopia!
- The Neopets Team

Caption Contest 1258
Posted by Nynex
Posted on April 30, 2012, 2:23 pm NST
An upcoming Koi Day Caption.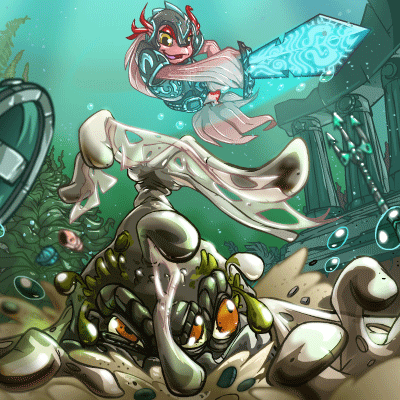 Yurble Day Goodies
Posted by Nynex
Posted on April 30, 2012, 4:48 pm NST
Instruments: