Your jnAccount:
Login
or
Register
| New to Jellyneo?
Click here!
News Archives
This page shows the available archives of our Neopets news. To start browsing, select a month below.
« Return to month listing

New Petpet Colours
Posted by Nynex
Posted on August 26, 2011, 2:10 pm NST



Royal Feloreena | Island Quadrapus

TK Guide Update: Item Images and Levels
Posted by Dave
Posted on August 27, 2011, 1:26 pm NST
We're updating our
Treasure Keepers guide
item lists to include two new features!
Firstly, item images! This was one of the most requested features when we released our Treasure Keepers guide, and we're finally getting around to adding them. Right now, most item images will be broken images, but we plan on slowly filling them in over the next week. We don't anticipate needing any help just yet, but if we do, we'll be sure to let you guys know.
Secondly, we've added the level that items are available at. One of the common misconceptions we've seen on the various Treasure Keepers boards are that certain items come from certain boards. This is only true for the small set of items that are exclusive to the adventures you unlock by having a certain number of friends. All other items are available on all maps, but do not pop up until you reach a certain level.
For example, one of the most wanted items, the Ultranova, does not show up until you are Level 15. Once you're level 15, you can find it on any board!
We hope that these updates are something you guys will find useful. We have a whole slew of additional updates in queue, including decor previews, more information on various features (such as the Explorer's Guild and Gifting), and a shop showcase! Want to see something else?
Let us know!

Skeith Day Goodies
Posted by Nynex
Posted on August 29, 2011, 2:33 pm NST
Plushies:



Mutant | Faerie

NC Mall - The Case of the Mini-Mystery Capsules
Posted by Nynex
Posted on August 29, 2011, 4:59 pm NST
A new mystery capsule adventure has been released in the NC Mall.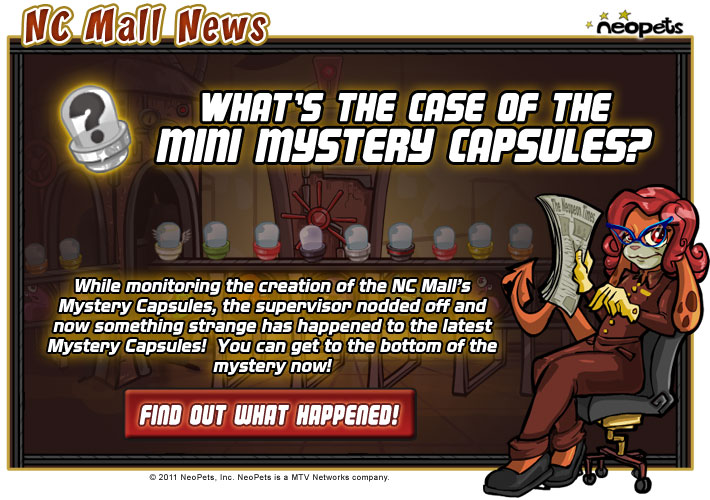 The mystery capsules will be on sale between now and October 10th. You can read the official FAQ
here
. There are five Mystery Capsules included in this event: Argyle, Tie-Dye, Polka Dot Striped, Feather Boa, and Gothic Feather. Inside each capsule, you have a chance to find the bonus Mini-capsule. (A capsule in a capsule?! It's like Russian nesting dolls!)

New Paint Brush Color:
A new Water Paint Brush has been released today. The Kyrii is the first to be painted Water!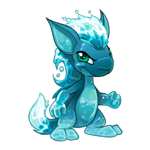 *waves*