Your jnAccount:
Login
or
Register
| New to Jellyneo?
Click here!
News Archives
This page shows the available archives of our Neopets news. To start browsing, select a month below.
« Return to month listing

1 Trillion Pageviews Celebration - Grundos Warehouse Prize Code
Posted by Nynex
Posted on June 20, 2011, 8:43 pm NST
Neopets has been celebrating one trillion pageviews this past week. All week long, you can find rare items auctioned by TNT on
TrillionFTW
's account. Past auctions have included Draik eggs, Draik Morphing Potions, Hubrids Odial Sphere, Malevolent Sentient Poogle Plushie (TCG) and even the new Swamp Gas Paint Brush.
A new Grundo's Warehouse code can be redeemed for a free Secret Laboratory Map piece. Just enter the code
NEO1TRILHPRZCDE
at
Grundo's Warehouse
to get yours today.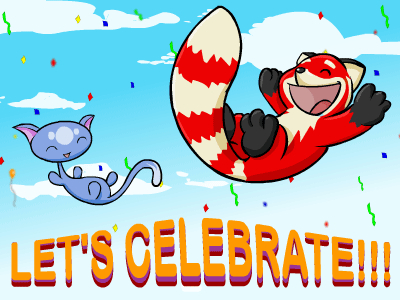 Congratulations on the 1 Trillion Pageviews!
JN Update:
Sorry for the delay in news this past weekend; the JN staff have returned from a vacation in Los Angeles and will once again be keeping you updated on Neopets events!
The
JN Staff AC Tourney
will be starting tomorrow, so check back later to submit your votes in the first round. If you correctly guess the round winners, you might be able to help the JN Staff on the battleground! Don't forget to vote for your
top 3
picks.

New Petpet Colours
Posted by Nynex
Posted on June 21, 2011, 2:24 pm NST



Pink Beekadoodle | Faerie Scado
New Altador Cup Team logo Neoboard smilies have been added to our
Emoticon Guide
.

Neopets Treasure Keepers Beta - Screenshots
Posted by Nynex
Posted on June 21, 2011, 5:29 pm NST
In collaboration with Meteor Games, Neopets is now launching the new
Treasure Keepers
Facebook game. In this game you are given a shop to maintain and sell items. You collect items by going on adventures and completing quests.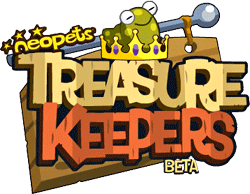 Shop Tutorial | Item Vault | Portal City Map
While playing the adventure games, you can land on tiles that will award items and experience points. On each adventure game map, you will have a battle encounter. Completing a battle awards more experience, coins, and items.
Adventure Board - Basement | Adventure Board - Royal Orchard | Battle | Battle
Adventure Reward
Sometimes shoppers will ask for your help. They will send you on a quest to collect items from the adventure games. You can view your quest log to see where to find the items.
Quest | Quest | Quest Log


When you complete the tutorial to open your shop, you are awarded your first achievement. The achievement lists a Neopets code that links directly to neopets.com - Currently the link is a 404, but this may give a special item after closed beta.
Feel free to give feedback on the
beta tester forum
!

Ixi Day Goodies
Posted by Nynex
Posted on June 24, 2011, 3:18 pm NST
Morphing Potions:



Pirate | Tyrannian

New Petpet Colours
Posted by Nynex
Posted on June 24, 2011, 3:18 pm NST
Yooyu petpets are an exclusive prize shop reward for the Altador Cup. This year, the Mutant Yooyu will be sold in the prize shop.
Altador Cup Prize:


Mutant Yooyu

New Petpet Colours:




Maractite Blobikins | Royal Kiiyak

Don't forget to collect your winnings from the
TNT Staff Tournament
and select your team for the 4th round!

Altador Cup Prize Previews (Non-Spoiler)
Posted by Nynex
Posted on June 24, 2011, 7:37 pm NST
With the discovery of the Mutant Yooyu, we continued to dig for more upcoming prizes for this year. This year, each team will have a corresponding team mug. Prize listing and previews can be viewed on our
Altador Cup Coverage news
.

Prize Previews - Contains Spoilers!

Caption Contest 1212
Posted by Nynex
Posted on June 28, 2011, 1:31 pm NST

Caption Contest 1216
Posted by Nynex
Posted on June 28, 2011, 4:02 pm NST
Peophin themed caption for the upcoming Peophin day on July 26th.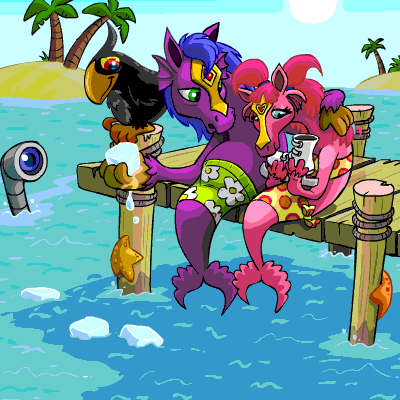 Neoboard Emotes:
you can find the new bottled faerie Neoboard emotes on our
guide
.

Flotsam Day Goodies and Caption Contest 1213
Posted by Nynex
Posted on June 29, 2011, 2:06 pm NST
Plushies:



Shadow | Darigan

Caption: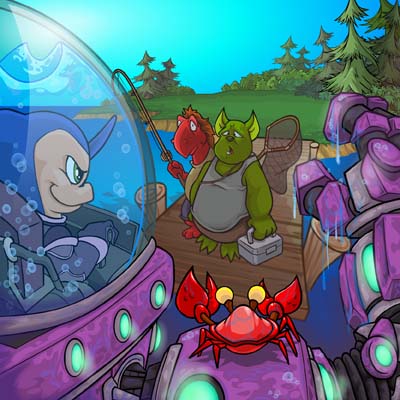 Tuskaninny Day Goodies
Posted by Nynex
Posted on June 29, 2011, 2:11 pm NST
Plushies:



Pirate | Camouflage