Your jnAccount:
Login
or
Register
| New to Jellyneo?
Click here!
News Archives
This page shows the available archives of our Neopets news. To start browsing, select a month below.
« Return to month listing

Eyrie Day Roundup
Posted by Nynex
Posted on October 10, 2011, 4:32 pm NST
Marquee: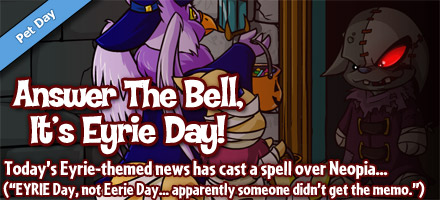 Colours: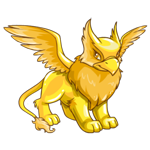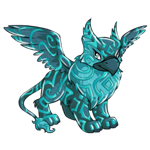 Gold | Maractite

Clothes: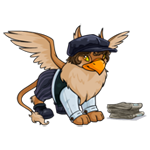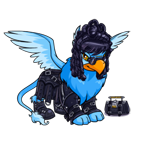 Plushies:



Disco | Mutant

Caption Contest 1227
Posted by Nynex
Posted on October 10, 2011, 4:32 pm NST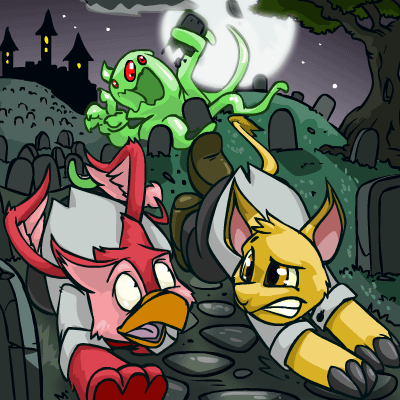 Key Quest:
New seasonal prizes are being awarded when you redeem keys at the
vault
. We will be updating our
seasonal prize
list shortly. If you know of any new items, please send in a
bug report
.

Neopets Facebook Connect
Posted by Nynex
Posted on October 10, 2011, 4:57 pm NST

Social Media is taking the Internet by storm. In addition to the
Official Neopets Fan Page
, within the past year, Neopets has added the Facebook Like feature, and released the Facebook game
Treasure Keepers
. The next step is to include Facebook Connect.
This feature will become available for users 13+. You can learn more about how this feature will be used on the site by reading the
FAQ
.
To Connect:
Logging in with Facebook Connect:
What is Facebook Connect?
Facebook Connect is a way of making it faster and easier to log in or sign up on Neopets. Since you've already entered most of the pertinent information in your Facebook account, we can use that information to fill everything in for you during registration so you don't have to do it again! And logging in to Neopets can be done with one click if you're already logged in to Facebook and connected.
Can I link my side accounts to the same Facebook account?
No. You can only connect one Facebook account to one Neopets account.
What happens when I use Facebook Connect to log in to Neopets?
We have to ask you to share some information with us that you shared with Facebook, so we know who you are. After that, you can log into Neopets simply by clicking on the Facebook log in buttons on the site and entering your Facebook credentials.
Can I disconnect my account later if I change my mind?
Yes. You can easily disconnect your accounts from the Facebook Connect Preferences page.
Does my Neopets password or username change if I log in to Neopets with Facebook?
No. We won't change your Neopets password or username when you use Facebook to log in to your existing Neopets account
Do I have to log in to Neopets with a Facebook account?
No. You can ignore it if you want and log into your account the way you always have.
Can I change which Facebook account is associated with my Neopets account?
Yup. Go to the Facebook Site Preferences page to disconnect your current account, then reconnect using the new Facebook account that you want to use.
Since our accounts can now be tied to Facebook, are we allowed to share our Facebook profiles with our friends on Neopets?
Nope. Your Facebook profile contains personal information and rules about sharing such information on Neopets.com still apply. It's not allowed.
How do I connect my Neopets account to Facebook?
Once you're logged in to Neopets, click the "Connect" button at the bottom of every Neopets.com page and follow the instructions on the Facebook Connect Preferences page.
If I forget my Neopets account information and my account is tied to Facebook, can I sign in with my Facebook account instead?
Yes, as long as you previously connected the accounts, you can log in with your Facebook information instead.
What are some ways I can assure my account is protected?
Never leave your account logged in on a computer that other people have access to - even friends or family. Don't share your personal information (including date of birth, e-mail, password, or PIN). As always, if you feel that your account information has been stolen or compromised, alert the Support Centre immediately.
Will my Facebook friends be able to see that I'm connected to Neopets?
No. Setting up the connection doesn't post anything to your Wall/Timeline. In the future, we may add sharing functionality to certain features, such as when you get a high score or finish a quest, for example, but that will not be shared automatically. We will always get your permission first. In other words, your Facebook friends won't know unless you want them to!
Why does Neopets need access to my Facebook information?
This is so that we can pre-fill some information like your date of birth and e-mail to make it a little easier to log in or sign up.
Can I register a new Neopets account with Facebook?
Yes, you can. Now, when you register a new Neopets account you have the option of using Facebook Connect.
Will other Neopets users be able to see that I'm connected through Facebook, or see my Facebook information?
No. There will be no indication on your User Lookup or anywhere else on the Neopets site that you're connected through Facebook, and none of your information will be shared.
I tried to register with Facebook but had trouble. What should I do?
Contact our Support Centre for help if you're having trouble. When doing so, please provide as many relevant details as possible to help us diagnose the issue. Going through what you did step by step and including any error messages you might have received would be great!
Will my Facebook account information be displayed to me when I'm logged into Neopets?
No. None of your Facebook information will be visible to you on Neopets.com.
Beta testing news coming soon. Feel free to discuss this feature in the comments below.
NC Mall - Free Spooky Skull Goodie Bag
Posted by Illusioniste
Posted on October 11, 2011, 11:40 am NST
Head to the NC Mall for a special surprise!




Inside the bag, you will find a Haunted House Hat!





Since this is an NC item, you are free to claim the bag on side accounts. Yay freebies! :)
The Haunted Faire Opens!
Posted by Illusioniste
Posted on October 12, 2011, 5:26 pm NST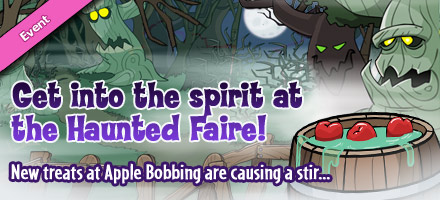 It's that time again: the
Haunted Faire
has opened its creaky gates to visitors!
To begin, the
Apple Bobbing
station is offering some new prizes. We have updated
our guide
accordingly. If you received an item that is not listed, please feel free to send in a
bug report
.





Stay tuned, because more spooky activities are coming later this month! :)
Dr. Sloth Auctions:
Next up is the
Scary Tree Stamp
from the vintage year of 2002. Shall we
start the bidding
?
Haunted Hijinks Begins!
Posted by Illusioniste
Posted on October 19, 2011, 11:47 am NST


(View our guide!)
The NC Mall's
Haunted Hijinks
event has begun! Purchase a mallet pack from the Halloween shop, activate it, and bop a ghost. Please read the
FAQ
for more information. Noteworthy tidbits:
Can I participate in this on my side account(s)? Yes.
If I miss a day, will I be able to claim that past prize? Yes, but you must do so by November 6th.
Today's prize is Orange Contacts. Click on the image below to see some models for it.




Costume Contest: The Final Round!
Posted by Suzuka
Posted on October 23, 2011, 8:08 pm NST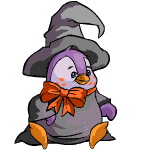 It's the final round of our
Fifth Annual Costume Contest
! The top
30
pets from the last round of voting are up, and you've got only
1
vote this time - so make it count!
You may now
vote
for the pet you think is truly better than all the rest. Voting will close at midnight on Saturday, October 29th; the winners will be announced on Monday, October 31st - the spookiest day of the year!
» Vote now! «
Best of luck to the all the finalists!
Haunted Faire - Masks of Dread Begins!
Posted by Illusioniste
Posted on October 25, 2011, 3:19 pm NST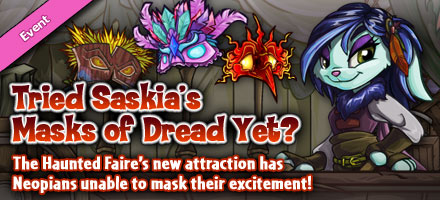 The event you've all been waiting for is here!
Before you begin, you should know that there is a quest pack available at the
NC Mall
(Halloween shop). Buying and activating it will allow you to receive an exclusive NC item every time you complete a regular Masks of Dread quest. Of course, this part is completely optional!
Now, to go on a quest, head to
Saskia's cart
, pick a mask, read the clue you're given, and get explorin'! If you receive a grey screen, try refreshing the page.
Which mask will you choose?







You can read all about the quest solutions in our article about the Haunted Faire.
Note:
In order to qualify for a bonus prize, you must complete quests on the day of their release. October 25th's quest was released late, so you will have until the end of October 26th to complete it and still qualify. Make sure all your completed quests have a yellow check mark on them--that's how you know you're still eligible. Consult the
FAQ
for more information.