Your jnAccount:
Login
or
Register
| New to Jellyneo?
Click here!
News Archives
This page shows the available archives of our Neopets news. To start browsing, select a month below.
« Return to month listing

Shenkuu Shopkeepers + Caption 1086
Posted by Nynex
Posted on February 17, 2010, 5:04 pm NST
Shopkeepers: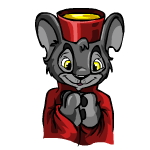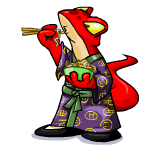 Caption: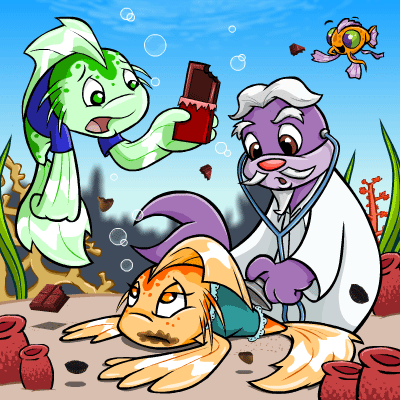 Caption Contest 1088
Posted by Nynex
Posted on February 18, 2010, 1:07 pm NST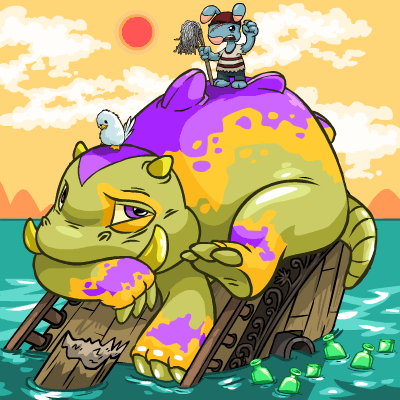 Daily Dare Coverage | Daily Dare Stat Images | Daily Dare Prize Previews


Tonu Day Roundup
Posted by Nynex
Posted on February 18, 2010, 4:50 pm NST
Don't forget to select your staff picks in the
Daily Dare Staff Tournament Challenge
. You have until 11:59:59 PM NST February 20th to make your final decision.
Also remember tomorrow is the
Petpet Park
Customer Appreciation Sale between 4-5PM NST. Don't miss out on this exclusive one park point item.
Frontpage Marquee: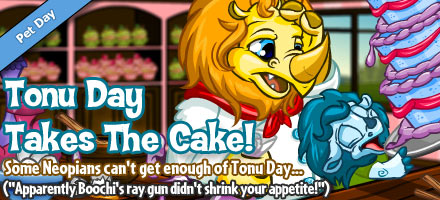 Colours: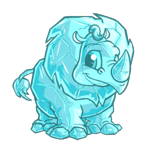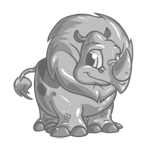 Ice | Silver

Clothes: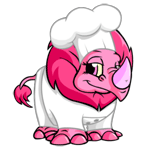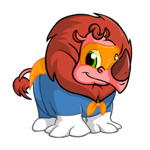 Caption: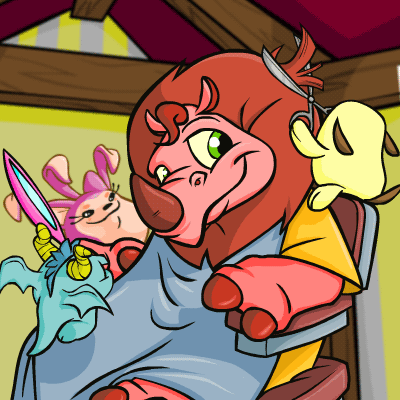 Food:



Daily Dare Coverage | Daily Dare Stat Images | Daily Dare Prize Previews

Hidden Tower Update:
As some of you noticed, on Feb 17th, the Hidden Tower had a 3% discount for account older than 60 months. It seems as if this will be a once a month random event. So if you're planning on buying something from the Hidden Tower and your account is over 60 months, it's best to wait for the discount!

Mynci Day
Posted by Nynex
Posted on February 23, 2010, 2:28 pm NST
Frontpage Marquee: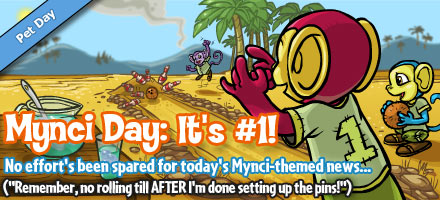 Colours: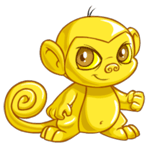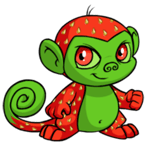 Gold | Strawberry

Clothes: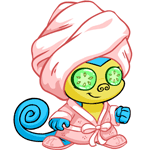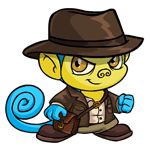 Items:

Daily Dare Coverage | Daily Dare Stat Images | Neopets Staff Tourney | Prize Previews


March NC Mall Collectible - Princess Lunara Parasol
Posted by Nynex
Posted on February 23, 2010, 3:13 pm NST
March's NC Mall Collectors Item will feature
Princess Lunara
. Remember, this item will only be on sale through the month of March.
MME5-S1: Ancient Blumaroo Sentinels has been spotted in the NC Mall. You can find it in the specialty section.
Previews available
.
Premium Beta:
Premium members are now able to beta test a new version of
Kass Basher
.

Uni Day Roundup
Posted by Nynex
Posted on February 25, 2010, 2:14 pm NST
Frontpage Marquee: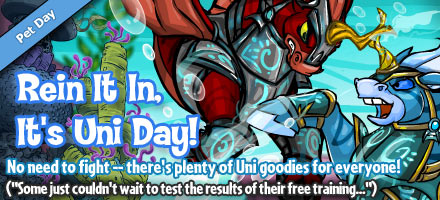 Colour: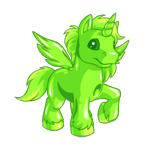 Jelly

Transmogrification Potion:


Clothes: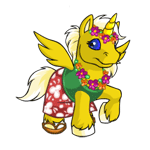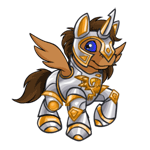 Caption: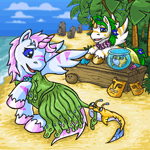 Daily Dare Coverage | Daily Dare Stat Images | Neopets Staff Tourney | Prize Previews

New Captions Coming Soon
Posted by Dave
Posted on February 26, 2010, 3:05 pm NST
Next week's caption contests are up. See if you can come up with something funny early to submit. :D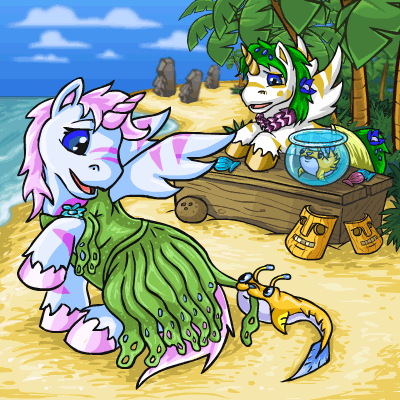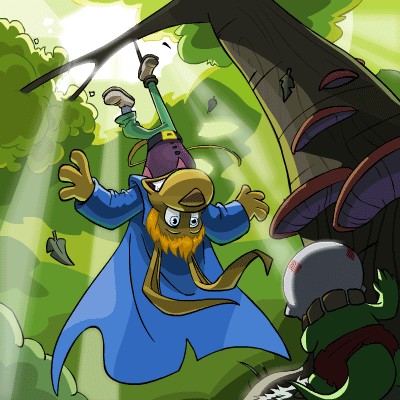 Also, check back this weekend for a special "infomercial" post we have planned. :) I think it's something that every Neopian will be able to take something from.
A Note on Account Security
Posted by Dave
Posted on February 27, 2010, 1:09 pm NST
Hey folks. For this week's feature spotlight, we're going to do something a little different. Instead of introducing a new feature or spotlighting an old feature, I decided to give some highlights about keeping your Neopets account safe and secure. It's a long post, I know, but we've been hearing a lot of Neopets security concerns recently across the Neoboards and forums, so I wanted to address some of them and hopefully get everyone out there to beef up their security. (This is for all you paranoid and panicky folks out there. :P Just keep reading and you won't need to panic anymore!)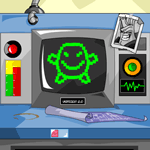 Basic Security
In today's Internet, we are keeping more and more data about ourselves online. This, of course, has led to more and more attempts on crackers gaining access to your online accounts. However, even if one of your accounts becomes compromised, you should take the follow preventative steps beforehand to minimize damage:
Use a different password for each account you register online.
I cannot stress this enough. If you use the same password for more than one account and one of those accounts gets cracked, then the other accounts you have the same password on have a high chance of also being cracked!



Be careful what information you post.
You may not care about posting your birthday or the names of your friends, but if you use any of that information in your password recovery questions, that gives crackers a better chance of getting into your accounts since they might find out "What is your birth town?" or "What is your mother's maiden name?"



Make sure your email is SUPER secure.
I cannot stress this even more than the top point. If anyone gains access to your email account, they have access to most of your other online accounts which let you recover passwords via emails. More often than not, Neopets accounts are stolen due to the owner's email being compromised. Make sure you use a strong, unique password for this one. If you need help remembering all your passwords and PINs, you can write them down and store them some place safe. If you choose to keep this information in a text file, there's a small chance that a virus can obtain access to it on your computer, but if you take other steps in keeping your browsing secure, this is unlikely.



Change passwords frequently.
I highly recommend changing your passwords at least once per month. Just in case information about your accounts gets mined and stored somewhere, if you change your password frequently, a cracker cannot come back and access your account that he cracked a couple months back without your knowledge.



Be careful what you download.
This is a no-brainer, but if you download a file from a fishy site, there's a chance it'll come packaged with spyware/malware or a virus to infect your computer. Only download things from sites you trust.



Use the most up-to-date version of your browser.
This is also extremely important. If you're using old browser software, you are at HIGH risk of having your accounts hacked. As browsers evolve and change versions, holes are patched that were previously used by crackers to obtain access to your accounts. A cookie grabber that works today may be rendered useless with the next browser upgrade you install. We highly recommend using: Internet Explorer 8, Firefox 3.6, Safari 4, or Chrome 4. Any previous versions may have unpatched holes that can lead to your accounts being compromised.



Use an anti-virus program.
This comes with most computers. Anti-virus programs don't always help with web based attacks like cookie grabbers, but they are extremely useful in guarding you against anything that gets downloaded to your computer.



Update your computer whenever possible.
Just like keeping your browser up-to-date, make sure you always download and install patches and updates for your computer's operating system (whether it be Windows, Mac, or Linux) and any programs you use. You might think that these updates are pointless, but they actually patch a lot of security holes in your computer that an outside cracker can exploit to do much worse than steal your Neopets account.
Useful Browser Add-Ons
Sometimes, not all browsers are up to par on the best ways to protect users. Usually, this is where browser add-ons come into play. We have a few popular ones listed below that will add an additional layer of security for you:
Ad-Block Plus for Firefox
This add-on not only blocks annoying advertisements, but also blocks any malware or spyware that can possibly be embedded in fishy ads. (Even Neopets.com has bad ads on occasion that accidentally get through with spyware.) See our ad-block for Firefox guide for more info.



NoScript for Firefox
This is a powerful add-on that blocks scripts from executing unless you explicitly give them permission. In other words, when you're on Neopets, you can allow ONLY scripts from neopets.com. This can literally bring cookie grabbers to a stand still. However, you may not completely disable Javascript on Neopets.com. Disabling Javascript completely can get you frozen, so make sure you just allow scripts from neopets.com to run.



AdThwart for Google Chrome
Just like Ad Block Plus for Firefox, this blocks ads from displaying, but is not as robust since it doesn't block ads from loading, just from displaying. (Currently, Chrome does not allow that type of access by extensions.) See our ad-block for Chrome guide for more info.



The above extensions are "use at your own risk." They are produced by developers outside of the browser's development team, but in general are great additions. Currently, Internet Explorer and Safari do not have extensions as an option, so there are no similar options that enhance security.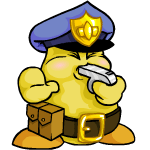 Neopets Security
The above information can be applied to literally all of your online accounts, from Facebook to Twitter to Gmail. However, here are some specific measures for keeping your Neopets and jnAccounts safe.
Use different passwords across your jnAccount and Neopets accounts.
Jellyneo is a secure site, as are most of the well known Neopets fan sites. (If you'd like to get in touch with us regarding security, please drop a line to dave at jellyneo dot net. We love hearing from smart folks about how to improve our security. :D) Despite that, though, it is still a good idea to always use different passwords on Neopets and on fan sites.



Apply a PIN number to your Neopets account.
Sorry, but if someone got into your Neopets account and stole everything since you did not have a PIN number applied, we have no sympathy for you. You can drastically reduce account loss by applying a PIN number to your account to protect areas that you have a lot of NP invested in. Not having a PIN is like running a bank and keeping the vault with all the money wide open for anyone to peruse. Do not make your Neopets PIN the same as your real life PIN!



Change your PIN and password frequently.
Like we said above, change your account passwords on Neopets and JN frequently. It also helps to change the PIN number you use as well.



Be wary of links.
Be wary of anyone sending you a link to any site off of Neopets.com or Jellyneo.net. We can vouch for the fact that Neopets and Jellyneo are safe, but we can't vouch for other sites out there. That's not to say that all links are dangerous, as most are not. However, be particularly wary about clicking links with a lot of gibberish in them like %54%48%49%53%20%49%53%20%41%53%43%41%4D.



Do not buy Neopoints or Neopets items for real-life currency.
A lot of sites that offer to sell you Neopoints for real life money $$$ are often scams and you'll either lose your money or your account. If you don't lose anything, you'll eventually have your account frozen for purchasing the Neopoints in the first place. It's easily trackable through the system, and TNT will catch you. (And more often than not, those Neopoints you're buying come from cookie grabbed accounts.) There are many ways to make a lot of NP legally!



Do not use cheat programs or programs that offer to get you Neopoints without you doing anything.
More often than not, the programs do not work and instead just steal your account data and send it back to the program developer.



Keep logs of your account information.
If you ever do lose your account to a cracker, you'll need to contact TNT to try and get it back. But do you see that big, scary Frozen Form they want you to fill out? Do you even know all of that information about your account? We recommend you take some time to write down what you'll need to fill out the frozen form so that you know what to write if you ever need to.
If you implement some, if not all, of the above safety tips, you'll be living in a much safer Internet. Keeping your accounts free from harm is ultimately
your
responsibility. Also, you should read up on our
Account Safety
page which exposes a lot of scams that go around that have nothing to do with how secure your password is, but rather involve you giving up your own password yourself.
If you would like to research more about safety and security exploits, there is a wealth of information available on online encyclopedias. Asking about security attacks on the Neoboards can sometimes lead to false, paranoid information.
We encourage you all to share your own tips in the comments on this post. There are so many options out there, that it's unlikely that we hit them all in this post.