Your jnAccount:
Login
or
Register
| New to Jellyneo?
Click here!
News Archives
This page shows the available archives of our Neopets news. To start browsing, select a month below.
« Return to month listing
New Snow Petpet Colours
Posted by Nynex
Posted on December 21, 2010, 2:35 pm NST



Gypmu | Marlock
The Faeries' Ruin - Chapter 17 - The End!
Posted by Illusioniste
Posted on December 23, 2010, 10:43 am NST
Chapter 17
is out, and the aftermath of Xandra's actions have left Brynn in tears. Will Fyora be able to help? The last part of the conclusion will most likely be released after TNT's week off.

As mentioned on the
main plot page
:
The plot is over, but the puzzles will still be available until the end of the day NST on 31 December. (That is, until 2010-12-31 23:59:59.) As soon as it's 2011, the puzzles will be disabled so that we can tally scores. So complete those achievements while you still can!
Psst, and check out
the revamped Faerieland!
All the faeries have returned to normal and left the
Faerie Festival
to rebuild. It's a new beginning for the former city in the clouds...
Hope you enjoyed all the puzzles and battling, and thank you for sticking with JN's plot coverage! Will kinda miss the plot panic... ;)
The Faeries' Ruin plot was brought to you by the letter P and the number 1.
And, of course, by Mr. Insane!
Follow the adventure of him and his beard here.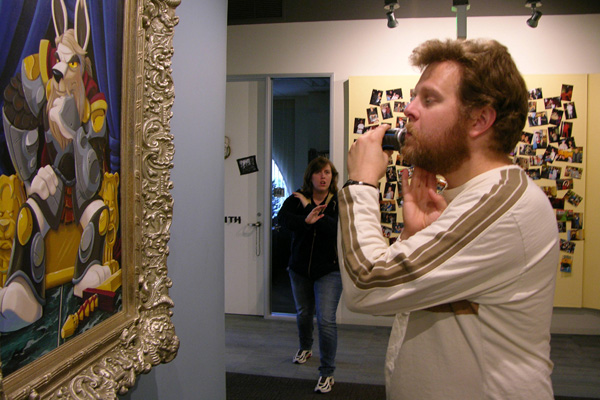 Caption Contest 1175 and NC Goodies
Posted by Nynex
Posted on December 23, 2010, 4:59 pm NST
Caption: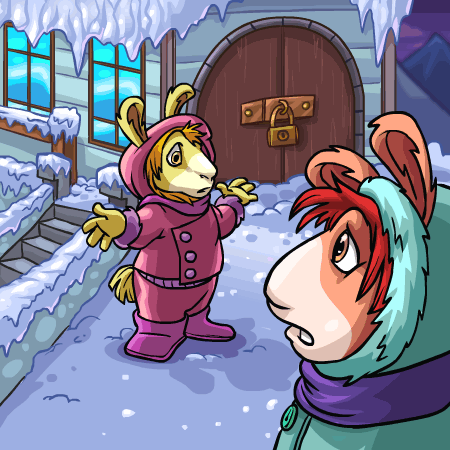 Where did TNT go?!?
The
MME8-S1: Shining Icy Dreamscape Background
will be released in the NC Mall soon. (Possible stages: Icicle Garland, Large Growing Flowers, Growing Flower Vines, Full Flower Facepaint, Flower Necklace, Flower Bodysuit and Flower Shower).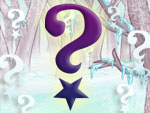 New Years Mystery Capsule:
New Years Sparkler Shower:

Habitarium:
Looks like there will be an update to the Habitarium after the holiday break, we have discovered a set of Snow Ink droppers for each P3!



Jubjub Power Bounce:
The final set of Holiday prizes are released. View our
Jubjub Power Bounce Guide
to see all the possible prizes.
Nickelodeon Virtual Worlds: Monkey Quest
Posted by Nynex
Posted on December 23, 2010, 9:28 pm NST
A new MMO from the Nickelodeon Virtual Worlds group has opened for beta testing. Although this new
Monkey Quest
is not tied to the world of Neopia, some of its developers include members of TNT (for example,
Snarkie
, as indicated on her lookup). We thought we would let you know about this new beta test so you don't miss out on an opportunity to test out a new online game.
Monkey Quest is Nickelodeon's new free-to-play, massively multiplayer online game (MMOG) set in the amazing World of Ook. In it you create your very own Monkey and set off on exciting adventures to explore mysterious lands, battle ferocious monsters, and discover the secrets of the lost Monkey King.

As you play, your Monkey grows more powerful, unlocking each new Monkey tribe by completing quests, defeating monsters, solving puzzles, and proving your worth to the powerful tribal Monkey leaders. If you are successful, each tribe will grant you new powers and abilities that you can specialize in to become a tribal master, or that you can mix and match to create a style all your own.

Will you be the Monkey that saves Ook? Join the adventure today!
Welcome to the Monkey Quest Closed Beta! We're thrilled you've decided to play our game. By becoming a beta tester, you're helping make improvements to the game before it's open for everyone to play. Closed beta means the game isn't done, yet. So, as you play, you may encounter bugs, longer-than-usual load times, occasional shut downs, and general quirkiness.

Beta testers get a sneak peek at Nickelodeon's new MMOG. In Monkey Quest, you can create your very own monkey, go on quests, battle monsters, gear up, and meet other monkeys as part of our special closed beta group.

Monkey Quest will be open every Thursday - Monday for the first few weeks of the closed beta. We need time between play sessions to fix bugs and add new features. We'll let you know when it's open 24/7.

During closed beta, we will periodically wipe player accounts as we continue to fine tune the game. At the end of closed beta, we will clear all account data but will keep usernames and passwords. You will not have to create a new account after closed beta ends.

Ask your friends to join the closed beta with you! Play the game, report bugs, make suggestions. We want to hear from our beta testers to get the game ready to launch early next year!

Watch your inbox for updates from The Monkey Quest Team. See you in the World of Ook!
Aisha Day Colours
Posted by Nynex
Posted on December 28, 2010, 8:09 am NST
Colours:



Maractite | Woodland