Your jnAccount:
Login
or
Register
| New to Jellyneo?
Click here!
News Archives
This page shows the available archives of our Neopets news. To start browsing, select a month below.
« Return to month listing

New Game - Krawk Island Slot
Posted by Nynex
Posted on April 21, 2009, 12:52 pm NST
It's finally making a comeback!
Buttons: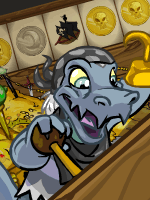 Gameroom
JN Negg Hunt Update:
We're still busy tabulating away the winners of the Negg hunt... we should have results within a day or so! :D

New Pwerko Colours & Faerieland Colouring Page
Posted by Nynex
Posted on April 22, 2009, 8:23 pm NST
Pwerko



Black | Starry

Faerieland Coloring page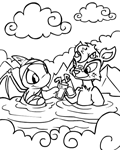 Caption #1002
Posted by Nynex
Posted on April 23, 2009, 2:10 pm NST
Poor Plushie Kacheek ;-;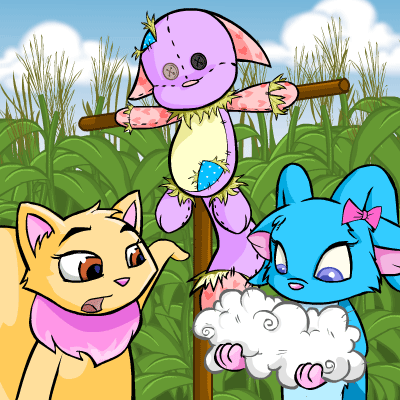 Petpet Park - Load Test 3
Posted by Nynex
Posted on April 23, 2009, 8:33 pm NST
There will be another
Petpet Park
load test on Saturday, April 25th, 2 - 4pm NST
Saturday, April 25th will bring many updates to the Park, and another load test!
Once again, the goal is to get as many people as possible in the Park at the same time to load test our servers and see if things explode! As always, lag, problems logging in, and other connection issues are possible during a load test. And just like last week, we will be making preparations prior to the start of the test, so you may be unable to log in until 2pm or later. We're grateful for your patience during these tests!
Much work has been done this past week! Here are the things to note for Saturday's build:
Updated Website! - We'll be updating the website a bit, reorganising things and hopefully making it a bit easier to navigate. If you're new to the Park, the tutorial and the new FAQ sections may be helpful to you. Let us know if you find any problems with the site (once it goes up).

New jobs - There will (hopefully) be 2 more jobs for you to test out. Mr. Grimsby finally divulges his use for that black apple, and Angry Pete will need your help with a rather suspicious package.

Job Tracker - Now you can see what job you're on, and what its tasks were, just in case you forgot! Click on your profile (far left button in the bottom bar) and then click on the Jobs tab. Your job, if you have one, will be listed there. (The design of the page isn't quite done yet, but it should work! Please give it a look.)

Standard Chat - We'd like to test Standard Chat a bit, so a very light version has been added to the Park this build. (Things like :) don't work, we know. It's just temporary!) To switch between Easy and Standard Chat, click the toggle button to the left of the chat box. Standard Chat let's you type in your chat instead of selecting from phrases like with Easy Chat, so type in what you'd like to say and hit send (or the enter key on your keyboard). Words that aren't allowed will be red. If you have any problems with chat, be sure to report them using the Bug Report form.

Chat Log - If you're like us, you've missed a fair share of chat bubbles while roaming the Park. The chat log makes it possible to see what you missed. Click on it to see a history of chat and what people have said while you weren't looking. (The chat log is the first icon to the right of the chat bar. It looks like a notepad.)

Server Selection - Now you don't have to play alone. :) Server selection makes it possible to play on the same server as your friends. After you log in, a list of servers will be displayed. Make sure your friends choose the same server and you should see them in game!

Mini-Game Leaderboard Updates - This has been fixed so that the latest high scores are posted. The leaderboard is located in the Northwest corner of Park Pointe Square.

Wizard Walk Updates - The Petpets blocking the way have been removed and you can now play the game again.

Mini-Game Tiles - Art for the mini-game tiles has been updated. All single-player tiles are red. Two-player games are yellow. Three-player games are green. Four-player games are blue. All multi-player games still start when there are at least two players standing on the tiles.

More to Harvest! - New objects from which to harvest fruit (and other things) have been placed around the Park. See if you can find them, and shake away!

Where was I again? - If you log out of the game while in a zone other than Park Pointe Square, you will now remain in that zone when you log back in. No more running back to your favourite mini-game every time you log in. Hooray!

Abuse Report Form - You may have seen it last round, but the abuse report form is now up and running. You get to it using the badge in the top bar of the HUD, or from another player's mini-profile (the one that pops up when you click on another player's Petpet). Please do test this form, even if you can't find someone doing anything wrong. Simply fill out the form with false data, such as "testing the form." We assure you no one will be frozen simply because you filled out a test report! We are just testing the system.

Clear Your Cache - As always, it's a good idea to clear your cache before you begin testing so you are sure to have the latest version of the Park! If you need information on how to clear your cache, check out http://www.clearyourcache.com/.
*whew* Told you there was a lot!

Cybunny Day Roundup
Posted by Nynex
Posted on April 24, 2009, 5:47 pm NST
Header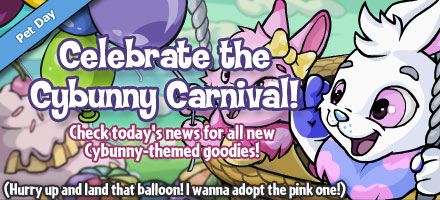 Clothes: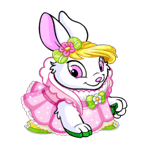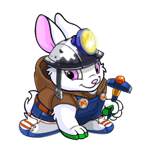 Caption: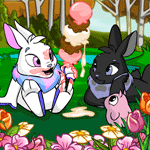 Item:

Food:
Colours: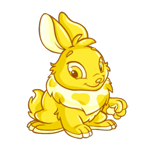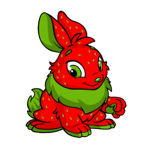 Gold | Strawberry

Mike Edit:
Avatars are making a come back!!! :D Check out this week's
NT Editorial
! Woohoo!

New Cybit Colours & Lost Desert Colouring Page
Posted by Nynex
Posted on April 27, 2009, 3:26 pm NST
Cybit



Green | Yellow

Lost Desert Colouring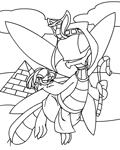 Caption #1004 & Petpet Park Load Test News
Posted by Nynex
Posted on April 27, 2009, 4:10 pm NST
Order in the Neopian Court!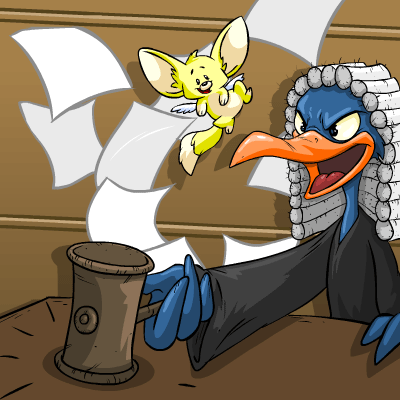 Special Edition Petpet Park Weekday Load Test!
- Tuesday, April 28th (Yes, tomorrow) between 1 - 6 pm NST will be the first load test held during a weekday!
For those interested in being a part of the closed beta testing, this will be your last chance to get access to the park - Go
sign up for an account
now! You will use your neopets account name & password (you do not need to register a new account). After Tuesday's test, there will be no more beta spots opening.
Hello again, beta testers! We'll be holding our next test on a weekday this time - Tuesday, April 28th from 1 - 6 pm NST. That's tomorrow!

Our servers seem to handle the two hour tests pretty well, so this time we're going with five hours of testing goodness. We realise you may not be able to stick around for the whole thing. ;) No worries. Please come visit the Park for as long as you can. Every visitor counts during a load test!

As always, a load test may bring lag and log in issues, the server may boot you out for no reason, things may be broken... all that fun stuff. If you get booted, please try to log back in. Every attempt helps. We appreciate your patience during the test!

We've fixed quite a few things since Saturday's test, including the broken quests and some issues with the mini-games. The biggest news, however, is that we're adding a load of other new items for you to use in Petpet customisation. Hooray for variety! Please join us to test out buying and using these items to make sure they are all working properly.

Thank you in advance for your help! We're planning a little surprise for all you loyal testers a little later in the week to show our appreciation. We'll have more information on that soon.

See you in the Park!

New Shopkeepers
Posted by Nynex
Posted on April 28, 2009, 1:31 pm NST
New
Lab Ray Scientist
and Tyrannian Cybunny Shopkeepers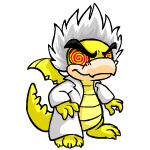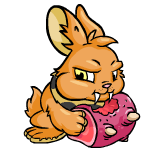 Lupe Day Goodies
Posted by Nynex
Posted on April 29, 2009, 2:48 pm NST
Item:
Fun Images:
Colours:

Spotted | Jelly
[Click for larger Preview]

Colours thanks to neocolours.de

June Premium Collectable Card
Posted by Nynex
Posted on April 29, 2009, 2:57 pm NST
Premium users will be awarded this Earth Faerie collectable card in June!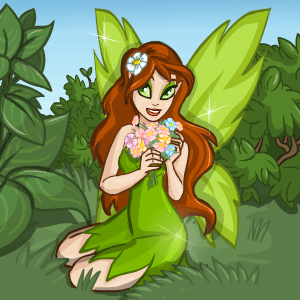 Key Quest Double Key & Virtual Prize Alert!
- Play
Key Quest
Thursday April 30th, and receive free rare virtual wearable items. You must enter a Key Quest game sometime between 4pm and 5pm NST (Pacific Time) to qualify for the virtual prizes. In order to get all three prizes you will have to play for the entire hour. Make sure to check out our
Guide to Key Quest
for game tips and prize listings.