Your jnAccount:
Login
or
Register
| New to Jellyneo?
Click here!
News Archives
This page shows the available archives of our Neopets news. To start browsing, select a month below.
« Return to month listing

Daily Dare Prize - Abigail Key Quest Token
Posted by Nynex
Posted on March 9, 2009, 7:28 pm NST
We have stumbled upon an exclusive
Abigail
Key Quest
token that will be given out as a prize during the
Daily Dare
. Check back on our
Daily Dare guide
for more information about the prizes given out this year.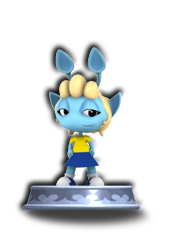 It's my turn now! :D
Also make use of the
Daily Dare stat counters
to show off your awesome gaming skills, on your user lookup or anywhere you want to display it. You can now feature how many Lulu & Double Dare wins you have achieved!

jnSafety Team Alert: Cookie Grabbers on the Loose!
Posted by Dave
Posted on March 10, 2009, 3:40 pm NST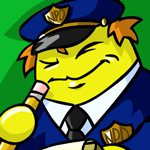 We have some breaking news here at JN! Well... not really. There's an un-patched cookie grabber on the loose. The scam involves visiting an off Neopets.com site, namely a URL involving the word "ripway." On the page, there's an embedded iFrame that exploits a hole on the Neopets.com site and allows the scammer to steal your login cookies.
What is also important is that they are advertising the page as a "Jellyneo News" site. I just want to make clear that this is
NOT
affiliated with Jellyneo in anyway, and we unfortunately have no control over the user who is doing this. The same hacker has been showing up over the past month or so spreading the link on JN, but after we sent a message to TNT informing them a couple weeks ago, they have not been able to patch it yet.
Most recently, the link has been proliferating on the Subeta website. So, if you ever see a suspicious link promising you free Neopoints, "jellyneonews", or free Subeta points, do
NOT
follow it.
If you think you clicked the link, change your Neopets account password as soon as possible, and you should then be fine. There's no need to really panic after that. :)

Caption #991
Posted by Nynex
Posted on March 11, 2009, 2:30 pm NST
Looks like some excitement over at the
Deserted Tomb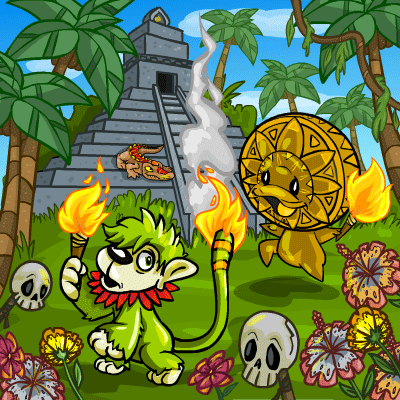 Scorchio Day Goodies
Posted by Nynex
Posted on March 12, 2009, 1:49 pm NST
Morphing Potions:



Baby | Desert

Item:

Fun Image:
Colours:

Jelly | Electric
[click for larger preview]
Jelly and Electric Scorchio thanks to neocolours.de

Illusen Day Goodies
Posted by Nynex
Posted on March 13, 2009, 6:21 pm NST
Header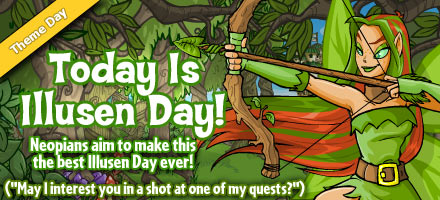 Shopkeepers: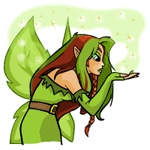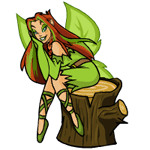 Caption: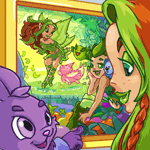 Items:
Art Gallery:



Avatar Reminder:
To unlock the
Illusen Doll
avatar, you will need to complete an
Illusen's Quest
on Illusen Day (March 17th).
Something Has Happened!
You are now eligible to use 'Illusen Doll' as an avatar on the NeoBoards!

Spring Merchandise Negg Hunt Freebies
Posted by Zador
Posted on March 17, 2009, 12:33 pm NST
Players in the United States and Canada (and a few select countries) can now visit certain pages in the Merchandise Catalogue on Neopets to receive exclusive Spring Merchandise Negg Hunt items and neopoints :)





Visit these five links to be awarded with an exclusive Merchandise Negg Hunt item and some neopoints:
Main
Catalogue
Wish List
Where to find it
Plushies
Here are the five items you will be awarded upon visiting the links (order does not matter):





This event is limited by country. United States, Canada, the Netherlands, Singapore (doesn't work for everyone there), Brazil, Australia, New Zealand and Argentina are confirmed to work. Changing one's country on Neopets does not work.
This event awards items and neopoints and is NOT allowed to be collected on your side accounts!

New Green Petpets
Posted by Nynex
Posted on March 17, 2009, 2:22 pm NST
These petpets won't need to be pinched!




Quadrapus | Snarhook | Spyder

Neogreeting & Colouring pages
Posted by Nynex
Posted on March 18, 2009, 11:24 am NST
Neogreeting: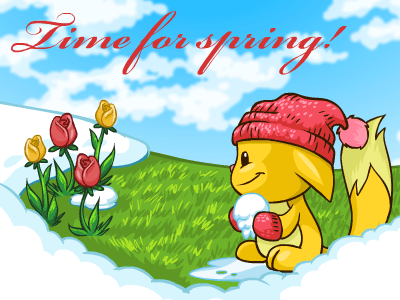 Faerieland & Haunted Woods Colouring Pages: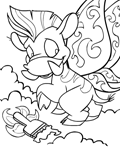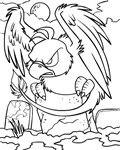 Caption #993
Posted by Nynex
Posted on March 18, 2009, 2:02 pm NST

New Game - Barf Boat (Premium Beta)
Posted by Nynex
Posted on March 19, 2009, 1:23 pm NST
This game is sure to make you woozy
Buttons: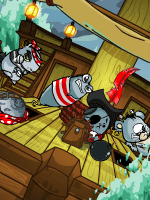 Description:
Captain Arf's little ship is docked beneath the Golden Dubloon in Krawk Island. Every night after the restaurant closes, they dump the leftover food overboard, and it lands on the deck of Captain Arf's ship. He gobbles the food down and promptly gets sick... just before he's about to set sail. His crew can feel the ship rocking from below deck and come up to check on their captain. Sometimes they even jump overboard to escape the wildly rocking boat!

Gameroom

Screenshots:
Game Menu | Instructions
Game | Game