Your jnAccount:
Login
or
Register
| New to Jellyneo?
Click here!
News Archives
This page shows the available archives of our Neopets news. To start browsing, select a month below.
« Return to month listing
Games Master Challenge 2009
Posted by Dave
Posted on November 24, 2009, 12:27 pm NST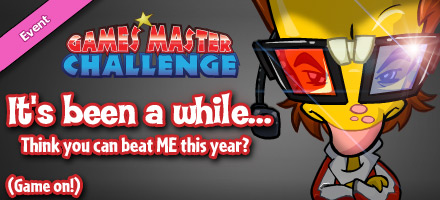 The
GMC (10th Anniversary Edition)
has begun! Check out our
Games Master Challenge Guide
for game challenges and prizes.
What is the GMC, you ask? It's a week long gaming extravaganza where the infamous
AAA
and
Lulu
set out gaming tasks each day for you to complete. If you can finish all of AAA's challenges, you'll get the top trophy, and if you can complete all of Lulu's, you usually get some fab Neocash item as a final prize.
Here are Lulu's NC tickets for this year:
Keep checking back to JN, as we'll have updates when new challenges go live!
And lastly, we'll leave with some possible prizes...
Atlas of the Ancients - Chapter 12
Posted by Dave
Posted on November 24, 2009, 12:38 pm NST
Chapter 12
is here! And indeed, the Atlas of the Ancients plot is now over. Stay tuned to JN over the next couple of days, as we'd like to get your opinion on the plot as a whole--what was good, what was bad, what you liked/disliked, etc. Until then, check out the
Games Master Challenge!
Frontpage Marquee: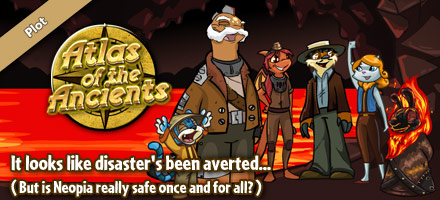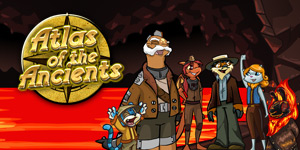 *pokes*

Atlas Of The Ancients Plot Guide | Step 8 Walkthrough | NC Challenge Guide
Tangor's Workshop Petpet Guide
New Moltara KQ Board
Posted by Dave
Posted on November 24, 2009, 1:10 pm NST
In other, less exciting than GMC and Atlas news,
Key Quest
has received a spiffy new Moltara themed board!
New Gobbler Colours
Posted by Nynex
Posted on November 24, 2009, 4:31 pm NST
These Gobblers were not harmed in the making of any Thanksgiving meals!





Ghost | Pink | Plushie | Purple
Magma Pets - How?
Posted by Dave
Posted on November 24, 2009, 5:00 pm NST
With the plot possibly coming to a close either today or within the week, there's a question that still remains on everybody's mind: how will we get one of those fab new magma pets?
Obviously, the first possibility is a paint brush. However, there's some speculation as to other possible methods, namely, a special magma pool.
Similar to the Rainbow Pool in Faerieland, it's thought that the magma pool below might be a bit special, especially in regards to our pets.
There are also two items released within the past week that describe the "secrets" and "magic" of a magma pool...

MME3-B1: Magma Pool Background
This fiery pool is quite magical...

Discovery of the Magma Pool
Learn the myths, legends and tales of how the magma pool was discovered and its secrets.
The questions we have so far:
Will there be a magma paint brush?
If no PB, is the magma pool a possibility?
How will we get access to this hypothetical magma pool?
Will access to the pool be a final plot prize only?
Or, will there be some new faerie quests similar to the Fountain Faerie Quests?
What are your thoughts on everything? Post and discuss in our comments while we wait for the news!
Usul Day Goodies
Posted by Nynex
Posted on November 25, 2009, 8:03 am NST
Petpet Park:
Wednesday's 1pp item is the Mining Hat. It can be found at the Fins Feather and Fashion between 4-5pm NST. Please check out our
Petpet Park Guide
for the newest job guides and activities.

Frontpage Marquee: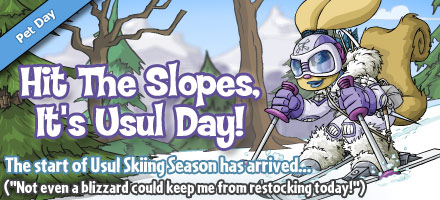 Plushies:

Striped | Purple

Clothes: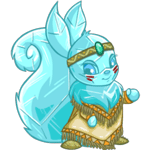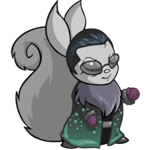 Colour: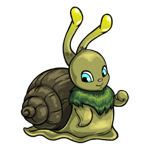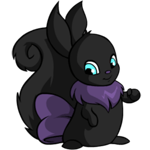 Maraquan | Shadow

Games Master Challenge Guide
Xweetok Day
Posted by Nynex
Posted on November 30, 2009, 1:40 pm NST
Frontpage Banner: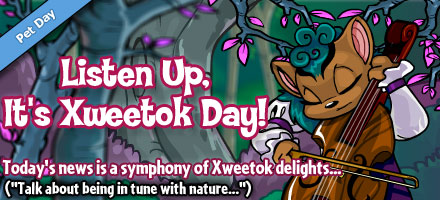 Colours: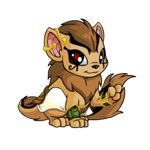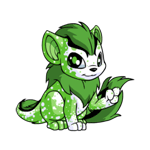 Desert | Speckled

Clothes: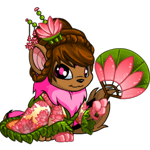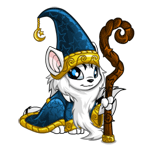 Morphing Potions:



Faerie | Island

Caption: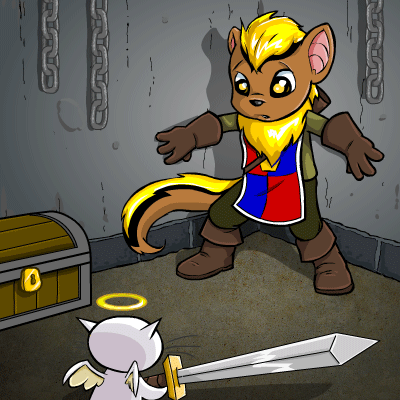 December NC Mall Heroes & Villains - Lord Kass
Posted by Nynex
Posted on November 30, 2009, 7:15 pm NST
December's NC Mall Heroes & Villains collectible will feature the villain
Lord Kass
. This item will only be available in the NC Mall during the month of December.

Games Master Challenge Guide