Your jnAccount:
Login
or
Register
| New to Jellyneo?
Click here!
News Archives
This page shows the available archives of our Neopets news. To start browsing, select a month below.
« Return to month listing

Burger King Promo Toys
Posted by Dave
Posted on August 19, 2008, 4:56 pm NST
As some of you were aware form our
last update
, Neopets toys are coming to the kids meals at your local Burger King! The promotion is slated for a release officially on August 25th, however, my local BK reports not starting until the first week of September, so I highly recommend calling your own BK and asking when they'll be starting. :) (It also wouldn't hurt to ask if they sell the toys by themselves.)
So, what kinds of toys will be released? Two kinds. ;) Both plushies and collectible figures will be given out. The following Neopets will be in plushie form: Bruce, Kacheek, Jubjub, and Mynci. The following will be in figure form: Blumaroo, Chomby, Grundo, Meerca, Moehog, Poogle, Shoyru, and Kougra. You can check out a full listing of the toys available on our affiliate website,
Neomerch
. (Check their first news post for a link to the catalog page, or look on their sidebar for the catalog dropdown menu and select "Burger King".)
Now, for some good and bad news! The good news is that each toy will come with a Rare Item Code to redeem! We're unsure of the prizes planned, but let's just say that the items "Fanciful Green Gemmed Crown" and "Purple Chomby Pancakes" might have something to do with it.
The bad news? This is a United States only promotion. Sorry to all of our international fans. :( (To eBay!)
Canada Update:
For those wondering about the toys coming to Canada, we had Joey peek out of his igloo to call some Canadian BKs, and they don't know what the next toy promo is, so it's unlikely that the toys will be in Canada in the next couple of weeks.
Oh, and check this
page
out.
Many thanks goes to
Neomerch
for all of the merchandise updates. :)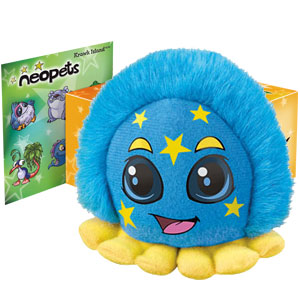 Why must I be so ugly? ;__;

Winter Colouring Pages
Posted by Nynex
Posted on August 20, 2008, 1:51 pm NST
A little early for snow, but you can find some new Terror Mountain Colouring Pages soon. And go cheer up a neofriend with a get well neogreeting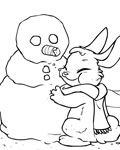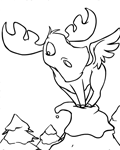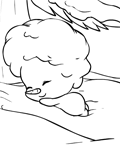 New Caption - Caption 937
Posted by Nynex
Posted on August 20, 2008, 1:51 pm NST
Who ordered the dung flavored slushie?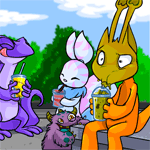 New Game - Petpet Pair-up
Posted by Nynex
Posted on August 20, 2008, 2:49 pm NST
Another petpet game is on the way
Buttons: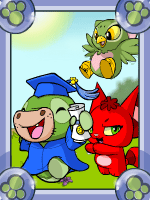 Gameroom
JN Update:
We have just set live a new version of our jnAccount registration page. If you have any troubles registering a jnAccount, please
let us know
! Also, we fixed some critical bugs in our auto-validation section that was preventing it from working... at all. :P Hurray for easier validation!
Also, let me remind you that Jellyneo's birthday is in
2 days!!!
We have some special things planned, so be sure to stop by on the 22nd for a couple surprises. ;)

Grundo Independence Day
Posted by Nynex
Posted on August 21, 2008, 2:15 pm NST
Shopkeepers: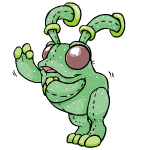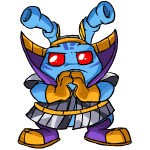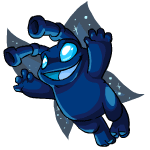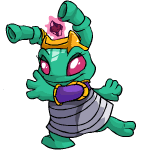 Icons:



Morphing Potions:





Baby | Blue | Pirate | Rainbow
Thanks to
Neonutters
for the blinking icon

Mutant Day Roundup
Posted by Nynex
Posted on August 21, 2008, 2:26 pm NST
No your pet does not have a cold, they are just preparing you some mutant day treats. yumm
Header: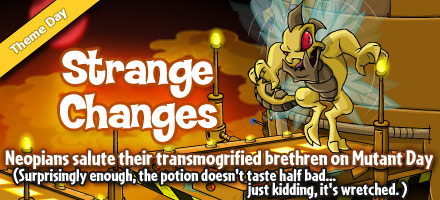 Petpets:





Bubblebee | Crokabek | Selket | Hippalop

Mutant Pet: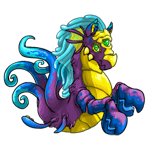 Peophin

Caption: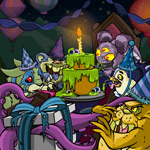 Items:




School Items:




Thanks to
NNoN
for the gluestick

Burger King Toys - Rare Items
Posted by Nynex
Posted on August 21, 2008, 3:04 pm NST
The
Neopets Toys
coming soon to the United States Burger King kids meals will come with a rare item code. These are some of the items you can get with the Burger King toys. Perhaps some of those questionable plushies won't be so bad after a shiny new item :3

Burger King Promo Toys & Rare Item codes: Update
Posted by Nynex
Posted on August 25, 2008, 4:29 pm NST
Important Notice:
If you were hoping to snag some of the
Rare item codes
from the
promo toys
, think again. Burger King has put the codes
on the kids meal bag
, so you will have to purchase a happy meal to get the item codes.

I come with the fries!

Geraptiku Colouring Pages
Posted by Nynex
Posted on August 26, 2008, 4:20 pm NST
Some new scenes for you to print up and color have shown from The Lost City of Geraptiku.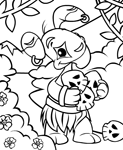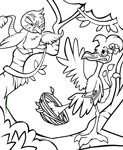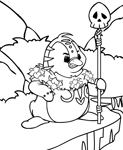 Burger King Promo Toys - More RIC items
Posted by Nynex
Posted on August 26, 2008, 5:57 pm NST
Thanks to one of our Item Adders hoeiva, we have a look at more of the Rare item code wearable backgrounds and garlands. Although most Burger King Neopets toys will not officially debut until September 1st, for those that do have codes to redeem, you can now
redeem them
. Remember that the code will be on the kids meal
bag
and not the toys. So you will have to purchase a kids meal, and hold on to that bag! (Canadian Burger King toys will feature the code on the promo toy box)
You can see more of the Rare Item code items
Here
.