Your jnAccount:
Login
or
Register
| New to Jellyneo?
Click here!
News Archives
This page shows the available archives of our Neopets news. To start browsing, select a month below.
« Return to month listing

Zombie Shopkeepers
Posted by Nynex
Posted on July 21, 2008, 2:10 pm NST
I think something undead is lurking in your shop!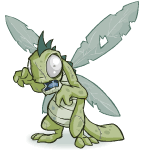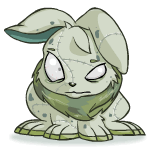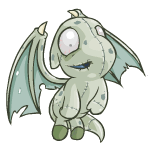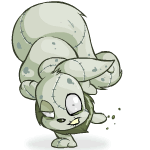 New NC Mall Feature: Gallery Option
Posted by Dave
Posted on July 22, 2008, 10:04 am NST
And there was much rejoicing today within the NC Mall enthusiast community, as a new feature was unveiled: the ability to put NC Mall items into your gallery. Thanks goes to kyo107 for tipping us off!
This is great for those who have too many NC Mall items in their closets, or who simply want to display their items to the world. Since you cannot give NC Mall items away or delete them, capsule lovers often find their inventories filled to the brim, so the ability to stash them away somewhere was definitely a smart move on TNT's part!
As of right now, you must click on each item in your inventory that you would like to add to your gallery and then select it from the drop-down action menu in the pop-up. You cannot use Quick Stock for adding NC items to your gallery as of right now. :(
One small caveat though... when putting the items into your gallery, they remain on your inventory page. We're not sure if this is an intentional feature, or a temporary glitch (probably glitch... since clicking on the item will give a message saying it's not there), but at least you can display them in your gallery now! :D
Check it out in action below!

Peophin Goodies Update
Posted by Nynex
Posted on July 22, 2008, 2:35 pm NST
Clothing for your female peophin have shown up
Clothes:
Items:
Caption: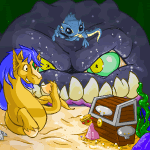 Morphing Potions:





Sketch | Desert | Pink | White


Citrus Day!
Posted by Nynex
Posted on July 22, 2008, 2:35 pm NST
Fruity, delicious and full of vitamin C!
Header: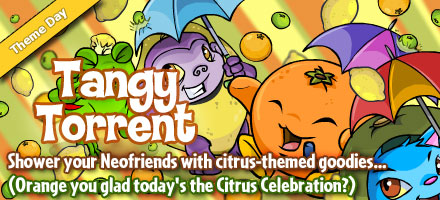 Wearable Background: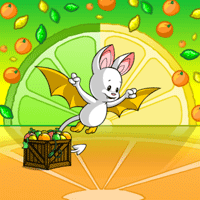 Icons:


Shopkeepers: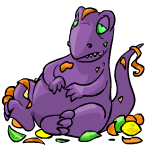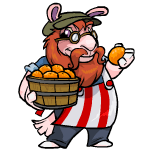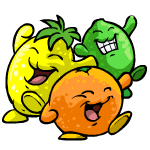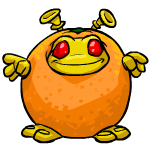 New Stopngo 400 Colours
Posted by Nynex
Posted on July 22, 2008, 4:21 pm NST





Blue | Orange | Pink | Yellow


Ruki Day Plushies
Posted by Nynex
Posted on July 22, 2008, 4:45 pm NST





Starry | Checkered | Desert | Speckled


New Game - Faerie's Folly
Posted by Nynex
Posted on July 23, 2008, 5:31 pm NST
Faerieland's newest game will be dropping in shortly.
Game Buttons: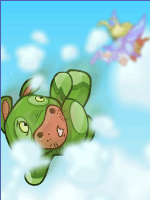 Gameroom

Game Release - Neopets Key Quest
Posted by Nynex
Posted on July 23, 2008, 6:03 pm NST
More stable versions of the beta are being tested, and the excitment for the release of Key Quest is building!
Marquee: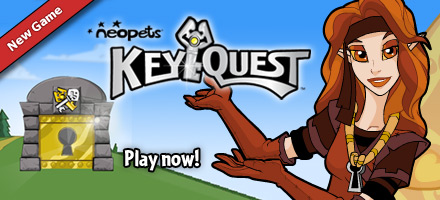 Gameroom Marquee: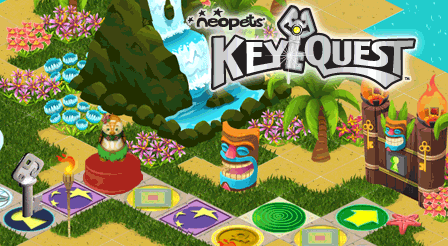 Game Buttons: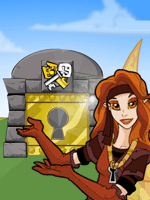 Gameroom
Game & Beta Information

Neohomes 2.0 - Coming VERY Soon!!
Posted by Dave
Posted on July 23, 2008, 7:04 pm NST
Neohomes 2.0 are soooo close to being unveiled! We have even more news to bring you about their release!
The latest is these new furniture items that have been uncovered! These seven items will be sold exclusively in the NC Mall once Neohomes 2.0 are released. :) (I'm liking the mutant stuff!)
There is also a new "Neohome" link ready to be released in the "My Account" dropdown menu of the top Neopets navigation bar.
And let's not forget the fun new furniture that we found that you'll be able to purchase for Neopoints. :)
There is also the much simpler starter pack furniture items that have been popping up in the Employment Agency in Faerieland. For a full rundown of all of the furniture, floor tiles, and wall paints,
check out our previous news post
.
Some older Neohome items have also been marked with a tan background and (neohome) in inventories. Presumably, these will be available upfront to put in the new Neohomes, and the older ones will be slowly converted over (or, at least let's hope so...).

Neohomes 2.0 in Beta
Posted by Dave
Posted on July 23, 2008, 8:07 pm NST
Coincidentally, right after we brought you news on more furniture items, Neohomes 2.0 popped into Premium Beta! So, if you're a premie member, hop on over to the portal and grab a spot!
If you're not, here's some screenshots we have of the new, Neohomes 2.0!
From what we've been able to gather, classic Neohomes are here to stay, so if you're worried that your third floor swimming pool complete with sea life was going to be utterly ruined... think again! You will presumably have the option to make a spiffy new Neohome with your pets, along with keeping the old one that you have worked on.
Without further ado, here is Neohomes 2.0!
Of course, the first thing you can do is check out the new "welcome" page telling you everything you can do, and guiding you along to making your Neohome.
You'll be shown a list of locations to choose from, and each world of Neopia is well represented... even Lutari Island!
For what all of the Neohome locations look like, check out the links below:
Mystery Island | Haunted Woods | Terror Mountain | Faerieland
Tyrannia | Lost Desert | Meridell | Roo Island
Brightvale | Maraqua | Darigan | Shenkuu
Altador | Kiko Lake | Krawk Island | Kreludor
Lutari Island | Virtupets | Neopia Central
Upon picking your location, you now have the option of either shopping for Neohome furniture, or going right to editing your house! (You'll be given a pack of random furniture items to get you started off with... mostly the simple blue/red/yellow/etc. items we showed you last week.)
Upon entering the Neohomes application, similar to customising your pet, you'll be given a quick tutorial on what is what, and how to get around.
Now... place your Neohome! The one shown is in Shenkuu.
As you'll notice, these are the items you can place into your Neohome. See the Shenkuu-house you saw in the last screenie? Yep, it's an item that you'll have to buy. (This gives room for multi-style houses that you can purchase and then use. :D)
This is the best part... you can even place your pets into your Neohome! They don't move around (yet), but they will stand in your Neohome, proudly wearing whatever funky clothing you've put onto him or her, greeting any other Neopians who drop in to check out your new Neohome. (Petpets are still "coming soon")
When placing an item, you have the option of rotating it, or moving it "up" or "down" to change how you see the item in your home. (For example, if you wanted to put a lamp on a table, you'd press the "up" button on the lamp, and the "down" button on the table to make the table go under the lamp instead of vice versa!)
And, you have the same options with your pets... they can be on the bed, or under it! (But no rotating at this time. :()
Look how happy they all look! :D
That's about it for the new beta! Hopefully all the bugs are worked out, and more info is released soon! If anything new pops up, we'll be sure to let you know!