Your jnAccount:
Login
or
Register
| New to Jellyneo?
Click here!
News Archives
This page shows the available archives of our Neopets news. To start browsing, select a month below.
« Return to month listing

Summer Shopkeepers
Posted by Nynex
Posted on June 26, 2008, 3:59 pm NST

New Friday Caption!
Posted by aznmiguel
Posted on June 26, 2008, 4:51 pm NST
New Caption for Friday!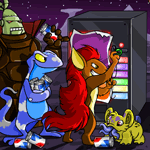 Click For Larger Version!
AC Record Images Referrals:
This is a reminder to those who are working on their
ACR referrals
. If you would like to get access to our private beta test, you have until July 6th to get your 3 referrals! At that time, we'll open up the beta for those who have their 3 referrals, and close off the referral program. So get referring!

Acara Day Summary
Posted by aznmiguel
Posted on June 27, 2008, 1:09 pm NST
Today's news will feature Acaras for Acara Day!
Marquee: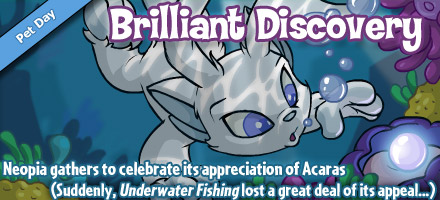 Color: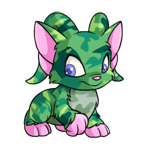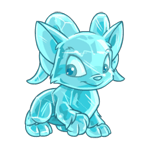 Clothes: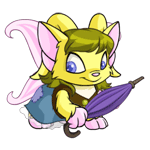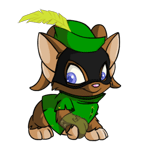 Items:


AC Staff Tourney Update:
In case you haven't seen, the
results for round 1
were posted earlier today. To see if you guessed correctly, make your way to the
guessing page
(submit for round 2 if you haven't already), and then on the success page, scroll down and click round 1 from the box at the bottom.
We have also just finished running the totals for who made the most correct guesses so far. Only 7 people were able to correctly guess all 8 winners of round 1 (but a ton more got 7 correct guesses). Don't forget to make your
round 2 guesses
. You have until tomorrow night at midnight NST to do so!

Daily Dare Prize - Megasuperb Prize Handed Out?
Posted by Terry
Posted on June 27, 2008, 4:22 pm NST
If you have not yet collected your
Daily Dare Megasuperb Prize
(the
AAA Gumball Machine
), you may want to head on over there and see if you can.

Dear TNT, I'm sure you have received many inquiries about the megasuperb prize for the Daily Dare, so I'm not going to repeat the problem. I understand that everyone makes mistakes, but I feel the best thing to do is to admit to them. If this glitch is not fixable that's fine, but if you could please, please address the concerns of all the megasuperb winners by acknowledging our questions. I, and many others, would feel much better (and less bitter) about the situation. Thank you very much.
We're sorry for the delay with those prizes. According to our project tracker that should have been fixed, though. Have you tried visiting the prize page?
Please leave a comment and tell us whether or not the
AAA Gumball Machine
has been handed out yet, as nobody on the jnStaff are Megasuperb people. :P Thanks!

Drugal Colours
Posted by Nynex
Posted on June 27, 2008, 4:40 pm NST





Blue | Orange | Pink | Yellow


Neohomes 2.0 - Coming to a Neopets site near you!
Posted by Dave
Posted on June 27, 2008, 9:37 pm NST
As some of you may have noticed, certain furniture items have been deemed as a "(neohome)" item in your inventory. This is almost certainly in preparation for Neohomes 2.0, which have been in the works for the past couple of months now.
There was also previously an option to put said items into your "Neohome Workshed." (It has since been removed.) Although we can't be sure what the workshed is, it's most likely a carbon copy of the Closet, but instead of housing wearables for your pets, it will house the furniture items you'd like to place into your Neohome.
So, what do you think of Neohomes being redone? Are you excited? Interested? Worried? Discuss it in our comments.

New Caption - Caption 922
Posted by Nynex
Posted on June 30, 2008, 1:24 pm NST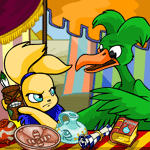 Notice:
The
Lost Desert Scratchcard Kiosk
has reopened. The Deserted Fairgrounds and Ice Caves Kiosks are still closed.

So... where's Adam and Donna?
Posted by Dave
Posted on June 30, 2008, 5:35 pm NST


For those who haven't noticed, famed creators of Neopets, Adam and Donna, haven't been working at Neopets since 2005 (which is actually a little known fact among most Neopians :P).
So, what have the two been up to the past three years? Well, after spending some time at home in Europe, they're now back in the States, not too far from the current Neopets HQ in Los Angeles, with a new gaming company:
Meteor Games
.
Right now, they're developing a new kind of MMO that they have big plans for. Plans are for it to be a casual game, nothing that would involve hours and hours of your time online playing. Instead, you'll be able to play for as little as 5 or 10 minutes at a time and still enjoy it.
For more info, and some cool looking concept art (I personally like the pumpkin head scarecrow in front of the spooky house with yellow eyes and a large mouth), check out the latest Wired article,
Inside Neopets Creators' Ambitious New MMO
by Earnest Cavalli.
Also, Adam and Donna will be at the Penny Arcade Expo later this summer (August 29-31) to demo their new game. So, if anyone is in Seattle, Washington and would like to go check it out, let us know! (Be sure to take lots of pictures!) It's only
$40
for a 3-day pass!