Your jnAccount:
Login
or
Register
| New to Jellyneo?
Click here!
News Archives
This page shows the available archives of our Neopets news. To start browsing, select a month below.
« Return to month listing

Nimmo Day Roundup
Posted by Nynex
Posted on June 12, 2008, 9:49 pm NST
Marquee: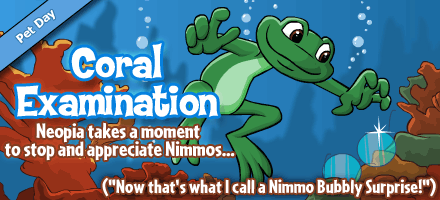 Colours: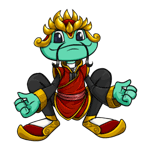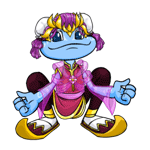 Royal Boy | Royal Girl

Clothes: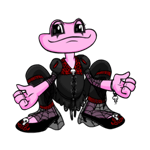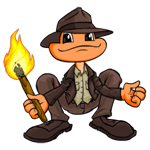 Icons:



Items:





Petpetpet Habitat Game Images
Posted by aznmiguel
Posted on June 13, 2008, 11:21 am NST
The soon-to-be-released Petpetpet Habitat game has some images to show for it.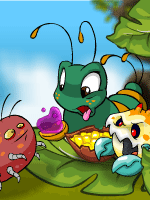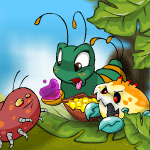 Game Center

New Altadorian Petpet Colours
Posted by Nynex
Posted on June 16, 2008, 3:58 pm NST




Rainbow Hermiteese | Fire Hydruplit | Black Garfir


Kau Day Roundup
Posted by Nynex
Posted on June 17, 2008, 6:39 pm NST
Marquee: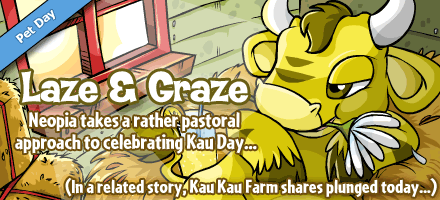 Colour: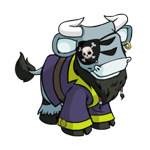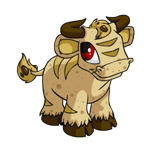 Pirate Kau | Biscuit

Clothes: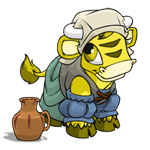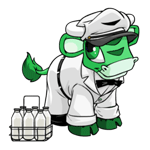 Wearable Background:


Series 3 Plushies -- Tokens + RIC Prizes
Posted by Dave
Posted on June 17, 2008, 11:33 pm NST
Well, series 3 is right around the corner of being officially released! (Even though my local Target
still
doesn't have series 2 out...) So, we now bring you the tokens and rare item code prizes that go with series 3!
Also, some good news from our friends over at
Neomerch.com
. One of their visitors spotted the series 3 plushies in a KB Toys store, which means that series 3 may be showing up in more than just Target stores!
Tokens:

















Neomerch also reports that the Electric colored pets above will be exclusive to Target stores, and that the Strawberry colored pets will be limited edition like Gold from series 1 and Silver from series 2. And now... the 57 rare item code prizes!
Rare Item Code Prizes
Hopefully my stinky Target will put series 2 on the shelves before series 3... I need an Island Bruce before I have to buy the Electric pets. :P

Series 3 Plushies
Posted by Dave
Posted on June 18, 2008, 6:22 pm NST
Last night we reported on the Series 3 KeyQuest tokens and Rare Item Code Prizes, and now, we bring you the actual plushies! I really don't think the Ixi translates well into real-life plushie form, though. (Click the images for the big versions!)


















Collector's Case Now Updated
Posted by Dave
Posted on June 19, 2008, 7:58 pm NST
Even more merchandise news is here! The
Collector Case
has been updated with the Series 3 plushies, along with a little extra surprise. A big thanks goes to Joe from
Neomerch
for the heads up. ;)
We have confirmation that the three electric plushies (Wocky, Shoyru and Cybunny) will be exclusive to Target stores in the U.S. Also, two more additional plushies, the Orange Meerca and Blue Chomby, will be exclusive to Wal-Mart stores across the U.S. and Canada! Here's some info on them below...










Caption Contest - Caption #920
Posted by Terry
Posted on June 23, 2008, 12:25 pm NST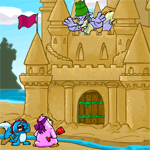 Click For Larger Image
Hehe, perhaps a new NeoHome location - Krawk Island Beach? :P

New Greeble Colours
Posted by Nynex
Posted on June 24, 2008, 2:51 pm NST




Black | Red | White
Reminder!
Today is the last day to get your guesses in for who will place in the top three slots in our
AC Staff Tourney
. If you haven't already made your guess, get on over to the
guessing page
! Submissions close at midnight NST tonight!!

NCMall - Ice Cream String Light
Posted by Terry
Posted on June 24, 2008, 6:21 pm NST

Oh, Ice Cream. Vanilla, Chocolate, Vanilla Chocolate, how I love your many flavours. Vanilla, so sweet and vanilla-y. Chocolate, so yummy and chocolate-y. Vanilla Chocolate, so nummy and vanolate-y. I don't think even House could resist you.
Now, go to the ice cream shop. One scoop, two scoops, three or four? That is the question, not to be or not to be. (Unless you want to be an ice cream cone. Then that's a great question. Then you got to ask yourself whether you'd like to be Vanilla, Chocolate or Vanilla Chocolate.) After the ice cream server asks you, leave.
Don't spoil your appetite eating dinner. Just skip to dessert. You can even make ice cream your dinner! While you're at it, you should have ice cream for breakfast and lunch! Ask your local hostess if they have ice cream. If they don't, ask your parents to buy you some. If they say no, then give them a kiss and deal. Then buy some ice cream and eat it. *nod*
Now, once you have ice cream, don't spill it! (If you do, hope that it falls on a sheet of paper towel... or it'll be something like a ten-sheeter. That's like 1/18 of a roll of paper towels.) Or you COULD spill your ice cream and test out the ten-sheeter statistic for yourself... Not that we'd like you to mess up your carpet. ;)
NOTE: We at Jellyneo do not approve of any of the above. I am just horribly bored. :P
By the way, the Ice Cream String Light is the Limited Edition item from the Summer Mystery Capsule. :P
Credit to
Bacon
for finding the String Light!
Notable Comments:
illusioniste - JN Staff
, 06/24/2008, 6:25 pm NST
Ice cream + warm cinnamon bun = heaven. :9