Your jnAccount:
Login
or
Register
| New to Jellyneo?
Click here!
News Archives
This page shows the available archives of our Neopets news. To start browsing, select a month below.
« Return to month listing

jnSafety Team Alert - Premium Email Scam
Posted by Terry
Posted on May 10, 2008, 6:09 pm NST
Hmm, I actually kind of like doing these newsposts. They're fun. (Of course, not fun because the posts are about scams but fun because I get to write. :P)
Anyways, there is an email being sent by a fake TNT Staff Member asking for a username, password and your PIN number because you posted your email address on Neopets. Below is a example email, received by our source. (Thanks, by the way!)
Fake TNT Staff Email Sample
Dear USERNAME,

One of our neomail monitors (Matt) discovered that you had posted your email address on our website, this causes problems that cannot be dealt with within our site. If you would have read the terms and conditions of the chat boards, you would have known this. To clear this from you record, (three strikes and your account will be frozen, this is your 1st warning) (If you do NOT reply to this message within 1 day of getting it your account will permanently be deleted and ALL your connecting accounts) reply to this message with these two things: 1. Send us the details on why you posted your email address. 2. Send us your Neopets user name and password so that we may verify that it was you and not a hacker who posted the email address. 3. Your pin number Don't worry, if you tell us your user name and password, we won't freeze you. We only advise you not to make more than four accounts. If you follow these instructions, your user name should be cleared of this offense. One more thing, we understand if you cannot remember when exactly you posted your email address this may be because our system is busy solving all different problems with the site that we do not attend to some problems immediately.

Yours Sincerely,
The Neopets Team
As stated in MANY, many Neopets Editorials and the
Wall of Shame
(and many other places as well), The Neopets Team will NEVER ask for your password and PIN Number. If you receive one of these emails, simply delete it.
It's also fairly obvious to tell between a real email Neopets email address and a fake email address. If they use a free email (e.g. @gmail, @yahoo, @hotmail/msn/live), it's most likely fake. If they do not use proper grammar, it's most likely fake. If it's not from "NAME@support.neopets.com", it's most likely fake. And if they ask for any account information (e.g. password/PIN number), it's VERY fake.
For more safety tips, head over to Jellyneo's
Account Safety
guide.

Pteri - Darigan Avatar!
Posted by Jen
Posted on May 12, 2008, 1:30 am NST
Just a friendly notice to anyone still needing the Pteri - Darigan Avatar, one has come of age! ;D Click here to get it! Don't dawdle, it'll only last today!
Too late :( It's another day older now.

Ka Ka!
Staff Hiring Update:
After a long weekend off, Dave will finally get to looking through the dozens of applications we've received for new Item DB Crew and Pet Directory Manager positions. So sit tight while he reads through them all. ;)

Moehog Day Roundup
Posted by Nynex
Posted on May 13, 2008, 1:48 pm NST

Destruct-O-Match III - Beta Testing
Posted by Nynex
Posted on May 15, 2008, 12:28 pm NST
News Banner:

Game Buttons: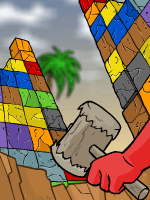 Description:
Mass hysteria broke out among the citizens of Tyrannia today, as they awoke to discover their most beloved landmarks blocked by huge piles of mysterious boulders! Hungry Neopians were turned away empty-handed from the Giant Omelette, and music lovers were disappointed to find the Concert Hall completely clogged with stones. Where the boulders came from is unknown, but Tyrannia's Council of Elders is begging fellow Neopians to come to Tyrannia and smash them!

Game room

Trophies:






Screenshots:
Menu | Menu
Instructions | Instructions | Instructions | Instructions
Classic Mode | Extreme Mode | Double Trouble Mode

Barbecuing Shopkeepers
Posted by Nynex
Posted on May 16, 2008, 4:00 pm NST
It's Hot! Lets get grilling!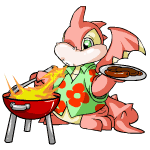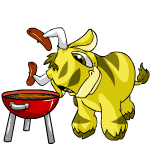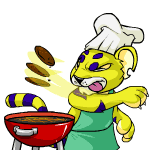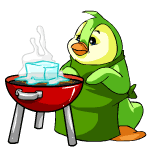 jnSafety Team Reminder - Altador Cup Prize Shops
Posted by Terry
Posted on May 18, 2008, 11:44 am NST
Yup, this is just a reminder that
ALL ALTADOR CUP PRIZE SHOPS WILL CLOSE ON THE 23rd
. Be sure to collect your prizes before May 23rd, because you'll lose your points if you don't!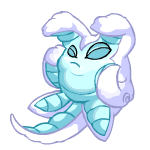 *yawwwwwnnnn* I'm so bored without any Altador Cup to play in...
Please make sure you redeem all of your Altador Cup prizes for the last two years by the 23rd of May 2008 as we will be closing those prize shops on the 23rd.
Prize Shop Links:
Altador Cup 2006 (AC I) | Altador Cup 2007 (AC II)

Tea Party Neogreetings
Posted by Nynex
Posted on May 19, 2008, 7:05 pm NST

Destruct-O-Match III - Game Update
Posted by Nynex
Posted on May 20, 2008, 1:36 pm NST
Destruct-O-Match III will be released in a few days for everyone to play.
Homepage Marquee: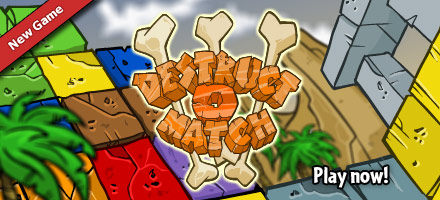 News Banner:

Gameroom Marquee: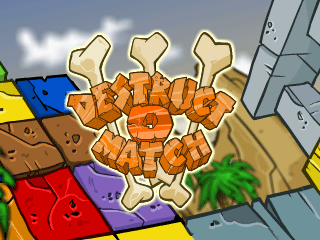 Game Buttons: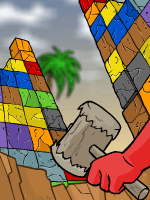 Description:
Mass hysteria broke out among the citizens of Tyrannia today, as they awoke to discover their most beloved landmarks blocked by huge piles of mysterious boulders! Hungry Neopians were turned away empty-handed from the Giant Omelette, and music lovers were disappointed to find the Concert Hall completely clogged with stones. Where the boulders came from is unknown, but Tyrannia's Council of Elders is begging fellow Neopians to come to Tyrannia and smash them!

Game room

Caption: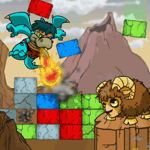 Trophies:



Screenshots:





Menu | Menu
Instructions | Instructions | Instructions | Instructions
Classic Mode | Extreme Mode | Double Trouble Mode