Your jnAccount:
Login
or
Register
| New to Jellyneo?
Click here!
News Archives
This page shows the available archives of our Neopets news. To start browsing, select a month below.
« Return to month listing

Future NC Mall Items
Posted by Dave
Posted on April 17, 2008, 6:35 pm NST
Straight from the NC Mall Neoboard itself, we have some interesting NC Mall items coming soon...




Neopets Circle Background | Neopets Marketplace Background | Golden Elite Garland





Floating Happiness Faerie Doll (:O) | Wind Up Number Six
We don't know when these items will be rolling out, but some of them may be apart of a new NC Mall shop called the "Elite Boutique". A couple of the items above have an "old Neopets" theme to them and the garland item has an older player theme. Perhaps some of it will be released in honor of the 1st Anniversary of customisation towards the end of this month. :) (Just to remind us all of the older times.)

Series 2 Collector Plushies
Posted by Dave
Posted on April 19, 2008, 8:41 am NST
Series 2 of the collector KeyQuest plushies will be coming out soon (possibly with KeyQuest itself!). Here's the plushies that will be debuting in series 2...





Blue Elephante | Camo Poogle | Cloud Meerca | Orange Kougra







Island Bruce | Island Jubjub | Island Kacheek | Speckled Uni







Silver Aisha | Silver Gelert | Silver Shoyru | Pink Cybunny
(probably the limited editions like their gold counterparts)





Spotted Kau | Yellow Xweetok
For more information on these plushies, including ones coming out as far away as this December, check out our friends over at
Neomerch.com
. The actual KeyQuest tokens that you'll be able to redeem are below. You can also view the greyed out versions in your Collectors Case. :P














And lastly... we have a whopping 47 rare item code prizes that you'll be able to obtain for redeeming the codes that come with each of the 14 plushies above! (I think this is our biggest news post ever. :P)

Kougra Day
Posted by Nynex
Posted on April 21, 2008, 12:40 am NST
Kougras will be available in two new colors!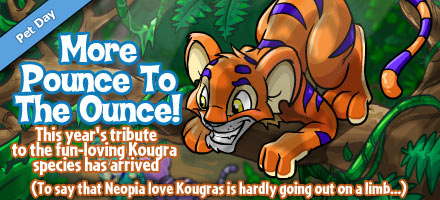 Colors: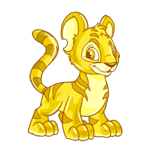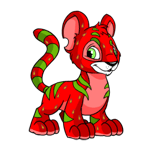 Gold | Strawberry

Clothes: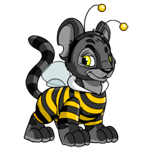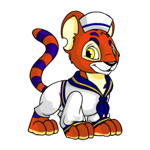 Background:

Caption: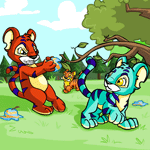 Thanks to shadowsuser in comments, via neocolours.de
and
Neonutters
for the background

Berry Bash
Posted by Nynex
Posted on April 21, 2008, 12:40 am NST
News banner:

Buttons: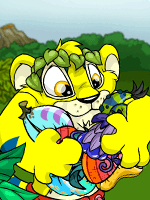 Description:
Help Rufus fulfill his duties as Grand Bogen by making sure that all the guests have a wonderful time! First, seat arriving guests by clicking on them and dragging them to a place at the table. Then serve each guest the berry that they ask for.

There are four types of guest you'll have to serve, and some of them are more demanding than others. It's Rufus's job to keep everybody happy by offering quick service and cleaning up when the guests have finished eating.

If Rufus successfully serves his patrons, while keeping them happy, he'll unlock new Gadgadsbogen berries!

Gameroom

Screenshots:
Menu
Instructions | Instructions
Game | Game | Game


Trophies





New Caption - Caption 904
Posted by Nynex
Posted on April 22, 2008, 2:42 pm NST

Courgette Day!
Posted by Nynex
Posted on April 22, 2008, 2:42 pm NST
Marquee: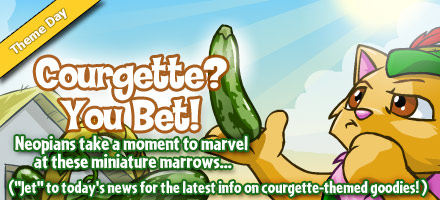 Shopkeepers: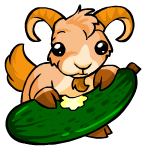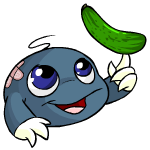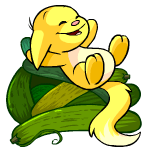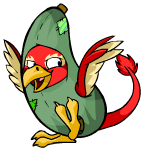 Items:

Cybunny Day Goodies
Posted by Nynex
Posted on April 23, 2008, 1:59 pm NST
Plushies:





Cloud | Fire | Pirate | White

Neogreetings:




Puzzles & Prizes
Posted by Nynex
Posted on April 23, 2008, 2:26 pm NST
Answer the following puzzles correctly and win a prize!

Puzzle 1:
Puzzles & Games book
Answer: Q: This petpet likes to hop on the clouds of Faerieland?
A: Miamouse

Prize:



Neopets Puzzles and Games
Puzzle Two:
How to Draw Trivia
Prizes:




How to Draw Guide | How to draw: Dark Faerie Sisters
Puzzle Three:
Ultimate Field Guide Trivia
Answers:


Rufus J. Wanderwart loves The Lost Desert's fascinating history! He was about to tell a tale of heroes and brave deeds when he was interrupted. Who interrupted Rufus? - Artemis Rambleshanks


While traveling through Meridell, Rufus J. Wanderwart takes an unusual detour. Where does he take his travelers? - Meridell Rubbish Dump


Many citizens of Brightvale have waited long lines to visit with King Hagen. When they reach his throne, they only find a single sign. What does the sign read? - Out Studying


Rufus J. Wanderwart's grandfather wrote a book. What is the title of this book? - Percival T. Wanderwart's Guide to Modern Adventuring


On the way to tour Meridell Castle, Rufus J. Wanderwart bumps into Barnaby-a fellow explorer. Barnaby asks about a specific place. What is the name of this place? - Jelly World


The book, 1001 Spells for You, comes in handy while traveling through the Haunted Woods! According to the book, what is the best way to banish a ghost? - Scare his pants off


In Altador's Hall of Heroes, what statue is directly across from the statue of King Altador? - Darkest Faerie



Prize:



The Ultimate Field Guide to Neopets
Puzzle Four:
Grey Faerie Chronicles
Answers:
When Nomi was released from Balthazar's jar, what immediately happened? - She grew


Nomi orders a sweet treat at Faerie Foods. What is it? - Faerie Fondant


What does Telos use to steal Nomi's faerie essence? - Amulet


Mayin gives Nomi a special present. What is it? - Bracelet


What was Nomi's answer to the Brain Tree's question? - Her name


What is the grand prize in the Faerie Festival? - Faerie Queen's Perodit Crown


Edna the Witch agrees to give Nomi a special spell. But first she needs Nomi to bring her three ingredients for her potion. What are they? - Black Sand, Red Poppies, Purple Juppie Java


What three species of Neopets does Nomi spot while flying over the Neopia Sea? - Koi, Flotsam, Acara


The first time Nomi sees Balthazar, she notices something perched on his shoulder. What is it? - Crokabek


How did Ullia fight off the Skeith? - Dive bombing


When Nomi first arrives in the Haunted Woods, she meets an Eyrie that helps her. What is the Eyrie's name? - Krestyl



Prize:



Nomi the Grey Faerie
Puzzle Five:
Ghoul Catchers - The Creepy Danger
Answers:
Something brushes against Sarn's leg when he jumps into the Old Swimming Hole. What is it? - Rainbow Primella


Who is a better tree climber? Sarn or Liva? - Sarn


Gnarthwal was hiding in a haunted castle. Who does the castle belong to? - Eliv Thade


What is Cramdill's favorite kind of pie? - Jumbleberry


Sarn travels into a cave to gather potions from a magician's lab. Who is the magician? - Quonsar


To receive information from the Brain Tree, Sarn must first correctly answer a riddle. What is Sarn's answer to the riddle? - Rain


What effect did the first tonic have on Sarn after he drank it? It made him: - Invisible


Sarn hears a soft sound when he first enters the Haunted Woods. What is making the sound?: - This answer seems to be glitched and will not be correct


Prize:



The Story of the Ghoul Catchers


Cybunny Carnival Day Roundup
Posted by Nynex
Posted on April 25, 2008, 2:38 pm NST
Marquee: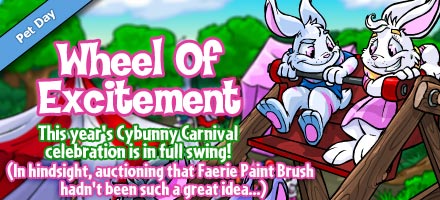 Colours: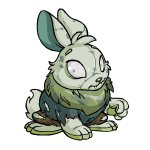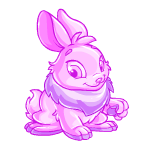 Zombie | Jelly

Clothes: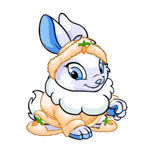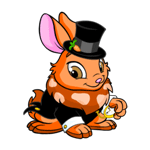 Plushies:





Cloud | Fire | Pirate | White

Neogreetings:





Petpetpet Habitat - In Beta
Posted by Nynex
Posted on April 25, 2008, 6:33 pm NST
Petpetpet Habitat is finally here! Premium beta testers can download the game by clicking the link on their beta testing module on the portal. Hopefully you are one of the lucky first 2,000 to sign-up. You can also join the other beta testers on the premium Petpetpet Habitats Beta neoboard.
All beta testers are given items in their inventory that can be transfered to the habitat game.
Plant special seed items in the habitat, the petpetpets will harvest supplies to build up the seeds into buildings like a hotel, school, hospital, and defense towers. The petpetpets need to sleep and eat to regain their health, or they will die. They will need to be able to protect their surroundings from enemies.
You gain levels as each building is constructed, and you will be able to nest and hatch eggs to bring more petpetpets into your habitat.
Game Items Update:
You can check out the special Items used in the game by selecting
Petpetpet Habitat
in the drop down menu of the Item Database.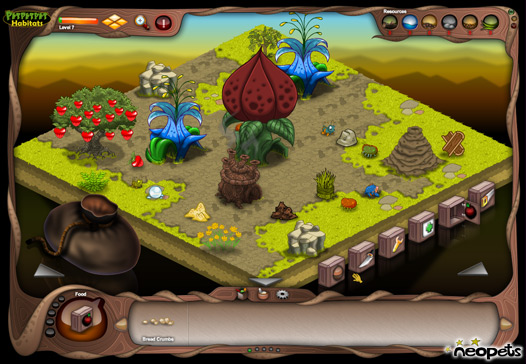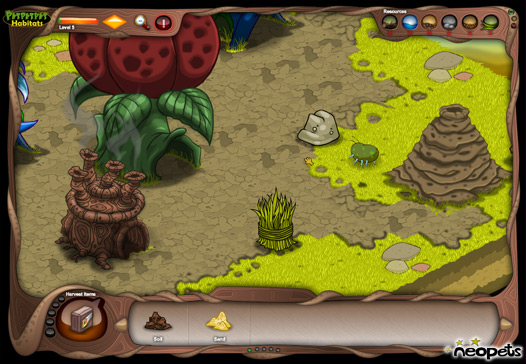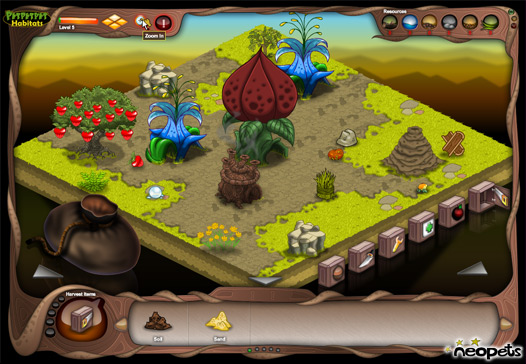 Faq | Faq | Faq | Faq | Faq

About | About
Game
Planting defence Seed | Planting Hospital Seed | Planting Factory Seed
Planting Nest Seed | Nesting
Leveling | Invasion | Enemy Fighting | Injury

Petpetpet Habitat Game Items

Stay tuned for more information on the special game items!
Also, everyone should be happy to know that the pound has been announced to be re-opened by Monday! If you would like to discuss the upcoming game and pound, join us on the
Forums
.