Your jnAccount:
Login
or
Register
| New to Jellyneo?
Click here!
News Archives
This page shows the available archives of our Neopets news. To start browsing, select a month below.
« Return to month listing

Korbat Day Goodies
Posted by Nynex
Posted on October 21, 2008, 3:34 pm NST
Korbats will be enjoying some new toys this year.
Items:

Mutant Graveyard of Doom II
Posted by Nynex
Posted on October 22, 2008, 12:03 am NST
The Haunted Woods has been shrieking and howling for a new game.
Game Buttons: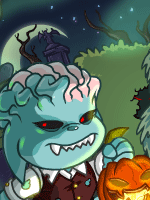 Gameroom
Reminder!
Voting in our
2nd Annual Costume Contest
will be ending in two days on Friday the 24th! We will most likely be closing the voting at or around 3pm NST so that we can have some time to tally up the votes and get the round two pets posted for Saturday. :) If you haven't voted yet,
click here
to get started!

Symol Day Roundup
Posted by Nynex
Posted on October 22, 2008, 2:58 pm NST
Header: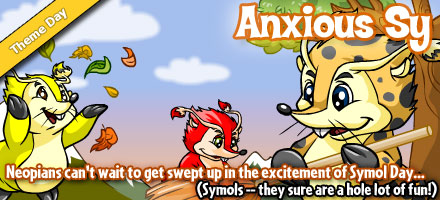 Colors:




Checkered | Disco | Purple

Items:




Shopkeepers: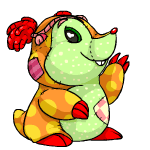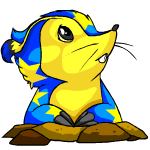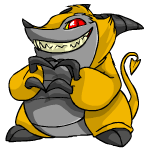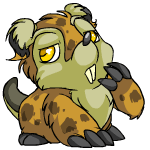 Korbat Day Shopkeepers
Posted by Nynex
Posted on October 22, 2008, 3:03 pm NST
Shopkeepers: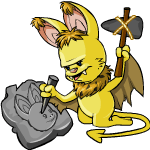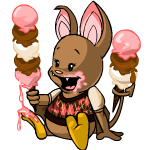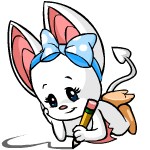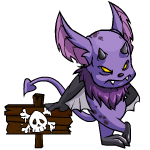 Series 5 - RIC Items
Posted by Nynex
Posted on October 22, 2008, 4:04 pm NST
Key Quest Series 5
Plushies
have been showing up early in some stores. These are some of the items you will redeem with your rare item code.

Petpet Park Beta - Now Open!
Posted by Illusioniste
Posted on October 22, 2008, 9:54 pm NST
Petpet Park Beta
is now open for business! You can log in with your existing Neopets username and password and then you get to adopt a cute little Petpet of your choice. It looks like you will be able to have up to 4 different Petpets per account.
Once you have your Petpet companion, you will be able to enter the mini-environment and chat with other users! You can also start visiting various different places. To enter a building, click on the paw print in the red circle in front of the door. You can leave buildings by clicking the "x" on the top right corner of your screen or by clicking another paw print circle.
It looks like you will be able to customize your Petpet with clothes, play lots of games, educate your Petpet, and make them do special tricks.
Keep in mind that this is a
BETA
, which means you are bound to run into some glitches and bugs as well as some areas that are currently under construction. Some people have reported that once you enter the spa, you are not able to leave.
Pages of interest:
About Petpet Park | Petpet Park FAQ | Petpet Park Beta
Many thanks to
hoeiva
on the forums for informing us!
Now Hiring!
As Petpet Park is opening to beta soon, we are seeking some interested users who plan on participating in and playing Petpet Park. As a JN staffer, you will be responsible for maintaining a future section of JN that covers the many aspects of Petpet Park, along with coordinating with other JN departments such as the ItemDB and BoA to make sure that Petpet Park related items and characters are added to their respective areas. If you're interested, email a sample of some Neopets-themed writing that you have written to dave at jellyneo dot net and terry at jellyneo dot net. You should also include some information about yourself and why you would like to work at JN. We're looking forward to reading your applications. :)

Easy 1500 NP!
Posted by Dave
Posted on October 23, 2008, 5:24 pm NST
Normally we don't post about this sort of thing, but since it's an easy 1,500 NP, we thought you guys would appreciate it. :P
There is a new sponsor activity involving the Littlest Pet Shop (coincidentally, a toy franchise produced by JAKKS Pacific, the same makers of Neopets plush). To participate, you need to find the three pets dispersed in Neopia. To find them, you need to look at the ads at the top of the very page, and when you see one saying you've found a pet, click it.
It's not random, though! To find the penguin, visit
Terror Mountain
and click the ad at the top of the screen. For the monkey, visit
Mystery Island
, and for the bunny, visit
Brightvale
. Once you click those three ads, you will be rewarded with 1,500 free Neopoints! :)
Much thanks goes to Yja, Willow, and Ben for notifying us via email! :)

Mutant Graveyard of Doom II - Premium Beta
Posted by Nynex
Posted on October 24, 2008, 5:45 pm NST
This haunting game is now in beta testing for premium members.
Gameroom Marquee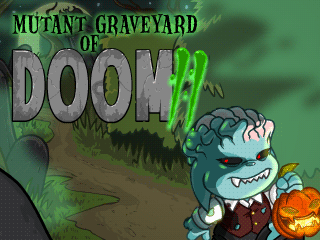 Game Buttons: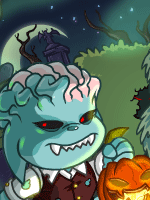 Trophies:



Gameroom
Description:
Guide Albert through the maze using your arrow keys. Keep a close eye out for enemies as you go -- they could be just beyond the light from Albert's lantern, waiting to pounce! If they hit Albert, the light circle from his lantern will become smaller and smaller. Use the spacebar to knock the loose tombstones onto your enemies to defeat them.
There are also glowing power-ups to help Albert along the way, and power-downs to make his task more difficult.
Collect all the items to move on to the next level! Just make sure to watch the candle on the screen. When it burns down completely, Albert's hopes for escape will be snuffed out!
For the best possible game-playing experience, please make sure that you are using the most recent version of your browser and that you have closed all other applications on your computer. If you have an older computer, you may want to set the game quality to Medium or Low before starting your game.

Screenshots:
Menu
Instructions | Instructions
Game | Game | Game | Game


Petpet Park Beta Screenshots
Posted by Nynex
Posted on October 25, 2008, 3:36 pm NST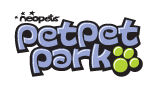 The
Petpet Park Beta
opened up a few spots for some lucky beta testers. For those that were able to login to the game area on Friday, you probably found that the park still has many glitches and not many shops were open or ready for customers yet. We have a some screen shots of the game area for you to check out while you wait for more beta testing spots to open up.

Choosing your pet | Walking through the park | Food inventory
Wardrobe/Dressing area | Using Skills | World Map
Pet Status | Adoption area | Clothing Shop
Playground area | Outside University | Inside University
University Game | Outside Shops | Food Shop | Spa Shop
Groomtopia | Grooming Station | Color Change Station | Shampoo Station


About Petpet Park | Petpet Park FAQ | Petpet Park Beta
Note:
We are also accepting applications for users who are willing to help out with guides to petpet park. Please see
this post
for more information.

New Caption - 955
Posted by Nynex
Posted on October 27, 2008, 2:00 pm NST
Don't go overboard on this caption!