Your jnAccount:
Login
or
Register
| New to Jellyneo?
Click here!
News Archives
This page shows the available archives of our Neopets news. To start browsing, select a month below.
« Return to month listing

Neopets Magazine -- Cancelled! :(
Posted by Dave
Posted on January 15, 2008, 6:02 pm NST
Many of you may have already seen that the official Neopets Magazine published by Beckett is officially being ended. Apparently, word on the street is that this decision was entirely up to Viacom, the current owner of Neopets.
If you're a subscriber, you'll be getting
Plushie Pals
, the next closest magazine available from Beckett. It deals with Neopets, Beanie Babies, Webkinz, and various other plushie collectables.
Here's the letter you should be getting from Beckett regarding the official announcement:
Dear Neopets Subscriber:

We regret to inform you that Beckett Media has ceased publication of Neopets: The Official Magazine with the January 2008 issue. For the last several years we have enjoyed bringing you the exciting world of Neopets.

Because you are a valued customer, beginning soon you will receive Beckett Plushie Pals for the remaining value of your Neopets: The Official Magazine subscription term. Each Beckett Plushei Pals magazine will continue to report the events of Neopets as well as the secondary market of the plushies.


Thank you for your understanding and your support of Neopets: The Official Magazine. Should you have a question about your subscription, please call 1-800-840-3137.

Kind regards,
Jenifer Grellheal
Marketing Director
If you're interested in ordering back issues of the magazine, check out
Beckett's Neopets section
. I'm sure that there's only a limited supply out. So if you're a merchandise collector, you may want to invest now.

New Captions - Captions 876 & 877
Posted by Nynex
Posted on January 16, 2008, 2:20 pm NST

Game Update - Trophies!
Posted by aznmiguel
Posted on January 16, 2008, 3:09 pm NST
TNT is coming out with a new game soon featuring the pesky Bug Brothers!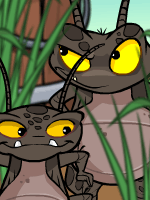 Game Center
Trophies:




New Game - Hot Dog Hero
Posted by Terry
Posted on January 17, 2008, 12:59 pm NST
I have a hunch that today just might be Hot Dog Day. (Maybe a Hot Dog plot? :P) The game's already out, by the way.
Buttons: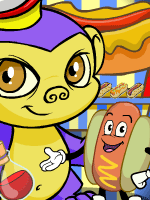 Trophies:



News Banner:

Homepage Marquee: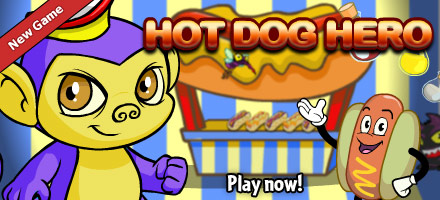 Marquee: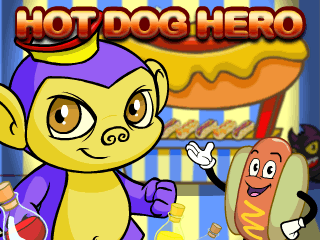 Game Center
If you need another sponsor game to get the
Top Gamer
avatar, you should play
Ratatouille Nouveau Chef
, the latest sponsor game to hit Neopets!

Ace Zafara Avatar
Posted by Dave
Posted on January 17, 2008, 2:20 pm NST
If you've been trying to get the Ace Zafara game avatar lately, today's your lucky day.
Thanks to our friends at Avalog, we found out that TNT gave a little update to
Advert Attack
, making the avatar much easier to obtain. True, you need
700 points
to get it now, but the game play is much easier.
Want proof? I was able to get it, so it must be easy. :P
Something Has Happened!
You are now eligible to use 'Ace Zafara' as an avatar on the NeoBoards!

Tyrannian Colouring Pages
Posted by Nynex
Posted on January 18, 2008, 4:59 pm NST

New Caption - Caption 878
Posted by Nynex
Posted on January 22, 2008, 2:34 pm NST

Angry Shopkeepers!
Posted by Nynex
Posted on January 23, 2008, 2:11 pm NST
No need to get upset, a new set of shopkeepers will be arriving soon!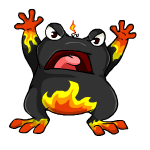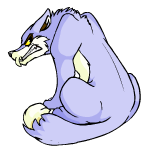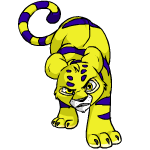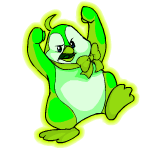 Faerie Petpets
Posted by Nynex
Posted on January 23, 2008, 2:29 pm NST





Abominable Snowball | Cybit | Goople | Puppyblew


BREAKING NEWS - Neopets to release a multiplayer game!
Posted by Dave
Posted on January 25, 2008, 9:18 pm NST
UPDATE:
Check out our
KeyQuest page
for some cool screenshots of what your tokens will look like once they are activated! Thanks goes to fruitcupandspoons for providing the screenies! :D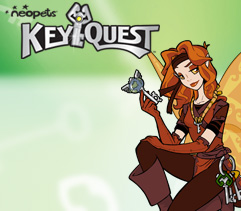 Jellyneo has some breaking news about the future of Neopets! It appears that the
information we previously read
back in September is making its big debut this spring. Neopets will be releasing a Runescape/Webkinz-esque multiplayer game called KeyQuest where you can talk to your friends whilst playing at the same time. If any of you have ever played Runescape or Puzzle Pirates, you'll know the type of gaming setup this sort of thing has.
From what we've been able to gather, you will be able to obtain special KeyQuest codes from the new merchandise that Neopets is releasing in Target in the coming weeks. Starting with the plushies, you'll be able to get codes that you redeem online to collect characters/tokens for KeyQuest once it's released this spring. The plushies that you buy depict the token you'll get online, and what you'll be able to play with in KeyQuest. (If you purchase the Starry Grundo plushie, for example, you'll be able to play as a Starry Grundo in KeyQuest.)
Also in line for release are new Neocash cards that may or may not tie into the KeyQuest game as well as giving you Neocash for the NC Mall.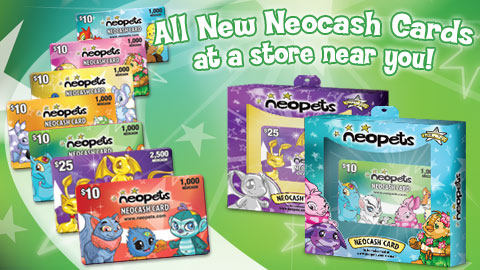 There are also plans to release more trading cards. However, disappointingly, these cards do not appear to be related to Wizards of the Coast at all and the previous trading cards that were released.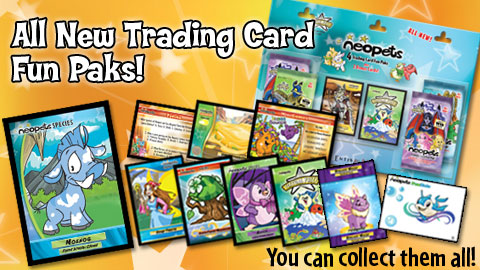 Here are some concept images of what the new KeyQuest game will look like. For those unfamiliar with how Runescape/Puzzle Pirates works, you must download a special program that connects to the "game server." Once you login, you are basically thrown into a virtual world with 3D graphics and such. We do not know for sure if this is how the new Neopets KeyQuest game will be working, but that method of gaming is pretty popular nowadays.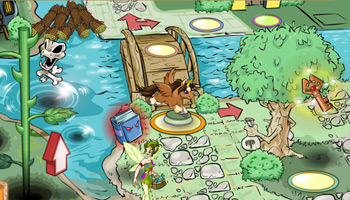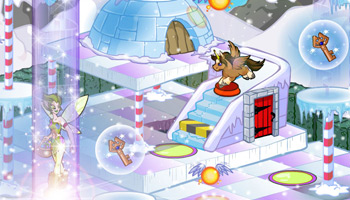 Also, let's not forget that Neopets will be converting into "Neostudios" towards the end of 2008. Does the release of KeyQuest indicate what direction Neostudios will be taking with the "new worlds" they will be creating? Only time will tell. Hopefully Viacom doesn't force TNT to lose focus on what the original Neopets was all about.