Your jnAccount:
Login
or
Register
| New to Jellyneo?
Click here!
News Archives
This page shows the available archives of our Neopets news. To start browsing, select a month below.
« Return to month listing

Premium - Calendar and Collectable Cards
Posted by Nynex
Posted on September 24, 2007, 1:57 pm NST
Premium Collectable Card for August '08 and Portal Calendar images for March and May.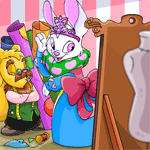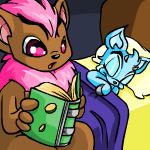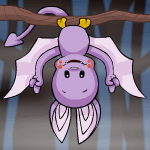 New Petpet Colors
Posted by Nynex
Posted on September 24, 2007, 3:03 pm NST
Petpet Colours





Fire Abominable Snowball | Snow Puppyblew | Mutant Tenna | Black Uniocto

Desert Petpet Paint Brush








Desert Babaa | Desert Snorkle | Desert Harris | Desert Spyder


NeoNews - Neopets Toys
Posted by Terry
Posted on September 26, 2007, 1:17 pm NST
NVCP Awards Master Toy License for Neopets to JAKKS Pacific
MALIBU/NEW YORK, September 26: Nickelodeon & Viacom Consumer Products (NVCP) has reached a master toy licensing agreement with JAKKS Pacific for an array of products based on Neopets, the global youth-focused virtual world.

JAKKS Pacific will create a full line of toys and merchandise to capitalize on the expansive virtual world of Neopets. The JAKKS line will focus on plush toys, action figures and accessories, playsets, Plug It In & Play TV Games and interactive toys, as well as role-play products, vehicles, youth electronics, water toys, novelties, stationary, kites and craft activities. The JAKKS Neopets collectible plush products are expected to hit retail shelves in early 2008, with figures, playsets and other products shipping to retailers nationwide for fall.

The toys and consumer products line will tie into a new multiplayer gaming and collecting experience, called "Neopets Key Quest." Plush toys will contain codes that allow kids to unlock virtual extensions of the toys to use as part of their Neopets Key Quest play experience. (Emphasis added.)

On Neopets, players create a Neopet to be their companion. They can dress and take care of their Neopet while exploring the fantasy world of Neopia. Neopets offers its audience an array of engaging activities, including a Neovision video player, discussion boards, quests and thousands of virtual items to collect. The Neopets community is available in 11 languages, reaching nearly 12 million monthly unique visitors and logs over 300 million monthly game plays.

"This is a very exciting deal for us," said Stephen Berman, the president and COO of JAKKS. "Neopets is a remarkable property for kids and tweens. We know that members love collecting neopoints and other virtual items, and now they can collect Neopets products, as well. We plan to add engaging real world components to the already hugely popular virtual world of Neopia and maximize the deep online connection kids have with Neopets through a collectible rollout strategy, which is one of JAKKS' core strengths. Neopets has all the makings of a great toy property."
This basically says that Neopets will have new toys, games, etc. made by JAKKS Pacific. These toys will be tied into a new feature, "Neopets Key Quest". Through a code from your toy, your toy will be able to be used in "Neopets Key Quest". Discuss.
Link

Premium - April 8th Calendar
Posted by Terry
Posted on September 26, 2007, 3:23 pm NST
Hmm. Rainy Day for a Fire Yurble. :(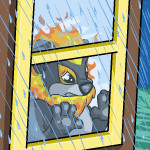 New Game Released - Mop 'n' Bop
Posted by Terry
Posted on September 27, 2007, 12:46 pm NST
Mop 'n' Bop has been released!
Homepage Marquee: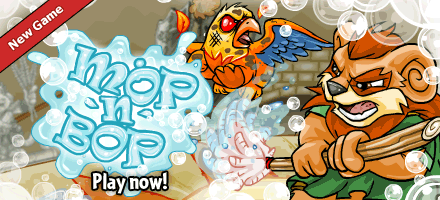 Marquee: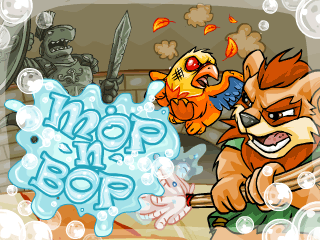 Buttons: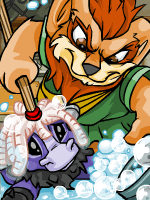 Trophies:



Caption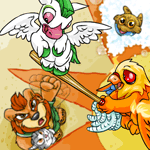 Game Center

Ghost Petpets
Posted by Nynex
Posted on September 27, 2007, 3:24 pm NST
Ghost Petpet Colours





Ghost Babith | Ghost Carmariller | Ghost Snorkle | Ghost Urgoni


New Caption - Caption 847
Posted by Terry
Posted on September 28, 2007, 12:11 pm NST
Premium Calendar -- May 8th
Posted by Dave
Posted on September 29, 2007, 8:09 pm NST
The calendar image for the week of May 8th features a Skeith, doing what else? Eating. Thanks to
Neonutters
for letting us know.