Your jnAccount:
Login
or
Register
| New to Jellyneo?
Click here!
News Archives
This page shows the available archives of our Neopets news. To start browsing, select a month below.
« Return to month listing

Ruki Day - Morphing Potions
Posted by Terry
Posted on July 20, 2007, 12:53 pm NST
Ruki Day is a week and a few days away.





Brown | Fire | Pink | Starry

Toys





Caption - Number 827
Posted by Terry
Posted on July 20, 2007, 12:55 pm NST
I have no clue what this caption is supposed to be. Of course, unless it's supposed to be a Petpet Parade.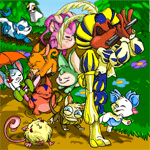 Click To View Larger Image
To prevent Harry Potter spoilers, the comments will be locked until Monday. (You can use our forums to comment on the news from now until then!)

Ruki Day - Shopkeepers!
Posted by Terry
Posted on July 24, 2007, 2:08 pm NST
Here are some new Ruki Day shopkeepers!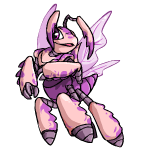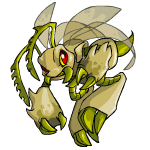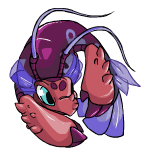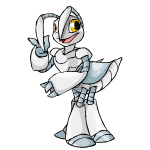 Usuki Frenzy Two - Buttons
Posted by Terry
Posted on July 25, 2007, 2:54 pm NST
Here's a sneak peek at Usuki Frenzy 2!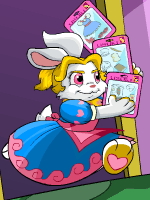 Game Center

Meridell Day - Caption 829
Posted by Terry
Posted on July 25, 2007, 2:58 pm NST
Here's the Meridell Day caption, introducing a new game - Kiss The Grundo!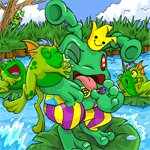 Meridell Day - Petpet Colours
Posted by Terry
Posted on July 25, 2007, 3:20 pm NST
Here are some new Petpet Colours, to be released on Meridell Day!





Blue Spyven | Green Dragoyle | Mutant Turmac | Pink Tralbak

Premium - December 29 Calendar Image
Posted by Terry
Posted on July 25, 2007, 3:46 pm NST
Here is the Premium Calendar image for December 29!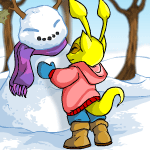 Neopets Books
Posted by Dave
Posted on July 26, 2007, 4:31 pm NST



Thanks to our Google News Alerts, we've received some more details on the book deal that Neopets has signed with publisher HarperCollins.
According to the story, there will be two illustrated novels (presumably for younger readers), a book with games and puzzles, a how-to-draw book, and a field guide for the Neopets site. They also mentioned that these are only the first in the line of books that HarperCollins and Neopets hopes to publish.
Each book will also come paired with a Rare Item Code of sorts to redeem at Grundo's Warehouse. Kyra Reppen, the current CEO of Neopets, has this to say remarking about special unlockable areas that will be unlockable with the books.
"
It's exciting to bring Neopets, a digital first brand, to the publishing platform offering our audience new ways to interact with the virtual world, its characters and storylines,
" said Kyra Reppen, senior vice president and general manager of Neopets. "
Not only will we be expanding the virtual world to include books, but will also include unique connections between the books and the website that unlock special features to further enhance the Neopets experience for readers.
"

New Game - Korbat's Lab 2
Posted by Terry
Posted on July 26, 2007, 5:09 pm NST
Well, here's a revamp of a nice game, Korbat's Lab!
Icons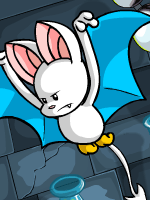 Trophies



Game Room

Beta Game -- Wicked Wocky Wobble
Posted by Dave
Posted on July 27, 2007, 11:16 am NST
A brand new game, Wicked Wocky Wobble, is up for beta testing, and we have screenshots courtesy of Tony!
Game Button: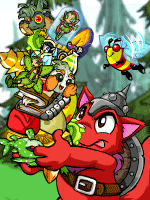 A Wocky named Wallace has a problem: he's obsessed with collecting junk! If he happens to walk past a jumble sale, he can't help but pick up a few things, whether he needs them or not. His friends have had to go as far as keeping the existence of the Igloo Garage Sale a secret from him, for his own good.
Unfortunately, while exploring in the forest one day, Wallace found a tree that seemed to be raining junk from its branches! He didn't know to whom the items belonged or why they were being dropped, but nonetheless Wallace couldn't keep himself from grabbing the items. Wallace is now in a difficult situation, though: how will he ever get that teetering tower of someone else's trash home?
Use to your mouse to help Wallace balance his leaning pile of junk. Don't let the items fall, though, or else it'll be game over!
Trophies:





Screenshots:
Main Menu | Instructions 1 | Instructions 2
Instructions 3 | Game Play | More Game Play

Screenshots by Neopets:
Game Screen | Game Play

Game Room