Your jnAccount:
Login
or
Register
| New to Jellyneo?
Click here!
News Archives
This page shows the available archives of our Neopets news. To start browsing, select a month below.
« Return to month listing

Care for some light reading?
Posted by Dave
Posted on June 19, 2007, 10:39 am NST
Looking for a little summer reading? You'll soon be able to pick up a Neopets
book
to satisfy your reading appetite.


[quote=EarthTimes.org]NVCP will be launching a range of tween-focused products in Fall 2008 that will bring the Neopets virtual world to the real world at mass retail. New product will be designed around a '360' product-to-web experience that will deepen the already engaging relationship that the Neopets community has with the site's characters and interactive features. Together with the recently announced Neopets innovations such as dynamic pet customization, Mini-Shows on Nickelodeon and online global gaming events like this month's Altador Cup, these new products will further extend Neopets brand and super-serve its fans.
Neopets publishing partner is Harper-Collins, who will create five titles that bring the rich Neopian stories and characters to book form, starring favorite characters as well as puzzle and activity books.
NVCP will be adding partners to develop lines including: plush, apparel, accessories, toys, electronics, video games and stationary.[/quote]
Hmm. I wonder whatever happened to the
movie
?
Source:
EarthTimes.org
EDIT:
NVCP stands for Nickelodeon and Viacom Consumer Products. Thanks, Google! :D

Flotsam Day
Posted by Dave
Posted on June 21, 2007, 1:11 pm NST
Flotsam Day is right around the corner, and some goodies have popped up!
Shopkeepers: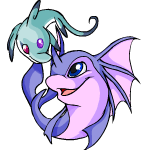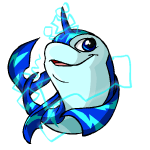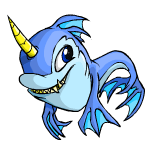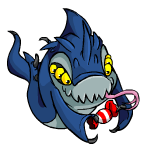 Caption: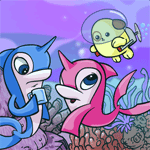 Far Future Caption
Posted by Dave
Posted on June 21, 2007, 1:13 pm NST
Here's a caption for the first week of July.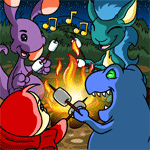 Journey to Lost Isle Prize Preview
Posted by Dave
Posted on June 23, 2007, 8:25 am NST
Thanks to our friends at Island Lair, we've been able to bring you some potential prizes!




Lilian and Roxton Action Figures | Scrap Plushie






Hugo Bobblehead | Moach Plushie | Primella Boat Kit






Discovering New Worlds | Growth Patterns | Island Sketch






Dare Devil Hat | Specs | Life Preserver






Make Shift Hammer | Poison Flower | Jaw Bone

Ixi Day
Posted by Dave
Posted on June 25, 2007, 9:29 pm NST
Some Ixi Morphing Potions have been found for Ixi Day, courtesy of
Neonutters
.




Also, be sure to check out the Beta Test of our latest section. You can access information on it by being a member of the JN forums and visiting the "Beta Test" forum in the Jellyneo category. :smile:

Beach Day
Posted by Terry
Posted on June 26, 2007, 3:14 pm NST
Yup, time to get on that yellow school bus to go to the beach. Thanks again to
Neonutters
!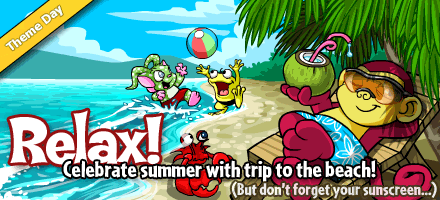 New Avatar - A Day At The Beach
Posted by Terry
Posted on June 26, 2007, 7:15 pm NST

Caption - Number 823
Posted by Terry
Posted on June 28, 2007, 10:02 pm NST

Word Scramble #3
Posted by Dave
Posted on June 28, 2007, 10:09 pm NST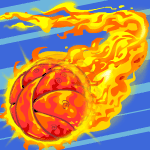 The next word scramble is here! Simply
click here
to receive 1,000 NP and a random codestone.
Here's the puzzle:
1. The game between Kreludor and the Haunted Woods was billed as "the Moons vs. the ______"?
_ o _ _ _
2. Which team is notorious for it's dirty play?
_ o _ _
3. Who is star left forward on the Mystery Island Squad?
_ _ o _ _ _ _ _ _ _
4. Which team placed second in Y8?
_ _ _ _ _ _ _ _ _ _ _ _ _ o
5. Which Roo Island player was voted onto the All Star Team as a forward?
o _ _ _ _ _ _ _
6. Who is the Krawk Island Team's grizzled forward?
_ _ _ _ _ _ _ _ _ _ o
7. What do players use to throw the yooyu into the goal?
_ o _ _ _
8. Which type of Yooyu is known for freezing the muscles of those playing with it?
_ _ o _
9. At which Altadorian venue is the tournament held?
_ _ _ _ _ _ _ o _
Take all of the letters in the circles and unscramble them to get your answer! If you're having trouble, check out the comments. :wink:

Premium News - New Trading Cards
Posted by Terry
Posted on June 29, 2007, 1:43 pm NST