Your jnAccount:
Login
or
Register
| New to Jellyneo?
Click here!
News Archives
This page shows the available archives of our Neopets news. To start browsing, select a month below.
« Return to month listing

Quiggle Day - New Caption!
Posted by Terry
Posted on June 8, 2007, 12:00 pm NST

Shopkeep Overkill!
Posted by Terry
Posted on June 8, 2007, 12:02 pm NST
Um... Right. *dies* Obviously Quiguki Shopkeeps for Quiggle Day...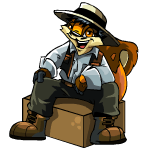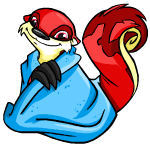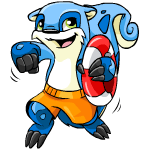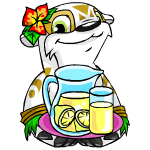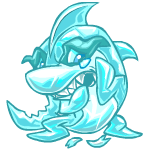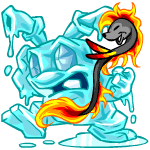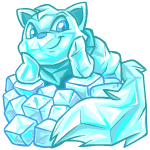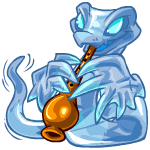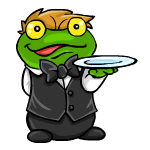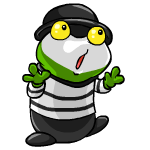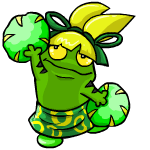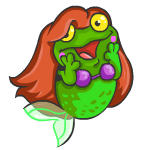 In Other News...
Posted by Terry
Posted on June 8, 2007, 12:19 pm NST
Neopian News Today... and Yesterday! D:
EDIT:
The old Altador Cup Souvenirs have been retired! The new ones should start stocking tomorrow. Stay tuned!
That should be it. :) (RI FTW!)

Stowaway Sling -- Beta!
Posted by Dave
Posted on June 12, 2007, 6:55 pm NST
Have we really seen the ending of the Lost Isle plot, or does this game indicate that a real ending is coming soon? As always, thanks goes to Tony for the screenshots. :smile: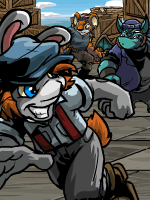 The expedition aboard the SS Primella has made it safely back to the docks of Mystery Island, but for Scrap, the scene is not clear of danger yet. Several shady-looking and rather familiar characters are roaming the docks with an intently malicious gleam in their eyes.
With a bit of quick investigating, Scrap figures out that these are indeed the same thugs who framed him for their last heist. They have just pulled off another big heist and plan to move the goods out by boat. Always the irrepressible one, Scrap decides to try gathering up the stolen treasures before they can escape with them. If he returns the goods back to their rightful owner, perhaps it could help clear his name.
Guide Scrap using the UP, DOWN, LEFT, and RIGHT arrow keys on your keyboard. Search the docks thoroughly, collect all the treasure you can, and above all, keep away from those thugs!
Screenshots:
Main Menu | Instr. 1 | Instr. 2
Game Play | More Game Play

Trophies:




Game Room

*ahem*BEEPBEEPBOOP*ahem*
Posted by aznmiguel
Posted on June 15, 2007, 11:50 am NST
I interrupt this [i]important[/i] newspost to bring you a short message from our legal department... (Wait,... we have a legal department..?) Uh, nevermind. The message. Yes. Read. Below. NOW. *glares at you*
Disclaimer:
Despite our graphics team inability to understand our STRICT design rules, JN does not in any way support the victories or triumphs of Krawk Island Team during the Altador Cup II. Anyone believing that Krawk Island will succeed is doomed to failure... *throws a rock at you* (Because we all know LD is going to triumph over Krawk Island)
Oh yeah, and if you are into those score thingys, read below:
If you want to see Altador Cup Scores for your team, click
here
! (We show two things there, one being the teams in alphabetical order and the second being the current standings of teams.)
*BEEPBEEP*
Other new stuff that I should probably post... *rolls eyes*






LD FTW!




News Roundup!
Posted by Terry
Posted on June 15, 2007, 3:21 pm NST
Well, here are some select questions (more like two :D) from the Editorial of the Neopian Times! (This is only being posted because these questions are quite noteworthy. D:)
Hey TNT! *skips all rocky nonsense* So anyway, I noticed that you guys closed the prize shop for last year's Altador Cup. Well, I wasn't done spending my prize points, as I was still unsure of what I wanted. I searched previous Editorials, and in one, you said that you would give a notice prior to closing a prize shop. How come you didn't give any notice for this time? Also, will you reopen it for those of us who still had points to spend? Thank you so much! Heh heh, you guys rock. ~ hound_dog365
Don't worry, you didn't lose your chance to spend those points. The shop has just been taken down for now while the Altador Cup rages on. Once it is over, the old prize shop as well as a new one with both be open. :) If we decide to permanently close a shop, we'll be sure to inform everyone. (That being said, it's been a whole year since the first Altador Cup... you really should have spent your points by now.) ;)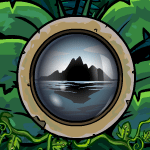 I heard that Draik eggs could be won from treasure maps and I'm wondering if it's true. I have a Neofriend that has been buying up maps hoping for one. Also, is the Lost Journey plot really over? :( ~katz66
It is possible to win Draik eggs from turning in the nine different "Piece of a Treasure Map" items, though it is very unlikely. In all probability the cost of collecting and using up the map pieces will be more expensive than simply buying a morphing potion or egg, though who knows? Some people have the craziest luck. For those unaware, when a complete "Treasure Map" (please note that this is the original one, NOT the underwater/space/secret lab map) is turned in, the pieces are consumed and you will be rewarded with up to 15,000 NP or so, several Collectable Cards, and some totally random items that are over rarity 60.
The pieces from this set (Pictures of the Original Treasure Map, which you can see
here
. No others can award Draik eggs.
As for the Lost Isle plot, it is over. Well, it was quite open-ended, wasn't it? There was also that suspicious question mark after "The End." Curious. But no, it's over and prizes will be coming shortly. (The lad who worked on the code has been stolen away, unfortunately. The minute he's given back to us, he'll finish the prize shop! Hopefully this will happen in the next couple of weeks.)
HAHAHAHA I WAS RIGHT! :D

(Another) New Caption
Posted by Terry
Posted on June 15, 2007, 5:28 pm NST

Roo Island vs Krawk Island
Posted by Terry
Posted on June 15, 2007, 11:44 pm NST
Edit: This match is now over, but keep playing your own games with your individual teams.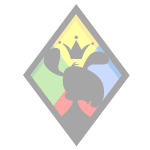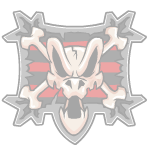 It's the Battle of the Islands, Round One! (This is the battle of the Admins, Dave and Stephen against me. :P) This round will be interesting for a few reasons. First, Krawk Island is in First Place, followed by Roo Island. Second, it's the Admin battle. (Meaning that there'll be a lot of fun trashtalk. :P) Third, it's the unofficial JN Team versus the second unofficial JN Team. (We were choosing between the two islands. :P)
So, good luck Rooligans and Lost Desert-ians! :D (None to you, Krawk Island, because the Rooligans will beat you. :P)
ROOLIGANS FOR THE WIN!

Next Week's Caption
Posted by Dave
Posted on June 18, 2007, 6:41 pm NST
There is a new desert themed caption for next week. This could mean a possible release of Neopet's next game: The Great Desert Race.