Your jnAccount:
Login
or
Register
| New to Jellyneo?
Click here!
News Archives
This page shows the available archives of our Neopets news. To start browsing, select a month below.
« Return to month listing

New Game - Whirlpool
Posted by Terry
Posted on October 25, 2007, 1:27 pm NST
Well, you all should bookmark
Qasalan Expellibox
(or use the
jnPortal
) because the link in the news is going bye-bye! (Of course, there's the Games Room/Arcade but we don't use it. ;) You're cool if you use bookmarks. PEER PRESSURE!)
Anyways, here's the next game. In fact, it's already been released. It's very Maraquany.
Buttons: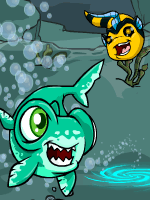 Trophies:



Marquee: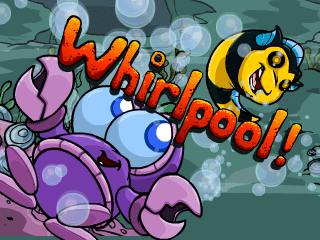 News Banner:

Items





Blueberry | Cherry | Lime | Orange






Colouring | Popup | Whirlpool Book

Game Center

Korbat Day - Roundup
Posted by Terry
Posted on October 25, 2007, 3:06 pm NST
Today's Korbat Day. Yup.
Header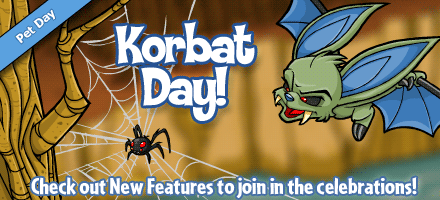 Colours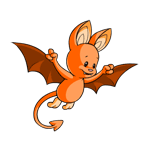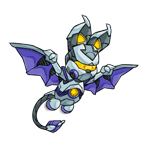 Orange | Robot

Clothes




MSN & AIM Icons




Morphing Potions





Baby | Halloween | Spotted | Striped

Food




Pasta | Crackers

Robot Shopkeepers
Posted by Nynex
Posted on October 26, 2007, 8:38 am NST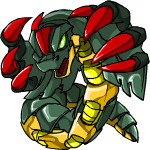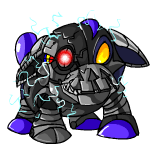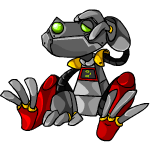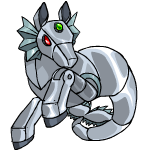 PSA's:
Don't forget to vote for your 5 favorite pets in the
Costume Contest!
Also, if anyone owns a Jelly Grundo or Jelly Koi or Orange Techo, please email us! Do so by sending in a
comment/suggestion form
. Thanks! :D

Caption Contest + Meepit Plot Ending
Posted by Dave
Posted on October 29, 2007, 2:48 pm NST
This new Halloween themed caption contest is set to debut today. :)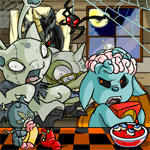 Meepit Plot Ending:
You have until 9pm NST tonight (10pm Mtn, 11pm CST, 12am EST) to find all ten meepits and be eligible for part of the 1,000,000 NP pot! After that, we'll still leave the meepits up for you to find, but you won't be eligible for a share in the 1,000,000 NP. You'll still be mentioned on the high scores page, though! (You must find and defeat 5 meepits to get a mention on the page. We've had over 1500 participants, so we can't mention everyone!)
FINAL VOTING ROUND:
The final round of costume voting has also begun!
VOTE NOW for the pet you want to win it all!
This is the the final round, so you have one vote, and even if you voted in the previous rounds, you can still vote this round. Voting will end on Halloween, and the winner will be announced shortly thereafter. :)

Slorg Day Goodies
Posted by Nynex
Posted on October 29, 2007, 6:00 pm NST
Colours




Glowing | Invisible | Orange

Shopkeepers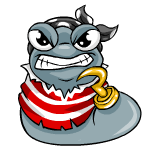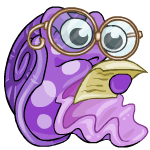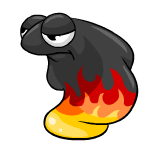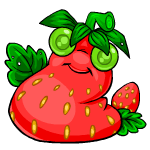 MSN and AIM Icons




New Caption - Caption 856
Posted by Nynex
Posted on October 30, 2007, 5:23 pm NST
Seems that pets are experimenting some new ideas to take to the skies.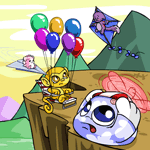 New Game - Ready to Roll
Posted by Nynex
Posted on October 30, 2007, 7:08 pm NST
Looks like a new spin to the Yooyuball games
Buttons: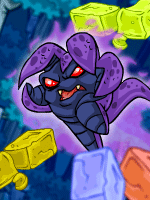 Trophies:



News Banner:



Description:
Like any other athlete, Yooyus need to stay fit and strong so that they'll be ready for their upcoming Yooyuball matches. After all, the Yooyu is the eleventh player on the field in Yooyuball! To keep their muscles fit, Yooyus must follow a strict exercise regimen that just happens to consist mostly of rolling around.

In Ready to Roll, you are a world-renowned Yooyu trainer, and it's up to you to put those Yooyus through their paces. After all, you can't have one of them giving up in the middle of an important match, you know! Using your mouse, guide the rolling Yooyus to safety, while helping them collect the sun tokens and avoid treacherous obstacles. The entire Neopian sporting community is counting on you!

Game Center

With the release of the new Usuki Frenzy and Tug-o-War Game, the old versions will be heading on over to the game graveyard.




Off We Go A-Haunting...
Posted by Jen
Posted on October 31, 2007, 12:42 am NST

This is Halloween, this is Halloween, pumpkins scream in the dead of night!

While you're waiting for the Great Pumpkin to arrive, it's time to jump to the left, step to the right, munch on some Caramel Cod, and scare your neighbours silly!

Trick or Treat. Be so sweet. Give me something good to eat!
Trick Or Treat Locations
It appears as though Neopian characters are handing out 'tricks' as well as treats this year! If you are unlucky and receive a 'trick,' your pet might lose a level! If this happens, simply refresh the page until you get your Trick or Treat Bag.
Deserted Fairground Scratchcards
Jhudora's Cloud
Kreludan Mining Corp.
Smuggler's Cove
The Mystery Island Mystic
Tyrammet Village
Many of you will be happy to hear that some bags contain wearable items as well as candy! To see the prizes that you can get, visit our item database!
NOTE:
If the Trick or Treat links aren't working for you
and
you collected Halloween Trick or Treat Bags last year, you
can't
collect them this year until
after
the time you collected them last year--365 days, right to the hour... Or so it seems! (Either that or TNT need to clear out last years Trick O' Treating records.) :P
Halloween Site Theme
Everyone
has the Halloween 'sidebar' or site theme for today. In order to actually
keep
it, you must
refresh anywhere on the Neopets site at exactly 11:59PM NST tonight (October 31st for North Americans).
Be prepared for some major lag!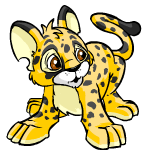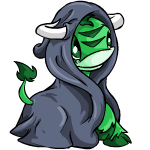 Kougra: What are you supposed to be? ...A monk?
Kau: No, I'm a Sith Lord. -_- This cost me $129.

Have a fangtastic Halloween!


Korbats Lab 2 - Roundup
Posted by Terry
Posted on October 31, 2007, 1:58 pm NST
Korbats Lab 2 has been released! (And just so you know, the
spiderbite
cheat code still works.)
Buttons: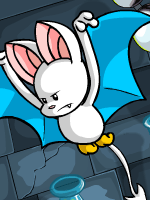 Trophies:





Screenshots:
Main Screen | Instructions | Level 1
Level 2 | Game Over

Graveyard


Game Center