Your jnAccount:
Login
or
Register
| New to Jellyneo?
Click here!
News Archives
This page shows the available archives of our Neopets news. To start browsing, select a month below.
« Return to month listing

Symol Day Goodies
Posted by Nynex
Posted on October 16, 2007, 3:41 pm NST
New Symol Colours!
Colours





Darigan | Tyrannian | Snow | White

Caption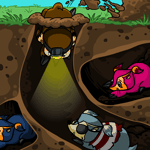 Toys





Haunted Wood Colouring Pages
Posted by Nynex
Posted on October 16, 2007, 4:14 pm NST
New Haunted Pages for you to print and color

Halloween Petpet Colours
Posted by Nynex
Posted on October 16, 2007, 4:31 pm NST





Cobrall | Eizzil | Dandan | Hippalop

Thank you NeoNutters for the Hippalop.

Costume Contest Update:
Pet submissions *should* begin by tomorrow. We had a few set backs with coding the back end of the pet approval, so we had to rethink things and do
extra
work to get everything right. Until then, keep dressing up your pets!

Halloween - Goodies!
Posted by Terry
Posted on October 18, 2007, 1:05 pm NST
Another year, another Halloween, another chance to get the sidebar (on Halloween o-o). Oh, yes, and these nice items (which will continue stocking...). (They all look so squishy and cuddly :P)

Shopkeepers 1863-1866
Posted by Nynex
Posted on October 18, 2007, 1:38 pm NST
New fabulously dressed up shopkeepers!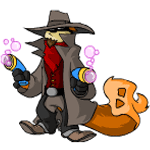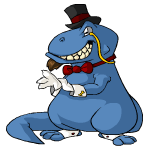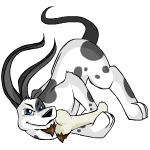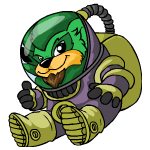 Pet Costume Contest Update:
We have accepted the first 100 or so entries we have received! To see if your pet has made it, check out the
accepted entries page
. We still have about 100 more entries to sort through and approve at the time of writing this.
We have also updated the main
info page
with details on how voting will occur. Basically, there will be three rounds, and your pet will need to rank towards the top of each round to move onto the next. With over two hundred entries so far, the multiple round voting helps to sort out the best of the best. :)
Also a note. Once your pet gets accepted, you WILL NOT BE ABLE TO MAKE ANY CHANGES. So make sure that once you hit that submit button that it's absolutely perfect. :) (And then don't make any changes until you see it on the accepted page!)

Symol Day - Roundup
Posted by Terry
Posted on October 20, 2007, 10:32 am NST
Here's some more Symol Day stuff! (And some stuff from last time :P)
Homepage Banner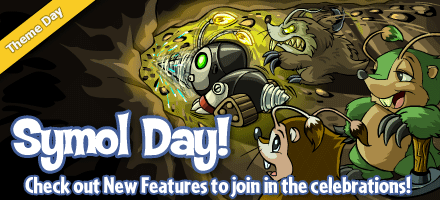 Caption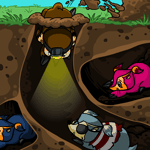 Toys





Clockwork | In A Box | Paddleball | Shovel

Colours






Darigan | Tyrannian | Snow | White

Books


jnAccount Update:
We have finally completed the forever promised
Password Recovery!
If you have a jnAccount and you don't know the password to get in, you can now request a new password. Make sure you follow the instructions thoroughly, as you can easily get confused if you don't read. ;)
Also, if you plan on helping us in any way with the evil events we've been hearing of, YOU WILL NEED A jnACCOUNT! Just throwing that out there so that you can register, recover your password, or whatever you need to do to ensure you're ready for when something begins. :P

Wheel of Mediocrity -- Easier!?
Posted by Dave
Posted on October 21, 2007, 9:09 am NST

We've been receiving multiple reports that the
Wheel of Mediocrity
has had an upgrade, making it have a much more equal chance to land on every spot.
This also means that the avatar is now a bit less random to obtain! :grin:
For a full list of prizes you can win, check out our
Wheel Guide
.

New Caption - Caption #854
Posted by Nynex
Posted on October 22, 2007, 2:06 pm NST
REMINDER:
The Costume Contest entries will be closing promptly at 00:00:00 on October 25th, so that means you have until 11:59pm on October 24th to get your pets in! Once we get all pets approved, voting shall begin, which should be around afternoon on Oct. 25th. :)
It's time to take a trip to the pumpkin patch! Premium members should also be expecting a new Collectable card for June '08 and calendar image for April fools.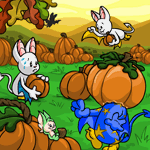 Collectable Card | Calendar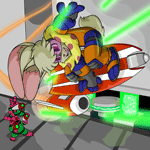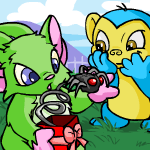 Jetsams:
There's about 3000 Jetsams left to create from Jetsam Day. If you've wanted one, now's the time to adopt the sea's most vicious Neopet. :wink:

Portal Calendar
Posted by Nynex
Posted on October 24, 2007, 4:50 pm NST
Yet another Premium portal Calendar image due out April 15th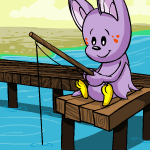 Follow
@jellyneo on Twitter
for all the latest #Neopets news!