Your jnAccount:
Login
or
Register
| New to Jellyneo?
Click here!
News Archives
This page shows the available archives of our Neopets news. To start browsing, select a month below.
« Return to month listing

Issue 25 - Word Scramble
Posted by Terry
Posted on October 11, 2007, 1:14 pm NST
The latest issue of the Neopets Magazine has, yet again, another word scramble! (So this makes 4,000 NP and 3 Codestones. :P)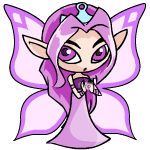 Click here to answer it! Highlight the following text to see the answer:
money tree
This time, you only get
1,000NP
, no codestone. :/ Still worth it though. :P (Thanks to the Games NeoBoards for this!)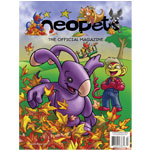 Past answers:
21 - woowoogrub
22 - pandaphant
23 - yooyuball
24 - snowmuncher
Also, check out the goodies we've found for
Ultimate Bullseye 2
!

Jetsam Day Goodies
Posted by Nynex
Posted on October 11, 2007, 2:52 pm NST
Jetsam Day Fun image!
Fun Image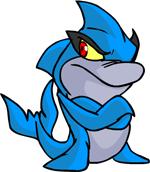 Toys



Balloon | Float Ring

Bori Day - Roundup
Posted by Terry
Posted on October 12, 2007, 2:50 pm NST
And here's Bori Day!
Homepage Marquee: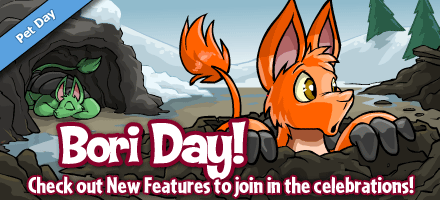 Pet Colour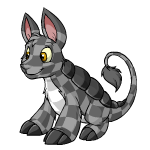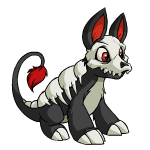 Checkered | Halloween

Background


Item

Icons





Whirlpool + Screenshots!
Posted by Dave
Posted on October 12, 2007, 3:00 pm NST
Whirlpool is the next game in beta testing to be released soon! (Most likely in two weeks, after Korbat's Lab.)
Buttons: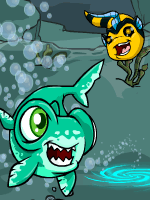 Trophies:



Description:
As any Maraquan could tell you, whirlpools can cause all sorts of damage on the ocean floor. Now, though, those swirling funnels of water have been put to good use! A bunch of Maraquan Petpets have wandered too far from their homes, and they need your help to find their way back. Use the whirlpools to direct those swimming strays back to the comfort and safety of their shell. Keep in mind, however, that whirlpools can be unpredictable – some can be moved while others cannot.
Marquee: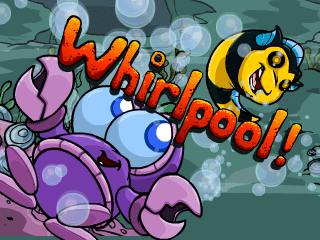 News Banner:



Screenshots:
Main Screen | Instructions | Game Play (Lvl. 4)
Scoring | Game Play (Lvl. 5) | Game Over

Game Center

Korbat Day - Morphing Potions
Posted by Terry
Posted on October 12, 2007, 3:35 pm NST
Here are some new Korbat Day Morphing Potions! (And please, keep the photocopiers off. :wink:)
Morphing Potions





Baby | Halloween | Spotted | Striped

Symol Day - Caption and Toys
Posted by Terry
Posted on October 12, 2007, 6:57 pm NST
Yup, it's almost Symol Day!
Caption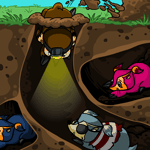 Toys





Issue 25 - Neopets Magazine
Posted by Terry
Posted on October 14, 2007, 7:18 pm NST
Thanks to Pikachu315111 (also known as Aeth in the comments), we now know the events for the next few months! Also thanks to Pixal for sending in screenshots! (I couldn't get my reply to send. :P)
Click To View Larger Image
First, we have a new plot coming up! It could be one of two things. The first is that it is the
Journey To The Lost Isle
, based on the ending of the comic as well as the
Coming Soon
page. The second is that it's a Faerieland plot. (Take a look at the Cloud Shoyru Plushie and Rainbow Cybunny Plushie descriptions in the image.)
Since these little winged Neopets spend so much time in the skies, the cloud look really suits Shoyrus. Luckily, the Shoyru also looks great in plushie form, so fans will be glad to have the best of both worlds when the Cloud Shoyru plushie launches on November 3rd. This is a special event plushie, so it will also have a virtual prize code attached that can be redeemed on the site.
Looking for a little splash of colour in your life? The Rainbow Cybunny plushie will be hopping its way into stores on December 8th. This cheerful Neopets is also an event plushie, so don't forget the virtual prize code that comes with it!
Yup. So some special event. Plot? Cloud Shoyru Happy Fun Day? Rainbow Cybunny Super Duper Advent Calendar Day? Who knows?
Second,
AAA
is coming back! Stay tuned at the end of November! (Another sponsored Daily Dare? More arrogant AAA? Prizes? Discuss in the comments? Or, you know, get a
jnForums
account and talk there! :P)

Jetsam Day - Roundup
Posted by Terry
Posted on October 15, 2007, 12:46 pm NST
Happy Jetsam Day to all! (Well, it's tomorrow. But it's today. :P)
Homepage Marquee: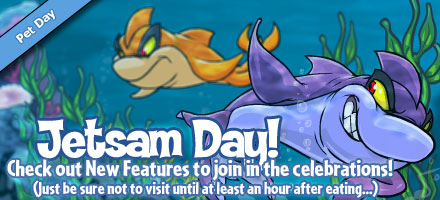 Fun Image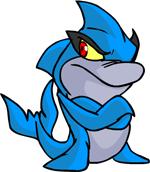 Toys




Balloon | Game | Float Ring

Thanks to the anonymous commenter for the game!

How To Draw - Tasu
Posted by Nynex
Posted on October 15, 2007, 1:18 pm NST
New how to draw featuring the Tasu!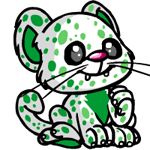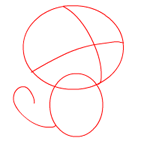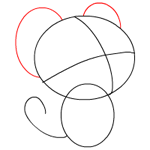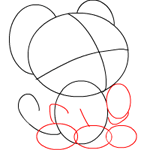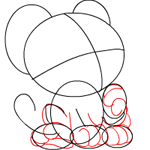 Neopets Update - 10/15/07
Posted by Terry
Posted on October 15, 2007, 2:55 pm NST
Yup, we have some new updates on Neopets!
First, the
Customisation Spotlight
has been made fairer! (Is that even a word? xD) If you have NCMall Items on your pet, you are now put into the
NeoCash
Category. If you don't, you are put into the
Neopoint
Category. There are also special pet categories. Stay tuned!



Second, take a look at the
Explore
page. Notice anything different? I hope you did. It's huge. In fact, it's GINORMOUS! (And it helps dialup people too!) The list of lands at the bottom has been updated to fit the new Neopets 2.0 theme!
Lastly, a jnAccounts PSA.
If you're having trouble logging into your jnAccount, we have a solution!
(This is for users who are getting the "
Error with finding user data. Please report this to an administrator with the following query: WHERE...
" error.)
Basically, there is an error with your cookie. You must delete the old JN cookie you have, and only then will you be able to login and get new info!
To do so for Firefox, go to Tools -> Clear Private Data -> check off Cookies -> press Clear Private Data Now.
To do so for Internet Explorer, go to Tools -> Internet Options -> General Tab -> under "Browsing History", click Delete -> press Delete Cookies.
Just be forewarned, you will need to re-login to every other site you login to!