Your jnAccount:
Login
or
Register
| New to Jellyneo?
Click here!
News Archives
This page shows the available archives of our Neopets news. To start browsing, select a month below.
« Return to month listing

New Caption!
Posted by aznmiguel
Posted on November 8, 2006, 1:26 pm NST
TNT has loaded a pharmacy-themed caption.... dont catch a cold from this one!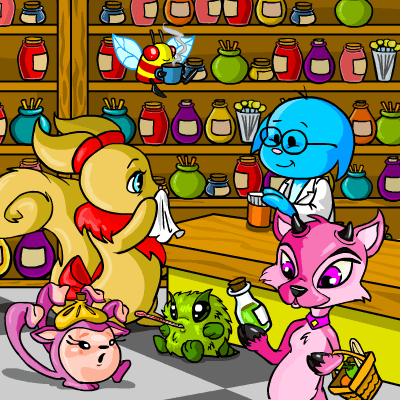 A Tale of Woe - Chapter 12
Posted by illusioniste
Posted on November 8, 2006, 7:33 pm NST
Chapter 12 has been released! The BD challengers are still available.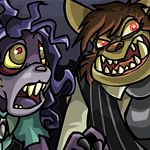 Click here for our plot guide!
(It will be updated as more information comes in).

Checkered Mynci
Posted by Dave
Posted on November 9, 2006, 7:43 am NST
This Mynci is getting a new color. :grin: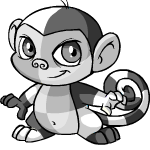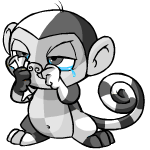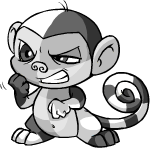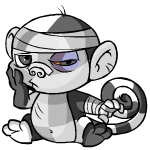 Real Life Neopets News
Posted by Dave
Posted on November 9, 2006, 5:05 pm NST
I've come across some interesting articles on Google News. Seems as if in the somewhat near future, Neopets will be selling online items for real life money. Here's some quotes from several news sources.
This new service will enhance the current Neopets world, known as Neopia, by providing users the ability to purchase premium level virtual items for customization and personalization, in addition to those currently available on the site. ~ World Screen News
While the extent of what Neopets' fans will actually be able to purchase has yet to be fleshed out, MTVN executives said that most items will run users from $1 to $5. Users may also be able to pay to advance to different levels of Neopia, the Neopets world. ~ Mediaweek
Today, MTV Networks announced a partnership with Nexon. The game publisher will help the entertainment company create a new premium user experience for the MMOG Neopets. MTVN will reciprocate by helping to market titles such as MapleStory and Kart Rider in the U.S. through its online and TV brands. ~ Gamers.com
Basically, Viacom/MTV has partnered with the Asian company Nexon. In exchange for Nexon creating a system in which Neopets users can purchase items with real life money, Viacom/MTV will be advertising Nexon's products such as Maple Story and Kart Rider on TV and with online advertising (such as on Neopets).
Links to articles:
MTV Networks Allies with Nexon
MTVN to Sell Neopets Accessories
MTV Networks in Alliance with Game Publisher
MTV Networks partnets with Nexon
What do you think? Is this the end of the "equalness" between all users, or is it simply another way Neopets is making money that won't have much effect on the site?
UPDATE:
The editorial has given a mention about this issue! Looks like good news. :smile:
There have been rumours, and web pages, floating around out there recently that say that Neopets is going to create a system whereby players will be able to pay real-life money for Neopets items. As a concerned Neopian, I feel that it should be brought to your attention that if these rumours are true, it will pull a lot of players off the site. People more successful in real life will have an unfair advantage on Neopets than people not willing to spend their hard-earned money on something virtual. Please, please, PLEASE say it isn't true! ~leorls
Well, we can't give out many details. Not yet. But we'd like to assure everyone that their worst fears are not coming true. Users will not be able to acquire a Super Attack Pea for $5, nor will anyone be able to buy their way to Neopian fame and fortune. That would be… well, pretty stupid, right? We value our users and respect the world you've helped us create. We would never do anything we thought would unbalance the game, and we don't intend to do so just because real currency is involved!

So no worries. Deep breaths. Everyone breathe.

Spectral Essence - FOUND!
Posted by Terry
Posted on November 9, 2006, 9:10 pm NST
Well, Step 3 has been found. Check out our
Day 8 Plot Guide
for more info... :)







Ice Plasma Solution Has Been FOUND!
Posted by Terry
Posted on November 10, 2006, 5:45 pm NST
Well, it's in our
Plot Guide
. Go get 'em! Oh, and the One-Player BD Challengers are gone. :P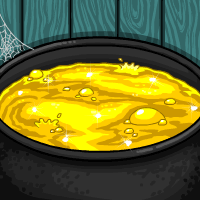 Psionic Singularity Has Been FOUND!
Posted by aznmiguel
Posted on November 12, 2006, 1:28 pm NST
Well, it's in our Plot Guide. Good luck to the last Platinum Misters.






Volcano Run II
Posted by Dave
Posted on November 13, 2006, 5:35 pm NST
The latest game due for a makeover is Volcano Run!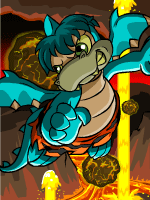 Neopets Birthday Festivities
Posted by Dave
Posted on November 14, 2006, 6:38 pm NST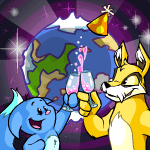 All of the below festivities will ONLY take place on November 15th, which isn't until it is 12am NST time.
Be sure to claim this one day a year avatar by refreshing on the New Features.





Every single Neopet can get free, unlimited training at the Academy. Be sure to take advantage!

You will also be able to send 5 scores a day instead of 3 on all flash games from the 15th through the 22nd.

A game of Buried Treasure will be free on the 15th, and at a discount for the rest of the month.

The Wheel of Excitement will be free to spin all day on the 15th, and half the price on the 16th.

Random events are also more common with the Birthday Sidebar! Be sure to take advantage and stay on the Neopets site even longer than usual!

Tale of Woe Plot Day 9!
Posted by aznmiguel
Posted on November 14, 2006, 6:49 pm NST
TNT has some more plot steps for us to complete, and it involves a little searching through some puzzles and mazes!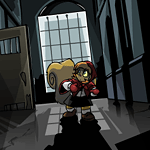 Click Here for the guide to the next steps. (We are adding as we are finding information!)