Your jnAccount:
Login
or
Register
| New to Jellyneo?
Click here!
News Archives
This page shows the available archives of our Neopets news. To start browsing, select a month below.
« Return to month listing

Desert Shopkeepers
Posted by aznmiguel
Posted on September 7, 2005, 5:10 pm NST
Your LD plot characters will soon be usable as your shopkeepers :wink: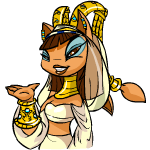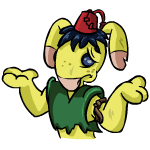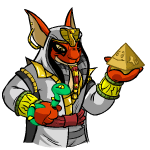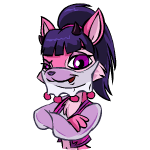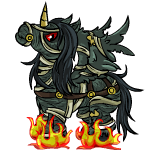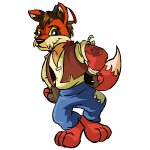 Temple of 1000 Tombs Update!
Posted by aznmiguel
Posted on September 9, 2005, 7:52 pm NST
It seems that people are being rewarded for their efforts of obtaining the Tablet Pieces by recieving an avatar :]

Something Has Happened!





You are now eligible to use 'LDP - What does it mean?' as an avatar on the Neoboards!

How To Obtain: Complete your Mysterious Tablet (Please refer below for the locations and other such information) and once you have completed your tablet, search the LD Plot Comic throughout Chapters 1, 2, and 3 for the 12 symbols throughout the comic (4 in each). Click once on each (they will glow when you hover your mouse over them) in the order they appear on your tablet. After you click the last symbol, a window pops up and you're tablet has been translated and you have recieved an avatar :smile: Hope this made sense and happy searching and clicking!

Now that you've examined the symbols, the meaning of the tablet slowly becomes clear. The translation reads: *insert your translation*

Now you can visit the room with your Statue of Nuria and see what happens :wink: Have fun!

How to Obtain Tablet Pieces:

This is a long and complicated process, so I will try to explain it as much as possible. Here goes!

[u]Process You Go Through[/u]
1. Visit the Fortune Teller for Clues THIS IS ABSOLUTELY CRUCIAL. If you don't do this, it won't tell the database that you've put in the next piece! For every time you put in a piece, you need to re-visit the Fortun Teller.
2. Do as the Fortune Teller says and find the Parchment
3. Look at the Parchment and look down the column for the dot(s) that correspond to tablet piece you are looking for.
4. Go to the Temple of 1000 Tombs and find the corresponding door and recieve a dirty tablet piece.
5. Go to Donny's Repair Shop and have him fix the piece for you. If he breaks it, replaces it, or something happens to the piece, go back to the temple and you should receive the piece again.
6. Go to the Mysterious Tablet and place the piece into the tablet.
7. Return to the Fortune Teller. (This is crucial, otherwise you will not find your next parchment!)

When you enter the correct door, you will recieve a 'Something Has Happened!' event. If you do, that is the correct door. If not, then you have picked the wrong door. Since it is a trap, either way you will be locked out for roughly 1 hour. Good luck! :smile:

[u]Clues and Parchment Locations[/u]

Clue 1: "I see ancient pharaohs laid at rest."
Location 1: Play Pyramids and collect your Neopoints.

Clue 2: "I see debris on a frigid battlefield."
Location 2: Play Snow Wars 1 and win or lose.

Clue 3: "I see a rivalry of five."
Location 3: Place a Bet and Feed a Poogle in Poogle Racing

Clue 4: "I see fortunes cast upon the waters."
Location 4: Catch Anything in Underwater Fishing

Clue 5: "I see countless eyes."
Location 5: Guess a wrong number in Potato Counter

Clue 6: "I see a great deal of fun."
Location 6: Spin the Wheel of Mediocrity twice within 40 minutes

Clue 7: "I see a rule that must be broken."
Location 7: Pull the Lever of Doom

Clue 8: "Today's lottery number is: _ _ _ _ _ _ _ _." (Different Numbers for everyone)
Location 8: Enter the 8 Digit Number given to you at the Kreludan Mining Corp.

Clue 9: "I see a tournament that rolled on."
Location 9: View the Krawk Cup Players List and look for Prince Jazan's name

Clue 10: "I see a chia resting by a tree."
Location 10: Take a Tiki Tour

Clue 11: "I see you lost in the darkness."
Location 11: Play Fetch and fetch the master "Faerie Dust". Find the item, then lose the game.

Clue 12: "I see you giving into your dreams."
Location 12: Wish for 'Hieroglyph Fragment' at the Wishing Well

Chocolate Ball
Posted by Dave
Posted on September 15, 2005, 12:25 pm NST
The Annual Chocolate Ball is
today!
Be sure to stock up on chocolates for your Neopets! :smile: Thanks to NNN for the choco furniture.
Shopkeepers: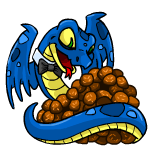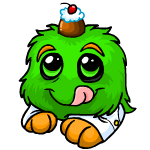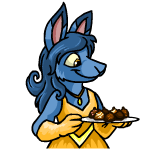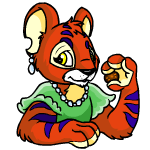 Caption: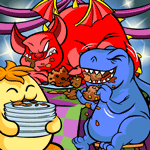 Colors:
*drools*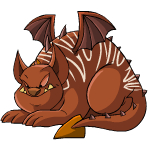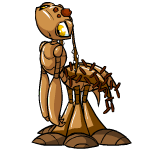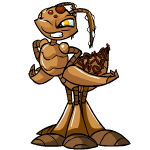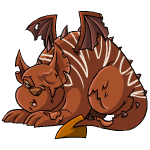 Furniture:



Petpets




Faerie Festival
Posted by Dave
Posted on September 15, 2005, 4:04 pm NST
The Faerie Festival is coming soon! Rumor is that this is when faeries are most generous with quests. :wink: Thanks to NNN for the keepers.
Shopkeepers: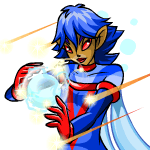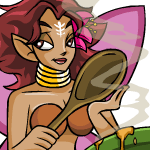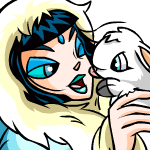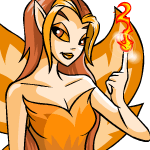 Petpets:





Faerie Sauropod, Faerie Seti, Faerie Vacana, Faerie Tapira :smile:

Sahkmet Is Gone!
Posted by Dave
Posted on September 15, 2005, 6:23 pm NST
Seems as if the next chapter of the Lost Desert plot will have some disastrous results!
A new Lost Desert map has been found... and Sahkmet is
gone!

Click here for a larger version!
This seems to be a reference to the LD TCG card
Vanishing City...

After Completing Your Tablet
Posted by Dave
Posted on September 16, 2005, 1:04 pm NST
Have you completed your tablet? Well, the next step is to translate it. If you haven't read the post a little ways down, here's how to do it: You need to go through the first three Lost Desert comics and click on the symbols in the order they appear on your tablet. To help, we've compiled a listing of where each symbol is. They are in the below table. Chp is chapter, Pg is page, and Fr is the frame it is in.
You need to click them in the same order that they are on your tablet!
(You'll also get an avvie when you're done! :smile:)
| | | | |
| --- | --- | --- | --- |
| Chp. 2, Pg. 1, Fr. 7 | Chp. 1, Pg. 1, Fr. 3 | Chp. 2, Pg. 2, Fr. 6 | Chp. 2, Pg. 3, Fr. 4 |
| Chp. 1, Pg. 3, Fr. 3 | Chp. 1, Pg. 3, Fr. 1 | Chp. 3, Pg. 4, Fr. 4 | Chp. 1, Pg. 1, Fr. 4 |
| Chp. 2, Pg. 2, Fr. 3 | Chp. 3, Pg. 1, Fr. 6 | Chp. 3, Pg. 3, Fr. 3 | Chp. 3, Pg. 2, Fr. 3 |
If you are still trying to complete your tablet, take a look a few posts down!

Pirate Poogle Day!
Posted by aznmiguel
Posted on September 16, 2005, 6:23 pm NST
Avast! Poogle Day and National Talk Like a Pirate Day fall on the same day! Thanks to NeoNutters for the icon :wink:
Header: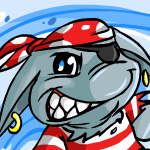 Caption: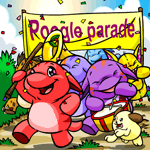 Background

Click For yarr Larger Version
Shopkeepers: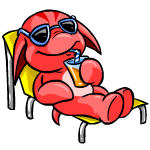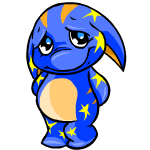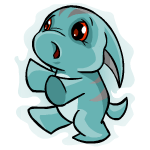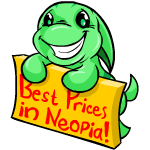 Colors: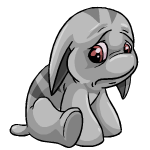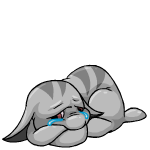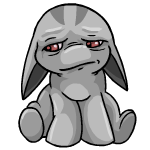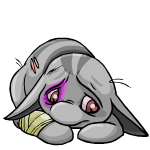 Pirate Warf, Spardel, Zomutt, and Polarchuck! :smile:

Coloring Pages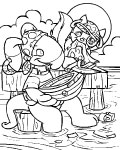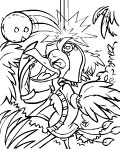 Pirate Poogle Avatar

MSN Icon:


Wednesday's Caption
Posted by Dave
Posted on September 19, 2005, 12:57 pm NST
Wednesday's caption has a rather strange theme...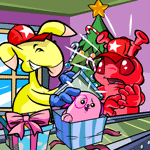 Wocky Shopkeepers
Posted by Dave
Posted on September 19, 2005, 12:58 pm NST
Some random wocky shopkeepers have popped up!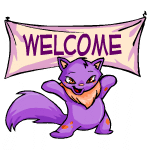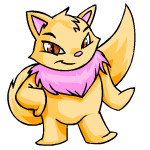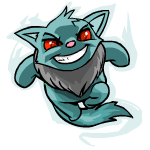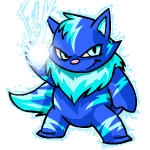 Sophie's Home - Bogshot
Posted by Dave
Posted on September 19, 2005, 2:43 pm NST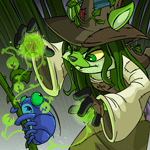 Sophie's home has finally been revealed. The not-so-charming swamp witch lives in a swamp just north of Brightvale called Bogshot. It is one of many worlds in the upcoming Darkest Faerie video game, and it may be a new mini-world on Neopets!
To view information on Bogshot, including it's characters and it's purpose in the video game, check out these two screenshots:
Screenshot 1
Screenshot 2

This information has been brought to you exclusively by Jellyneo. These screenshots are not to be used on any other website without permission from Dave. Screenshots courtesy of Netsirk9.