Your jnAccount:
Login
or
Register
| New to Jellyneo?
Click here!
News Archives
This page shows the available archives of our Neopets news. To start browsing, select a month below.
« Return to month listing

Lost Desert Plot... War or not?
Posted by Dave
Posted on August 27, 2005, 1:17 pm NST


Many people have been questioning as to whether or not the Lost Desert plot will feature a war. Well, according to the editorial, there will not be a large war. There will be many other things to be doing, so the fighting is definately not the main focus as in other plots.
Here's the question reguarding the plot. I downsized it a bit, as it was large.
Okay, first of all, what are these "scrolls" going to be called? Fourth, the other plots had their parts shown out loud. Why isn't the Lost Desert plot going to show theirs in public? Fifth, how will it go and will it include the battledome still and that supporters thing? Thanks for reading, and please answer back. - Mattextra3
Wow, thats a lot of questions. Firstly the first part of the plot (the first comic) will go live next week. You will be able to see every part of the story as they go live, the same way they last two plots worked.
The scrolls are part of something special we are doing with this plot. Basically rather than just having a war to decide who gets what,
there will be many puzzles, many fights and some other challenges for you to do in order to earn points
. The scrolls may be used in that, just as a hint, if you see one, hold on to it. I can't tell you more than that as I have already given away a lot :) Just keep checking new features.

Kyrii Day!
Posted by aznmiguel
Posted on August 28, 2005, 9:40 pm NST
Update: Kyrii Items found! Kyrii Day is upon us very soon!
Header: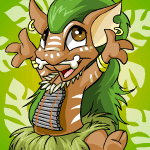 Background:

Click For the Larger Version
Cloud and Ghost Kyrii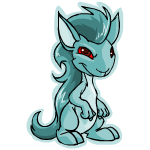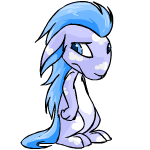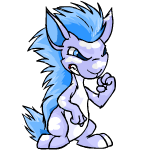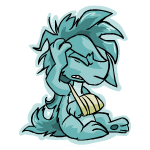 Caption: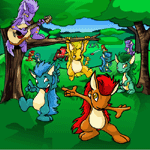 Shopkeepers: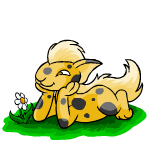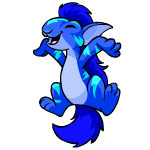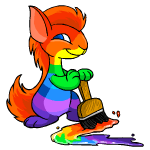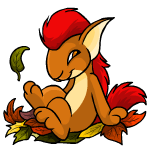 Kyrii Grooming Items




Looks like a Blue Kyrii Brush and Red Kyrii Comb are going to be added on Kyrii Day! :)

New JN Theme!
Posted by Dave
Posted on August 28, 2005, 11:45 pm NST
We have added a totally new and random theme to our theme chooser! :smile: You can now have an island themed look when browsing Jellyneo!
To change your theme, click 'Site Theme' on the left navigation under the Jellyneo heading. Choose your theme from the list. You can choose from Lost Desert, Maraqua, Winter, Valentines, and now Mystery Island! Click on the theme you like and hit the Change Your Settings! button. If you're having a problem, be sure to read the FAQ below the theme listing.
Also, this is
not
a portal theme! It's a site theme! :tongue:
If you have any feedback for the themes, or the rest of the site for that matter, click the red "Send your feedback on JN! Just click here!" link at the top of every page! We want to hear from our fans about what they think about Jellyneo. :smile:
UPDATE:
We're on a theme kick! The Maraqua theme has been totally redone! Check it out!

Grand Theft Ummagine Avatar
Posted by Dave
Posted on August 29, 2005, 7:06 pm NST

You need to score 1,100 or more points in Grand Theft Ummagine.
If you're looking for a guide, Velasco has a wonderful guide on one of her
petpages!

Spardel Day!
Posted by Dave
Posted on August 30, 2005, 2:34 pm NST
Yes, a day dedicated that that goofy little petpet we all love. :laughing: However, we aren't sure when it will be. Tomorrow's caption features the Lost Desert. So Spardel Day might be in two Wednesdays. :wink:
Header: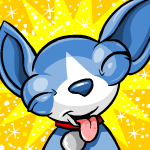 Colors:



Shopkeepers: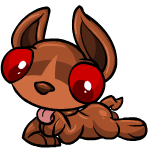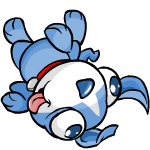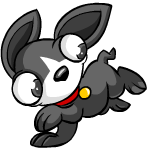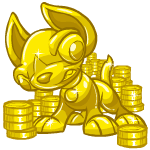 Friday's Caption
Posted by Dave
Posted on August 30, 2005, 2:45 pm NST
Of much lesser importance, here's the caption for Friday! :tongue: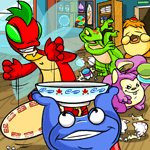 Scamander Swarm
Posted by Dave
Posted on August 30, 2005, 3:21 pm NST
In addition to Word Pyramid, Scamander Swarm is set to be released during the duration of the Lost Desert plot. :smile: We have some of the goodies like the header and AIM/MSN icons. Plus some screenshots! :wink: Thanks to NNN for the game center link.
Header: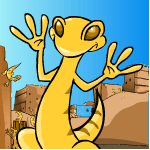 Icons:




Game Center

Screenshots:
Instructions | Main Screen | Game Play

Island Lenny
Posted by Dave
Posted on August 30, 2005, 5:18 pm NST
A tropical new lenny has appeared.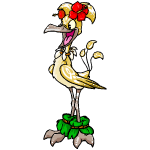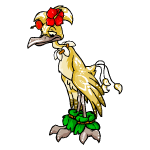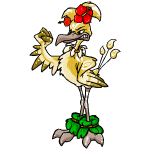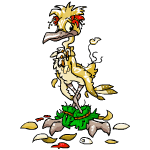 Thanks to Crazyneopia

Starry Moehog
Posted by Dave
Posted on August 30, 2005, 5:19 pm NST
A new starry moehog has appeared. :smile: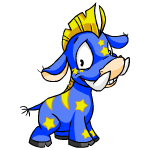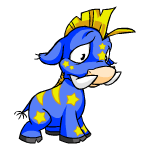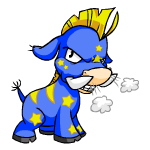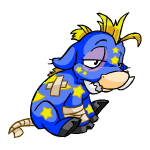 The Plot Has Begun!
Posted by Dave
Posted on August 30, 2005, 7:39 pm NST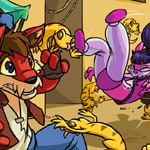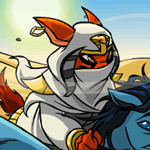 The Lost Desert Plot has gone live! To view the first comic, check
this page
out.
You can also check out our
full plot coverage
page for lots of information reguarding the plot once it becomes available! :laughing: