Your jnAccount:
Login
or
Register
| New to Jellyneo?
Click here!
News Archives
This page shows the available archives of our Neopets news. To start browsing, select a month below.
« Return to month listing

Faerie Xweetok!
Posted by aznmiguel
Posted on December 20, 2005, 9:34 pm NST
We have a Faerie Xweetok to come soon! It seems rather pale (or maybe its just pastel-like) to me :tongue:.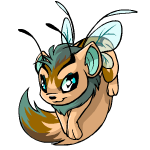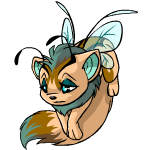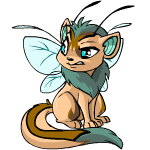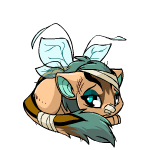 New Pet: Llama-Moehog-Kougra-Thing
Posted by Dave
Posted on December 21, 2005, 4:03 pm NST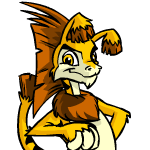 You've all seen it. Some say it's ugly. Some say it's mutant. And others simply say that it's just a joke....
And that was just from the comments people left on a JN news post. Regardless, this freak llama-moehog-kougra-
thing
is going to be a pet. Before you continue to make judgments, let's remember that shopkeeper artwork is always funky and not true to the actual pet. But this might be the first exception to that. :tongue: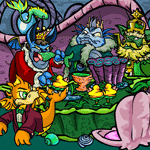 Anywho, the purpose of this post is to tell you that yes, this is a new pet, it's coming by the end of January, and it isn't a joke. (But who knows? TNT has a cruel sense of humor as demonstrated in the LD plot. :tongue:) It also is not the April Fool's pet. If you remember, we
voted on around 17
, and it looks nothing at all like them. The editorial has also said that there are three pets coming. The Lutari, the April Fool's pet, and a third pet that we believe to be the pet featured in this post.
It's been featured in a caption (to the left) and it's popped up somewhere else that tells us precisely where it has come from. That information comes from the below image: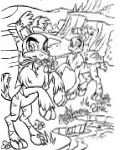 The above image is a Meridell coloring page, and it's been up for over a week now. I'm surprised no one else has found it! :laughing: In case you don't get the connection, the new pet, being featured in a Meridellian coloring page highly suggests that this pet is from Meridell. Of course, a pet doesn't have to be from a world to get into a coloring page, but it's rather normal of TNT to load Meridell up with as much content as possible, and the thing looks at home in the Meridellian landscape.
I guess the only way to tell will be the future, which according to the caption, is by the third week in January. :smile:

Hello April Fools Day Pet?
Posted by aznmiguel
Posted on December 22, 2005, 9:10 am NST
Here's a caption that has an interesting Neopet in it. Looks Llama-ish.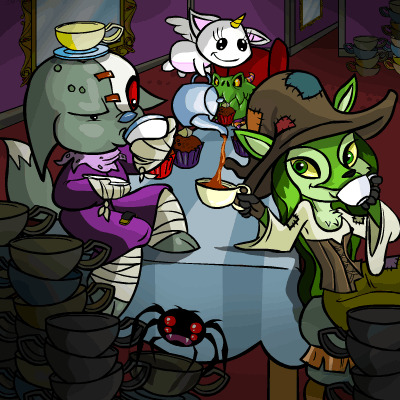 Thursdays BTY
Posted by aznmiguel
Posted on December 22, 2005, 9:12 am NST
This weeks BTY contestant is that Kougra (whose name I forgot) from the Gadgadsbogen Festival. (My guess is Gadsgadsgame :wink: )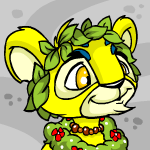 Christmas Images Update!
Posted by aznmiguel
Posted on December 22, 2005, 9:23 am NST
A few Christmas Eve and Day Images to adorn your pages :wink: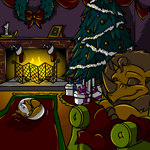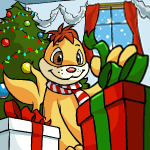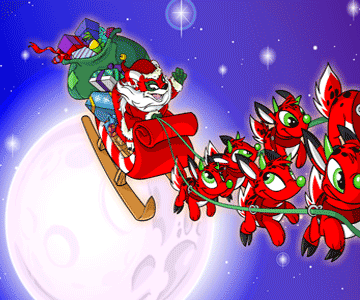 Aisha Day!
Posted by aznmiguel
Posted on December 22, 2005, 9:27 am NST
Aisha Day is not far from us!
Header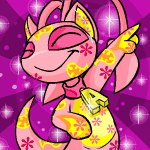 Shopkeepers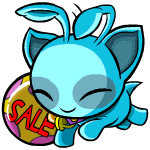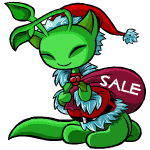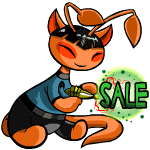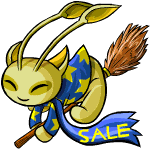 Coloring Pages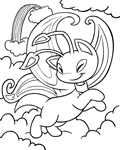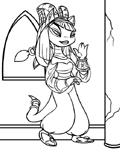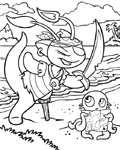 Icons




Colors: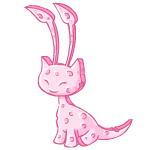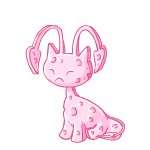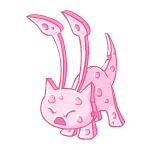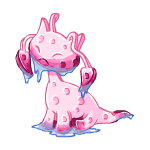 Jolly Jugglers
Posted by Dave
Posted on December 22, 2005, 1:31 pm NST
Jolly Jugglers is the next game up for beta testing for premium Neopet members! Thanks to Neonuttersofneopia.com for the SWF link.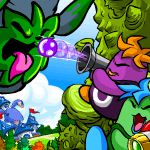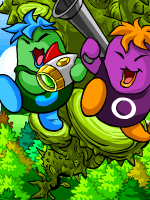 Play the game! | Game Center

Ice Zafara
Posted by Dave
Posted on December 22, 2005, 6:32 pm NST
A new icy zafara has appeared.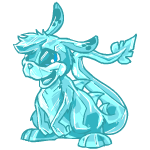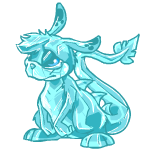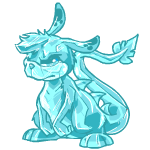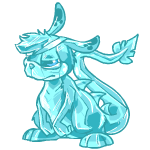 We're also looking to hire a newsposter. If you're interested, please visit this page to apply.

Today's Advent Prize
Posted by Dave
Posted on December 24, 2005, 6:21 am NST
Be sure to visit the Advent Calendar today, the prizes are quite nice! :grin: I wonder what will be on tomorrow's prize list?

December 24, 2005




600NP | Plushie Petpet Paint Brush | Cookies and Milk
Click here to claim your prizes!

The Ogrin!
Posted by Dave
Posted on December 27, 2005, 8:51 am NST
Well, the infamous Llama-Moehog-Kougra-Thing is going to be released today. Here are a bunch of goodies to celebrate the release of this
thing
. :tongue: Thanks to John for the plushies via email. Thanks to Neolodge for the shield, sword, and slingshot.
Header: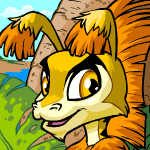 Background:


Click for larger version

Petpage: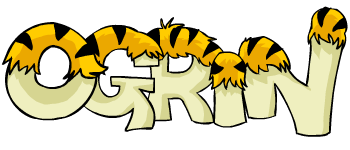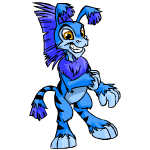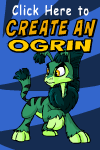 Shopkeepers: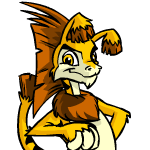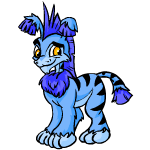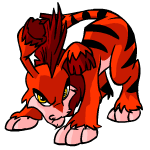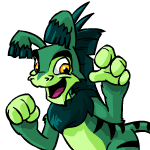 Caption: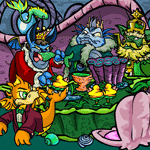 Colors: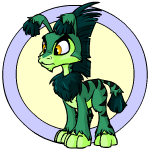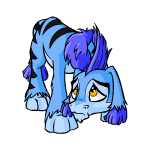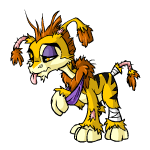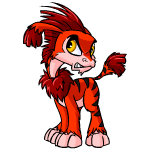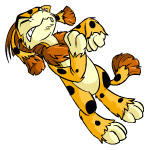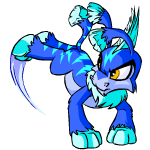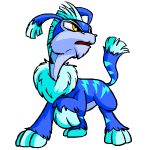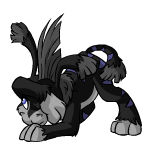 Fun Image: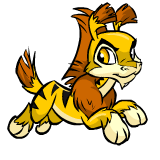 Items:









Coloring Page: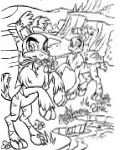 Avatar: